We hope you're all staying cool during these humid dog days of summer. Suggestion: An iced drink on the porch with a fan gently rustling the pages of your book… Feel the breeze?
Here's what's coming up this week at Main Street Reads, including our Wednesday morning Stories on the Square (properly social distanced with the clever use of hoola-hoops!) and our first in-store book signing since March! Read on for a full week of fun ahead:
MONDAY: Main Street Writes Writers Group
Let us know at mainstreetreads@gmail.com if you're attending LIVE or online and we'll get you a confirming link and password to join us! LEARN MORE HERE
TUESDAY: Reader Meet Writer – Which Fork Do I Use with My Bourbon?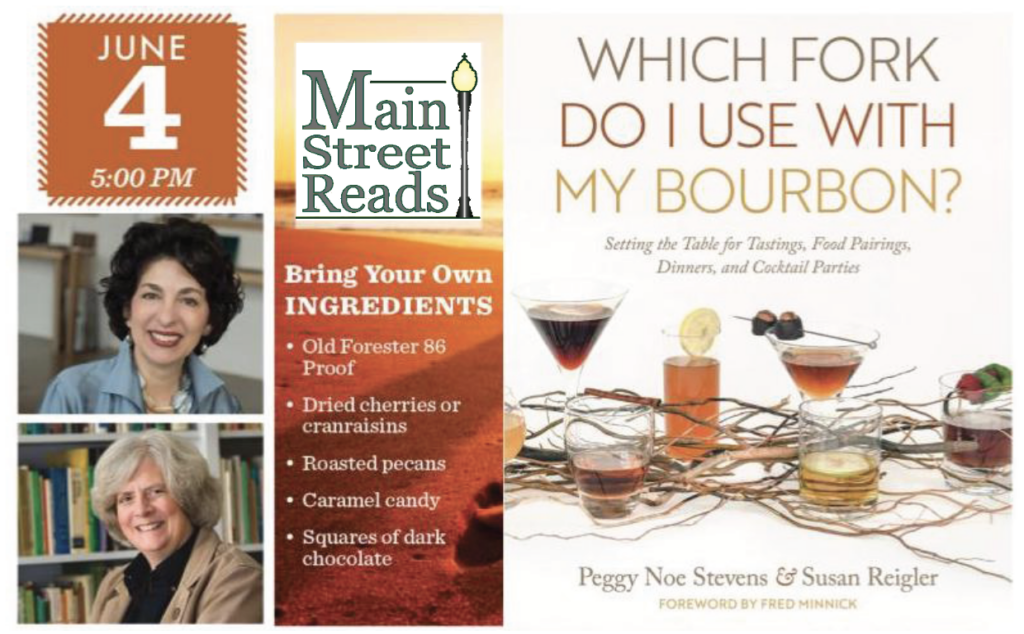 Join us for this wonderful Reader Meet Writer interactive mixology event. From decorations to glassware, this one-stop resource will guide readers from the day they mail invitations to the moment they welcome guests through the door. Alongside their favorite snack, entrée, dessert, and cocktail recipes, Stevens and Reigler offer advice on how to set up a bar, arrange tables, and pair recipes. Inspired by the hosting traditions of five Kentucky distilleries, this book promises to motivate bourbon lovers to start their own bourbon-tasting traditions and to expand the expertise of longtime bourbon enthusiasts. LEARN MORE HERE
WEDNESDAY: Stories on the Square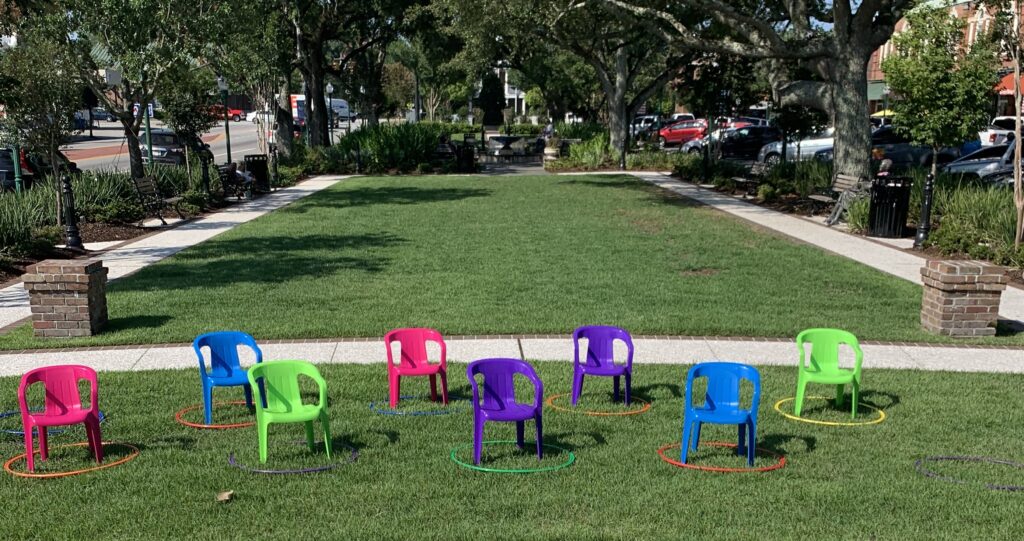 Join us WEDNESDAY morning at 9:30 a.m. for "Stories on the Square, our outdoor storytime adventures with reading by Colleen Rackleff – kids of all ages welcome! Free chilled juice boxes and fruit snacks served and student discounts to ALL attendees! LEARN MORE HERE
THURSDAY: Thrill in the 'Ville Book Club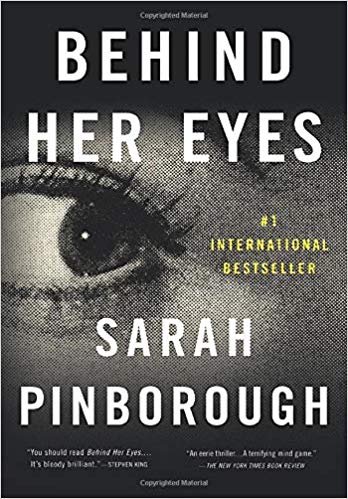 For Summerville lovers of mystery and thrillers, our Thrill in the 'Ville Book Club meets on the second Tuesday of each month, July 14th this month! The instant New York Times and #1 international bestseller.
"You should read Behind Her Eyes…It's bloody brilliant." ―Stephen King LEARN MORE HERE
AND… Reader Meet Writer – All the Songs We Sing
Also on Thursday, for virtual participants, our Reader Meet Writer evening features All the Songs We Sing, a special anthology – Don't forget to email us for your confirming link and password. LEARN MORE HERE
FRIDAY: Freebie Friday
Shop the store on Friday and earn a free book book against each purchase!
SATURDAY: Book Signing – The Art of Etiquette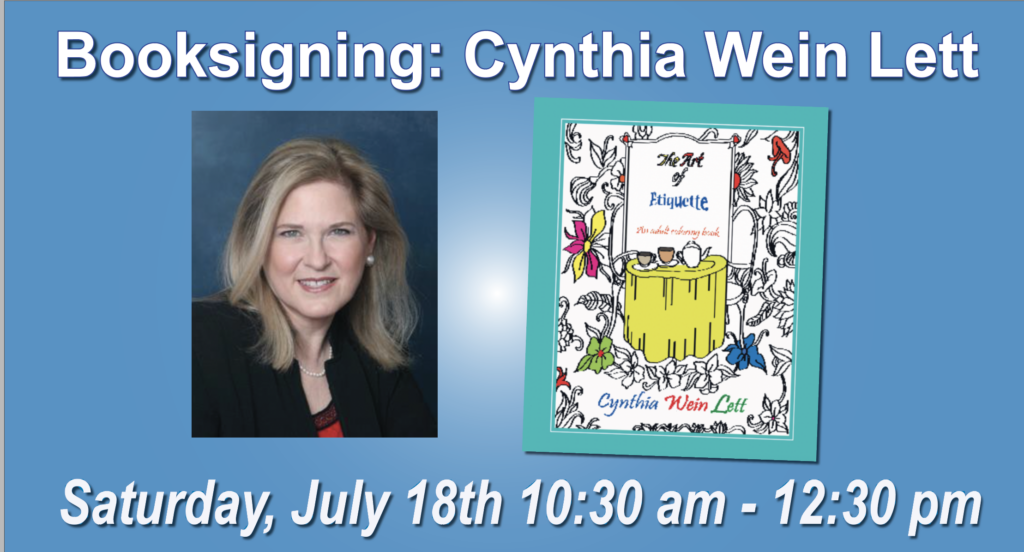 Believe in Your Shelf Club Members: You're Famous!
Our thanks to our VIP Believe in Your Shelf Club members. Your support helps us survive and thrive for our community during these challenging times. We celebrate you!
Updated Featured Inventory
Lots of new titles in-store AND on our online Bookshop. Need help with a recommendation? Email us or call 843-875-5171 – we're happy to help!