Join Our Believe In Your Shelf Club!
We're so excited to offer this new opportunity at Main Street Reads, a mutually beneficial reward program for both you and us – your local bookstore! Each slide below will give you benefits of the program. Questions? Email us at mainstreetreads@gmail.com
Read on for more on your benefits, cost and program details!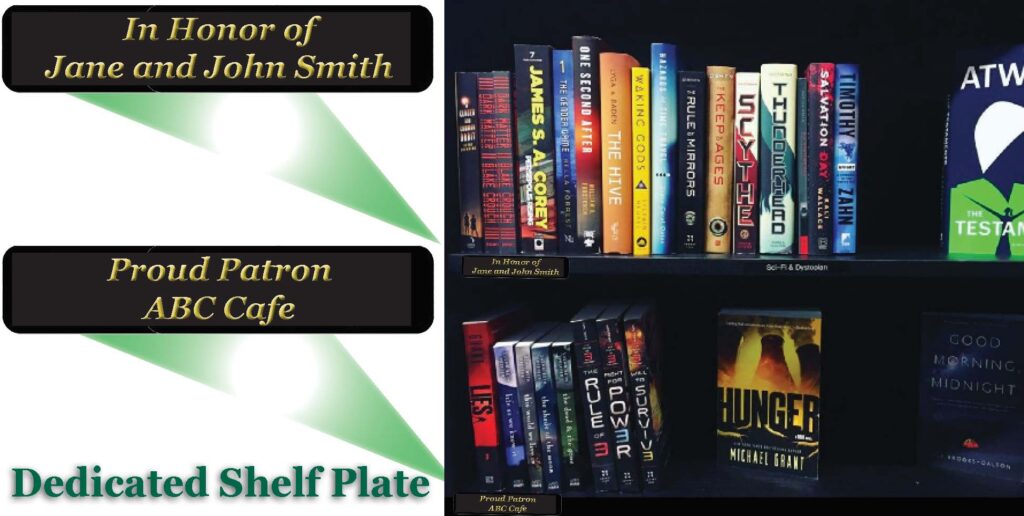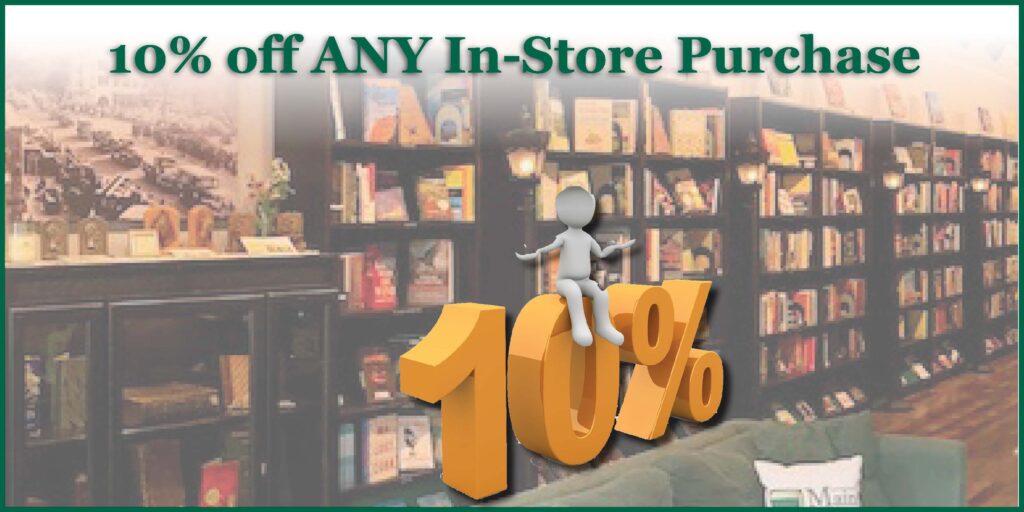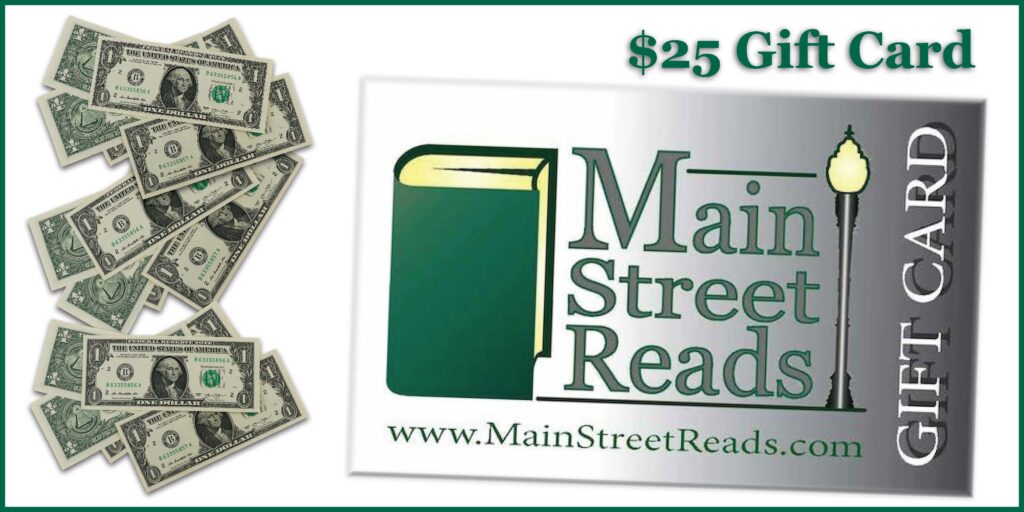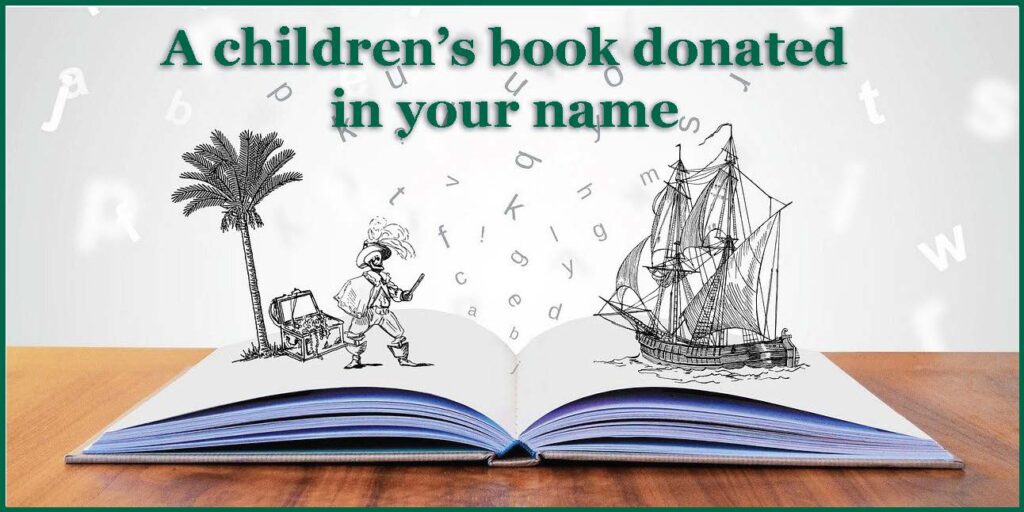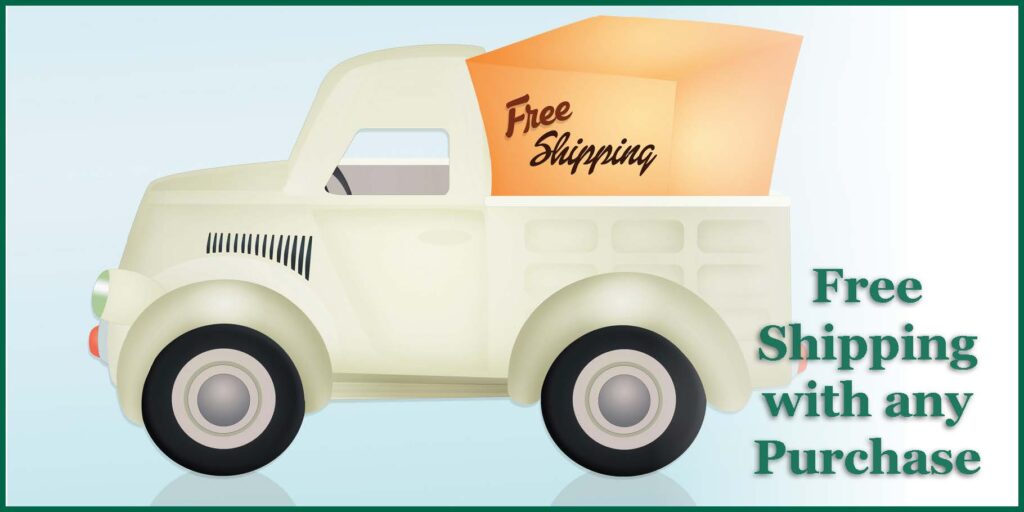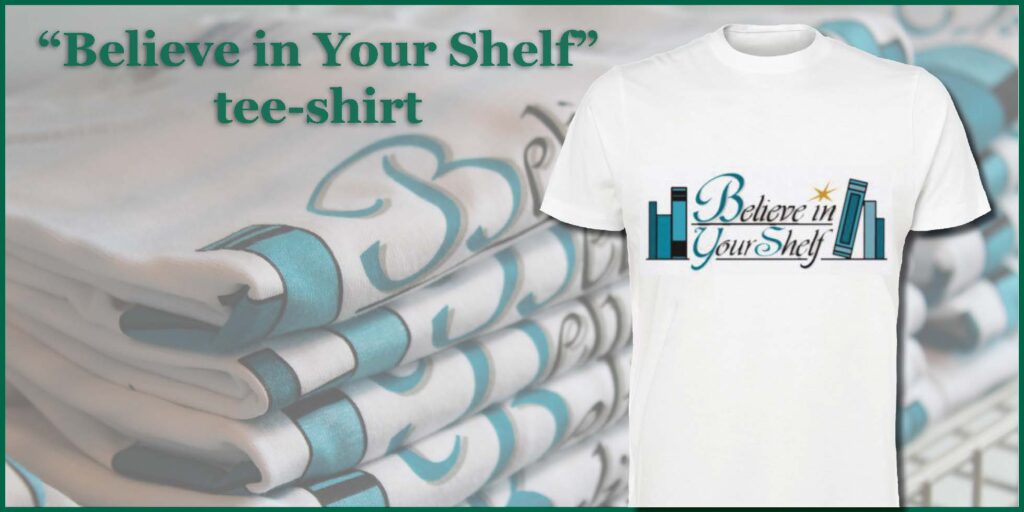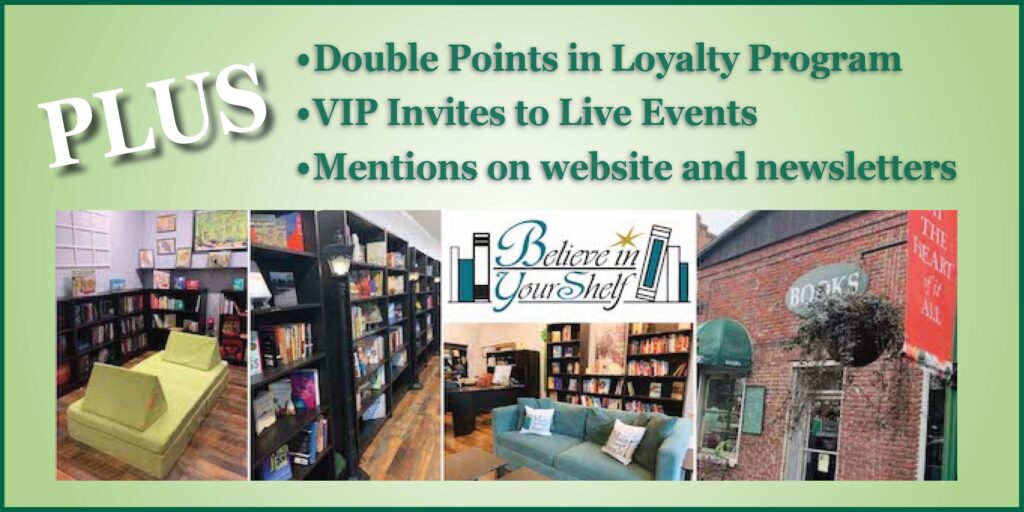 Your Exclusive VIP Benefits Include:
Custom engraved plate installed on a shelf in Main Street Reads in your honor
(or in honor/memory of person or company you choose)
10% discount any in-store purchase for one full year
(membership renewable at $49.95 in subsequent years)
$25 Gift Certificate towards any in-store purchase (first year only)
A children's book donated to a local school in your name (each year)
Free domestic shipping on any in-store purchase (first year only)
Believe in Your Shelf tee-shirt (children's and adult sizes available)
Double Points in our Loyalty Program (each year)
Priority invites to special events (each year)
Website and newsletter mentions (each year)
Only 100 VIP memberships will be offered!
This is truly an exclusive club. We're accepting only 100 members in the first year. Those opting out in the second year will make room for new members on the waitlist. Why? Well, first, because we have limited shelves and want each member to enjoy their own "adopted" shelf in the store, as well as limit the other benefits for true exclusivity. Second, this is our first time offering these exclusive benefits and we need to ensure every member gets the maximum value; we may need to tweak as we better learn your needs, especially once we begin doing live events and programs again.
How to Order:
You can come to the store and sign up in person (social distance rules still apply), or call us at 843-875-5171, or order online using the button below. *So that we can immediately begin delivering your exclusive membership benefits, upon receiving an online order we'll send you a link to a page to obtain more information from you, including:
Name and message for your custom engraved nameplate. (Choice of shelf MAY be available, on first-come, first-served basis)
Tee-shirt size
Address info you want on file for future shipping needs
Email/phone to enable Loyalty Program (if not already signed up)
Buy Now: $199.00
First year initial membership only. Subsequent renewal years are optional at $49.95 per year. Minimum benefits as listed above will apply!