Staying home? We've got your backs…and your books!
Book Delivery to Your Doorstep!
If you're staying home and need a book sent directly to you, we have three ways you can do that:
1. BOOKSHOP FOR ONLINE ORDERS
Visit our Bookshop page HERE: https://bookshop.org/shop/mainstreetreads As you'll see from the illustration below, you can choose from one of our lists OR search for the book you want in the upper right-hand corner. Books do incur a delivery charge but are also discounted to offset that.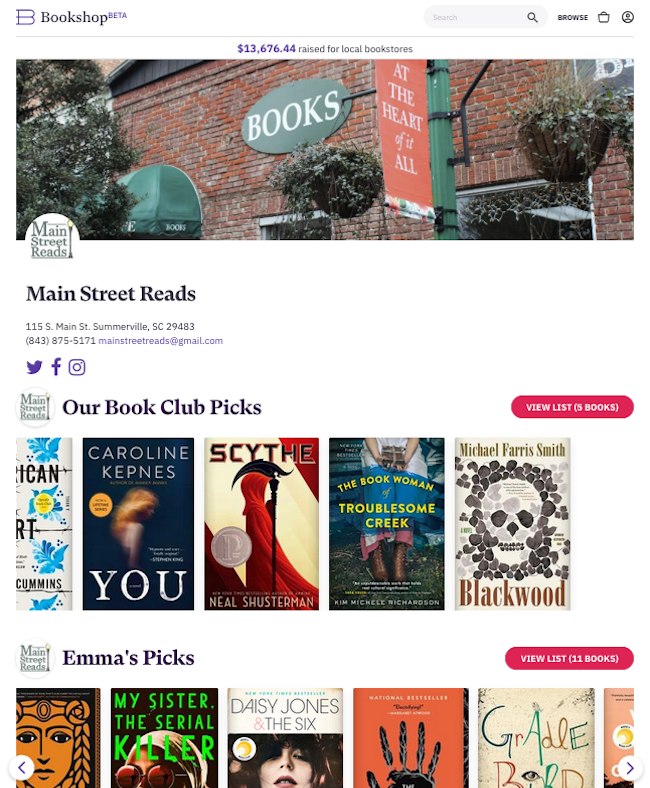 2. HOME DELIVERY:
If you don't want to order online, NO PROBLEM! You can call us to place an order by phone. You can reach the store at 843-875-5171 OR call 843-834-1872 and we'll place the order with you right over the phone and let you know when it will arrive!
Until further notice, NO SHIPPING WILL BE CHARGED ON HOME DELIVERY ORDERS.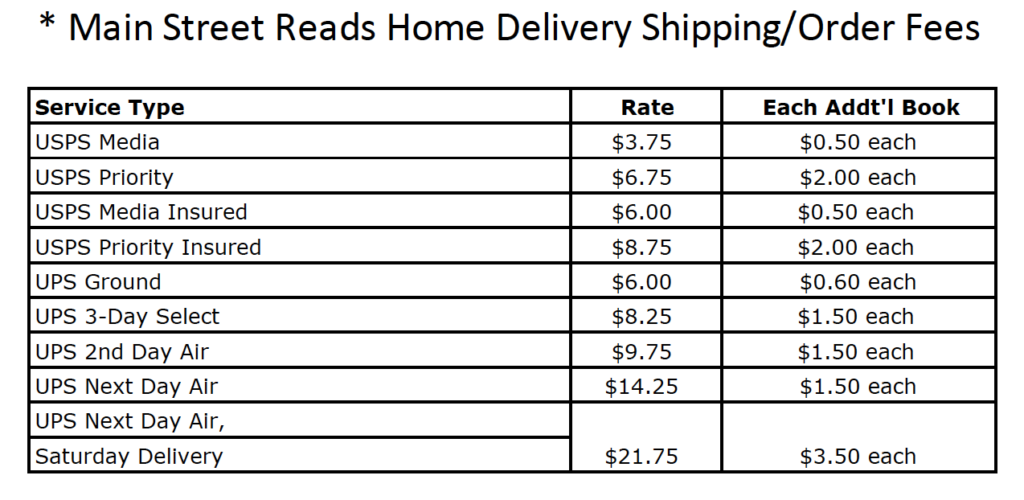 3. PICKUP/CURBSIDE DELIVERY
Instead of pizza, how 'bout prose? Like the home order above, you'll call us to place your book order. We'll take your payment info over the phone and have your book ready when you arrive. Call us and we'll walk it out to you! Standard discounts will apply. If the book isn't in stock, we'll call you when it arrives to arrange for pickup.
QUESTIONS? Call us at 843-875-5171 or email mainstreetreads@gmail.com.