Okay, the new Mina Lima version of Harry Potter is in and it's more beautiful than we even thought it would be. It's going fast so come grab your copy right away! View the video below for a sneak peek!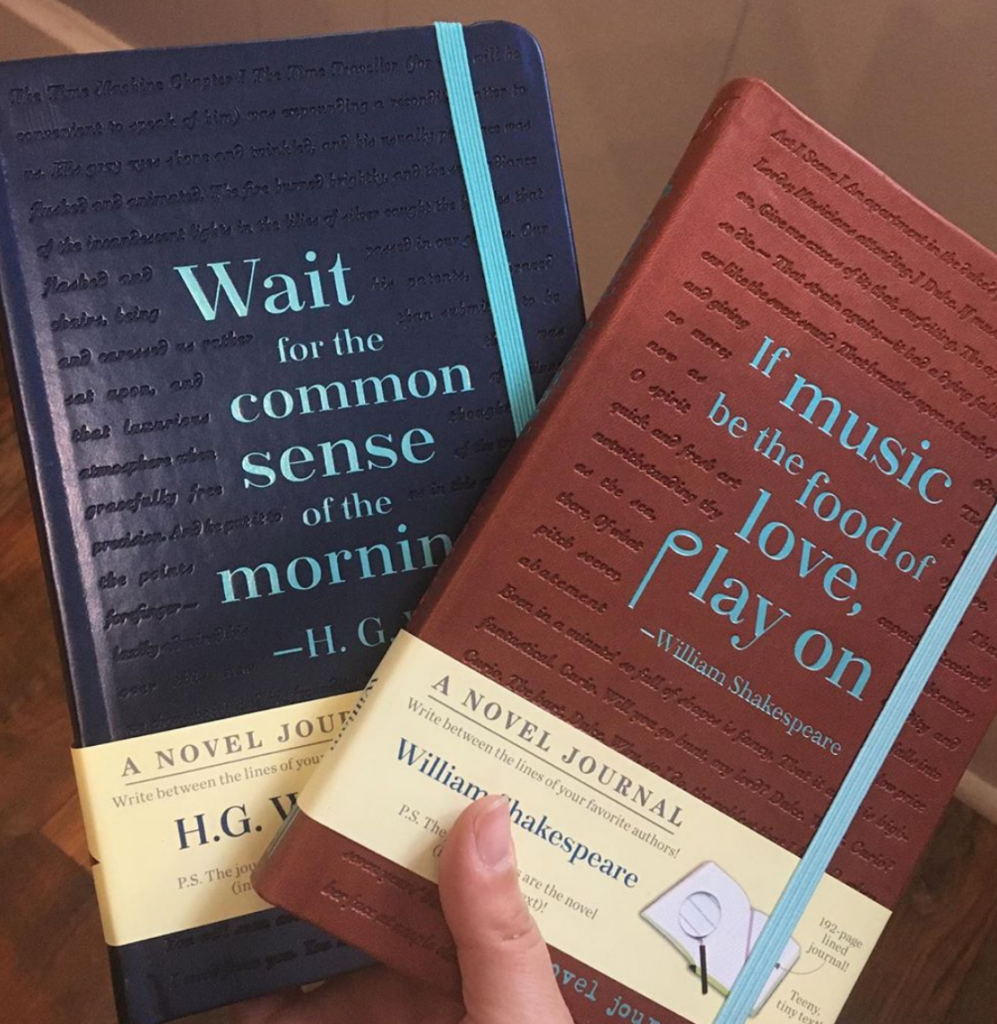 We're also loving these novel journals – you have to see 'em to believe 'em (and we appreciate the pocket on the inside cover too. Half price at the store and make the perfect gift!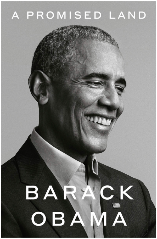 We're still taking pre-orders for A Promised Land by Barack Obama. This November 17 release of Obama's own account of his presidency is expected to be the biggest book of the year, which means it's also hugely important to order early! In addition, we'll offer you a $5 discount on pre-orders and your book will be available on release day! If it's on your list then please call us at 843-875-5115 to reserve your copy ASAP.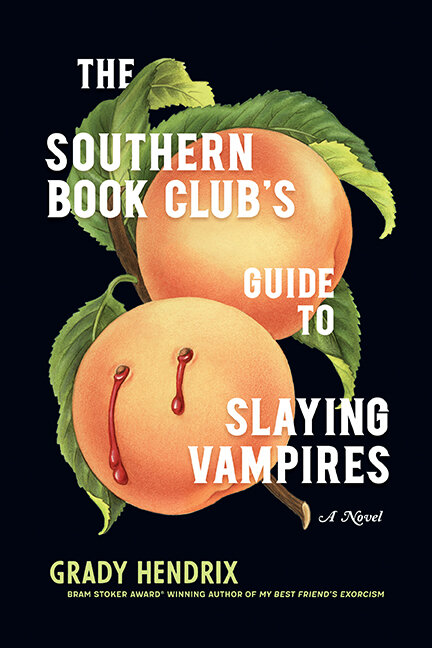 More to come on Sunday but let's get to upcoming events because we have tons of fun starting tonight! First, tonight we have a horror special for you (no, not the debate!) At 6:30 pm our in-store Pulpwood Queens book club is chatting about Grady Hendrix's The Southern Guide to Slaying Vampires. We have signed bookplates in the store and you can join us here OR via Zoom as Grady will be joining us via Zoom as well!
Steel Magnolias meets Stepford Wives meets Dracula in this '90s-set horror novel about a women's book club that must do battle with a mysterious newcomer to their small Southern town, perfect for murderinos and fans of Stephen King. And you'll recognize plenty of the settings in the book as it takes place in and around Mount Pleasant and Charleston! Join us live in the store at 6:30 OR via Zoom. ALL ARE WELCOME!
We'll also be chatting about American Dirt – featuring horror and "vampires" of a different sort – for anyone who's read the book, you know you have more to say…
To Join Zoom Meeting at 6:30, visit this link:
https://us02web.zoom.us/j/82269149201?pwd=bk4wVVVZRjFLSGNjUmQ1eHhtSWNkUT09
Meeting ID: 822 6914 9201
Passcode: 102220
The book is available at the book club discount price at Main Street Reads! Prefer to order the book online? Use our easy link! https://bookshop.org/shop/mainstreetreads
Next Up – Our launch party for Lorna Hollifield's The Ocean at Night on Friday evening – join us in the store to meet the author and learn more about this book that also takes place in the lowcountry! We'll Zoom this event as well for those who can't attend live:
To Join Zoom Meeting:
https://us02web.zoom.us/j/83330080974?pwd=cW9VYVUxVVVHYkJpcFBtd2Vpa3NxUT09
Meeting ID: 833 3008 0974 Passcode: 744155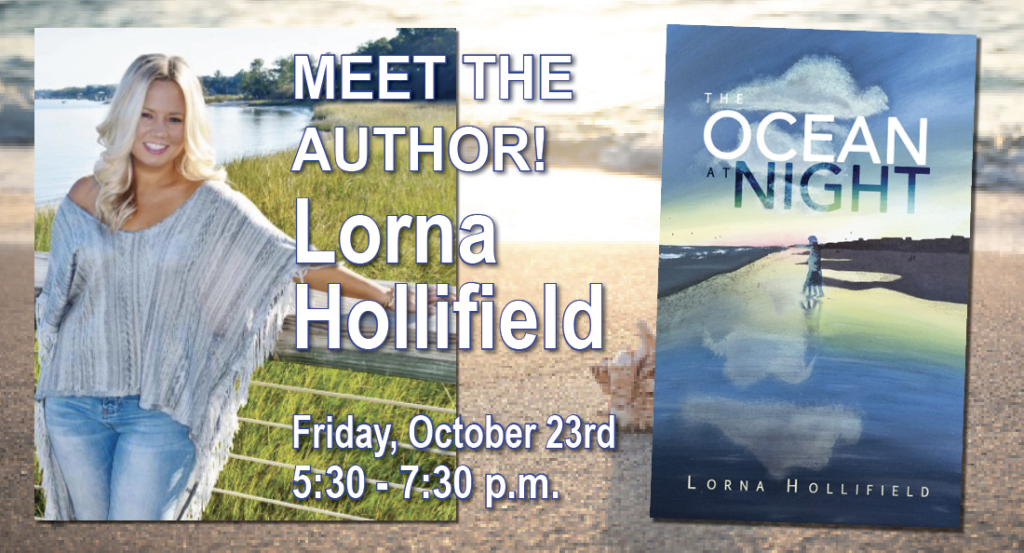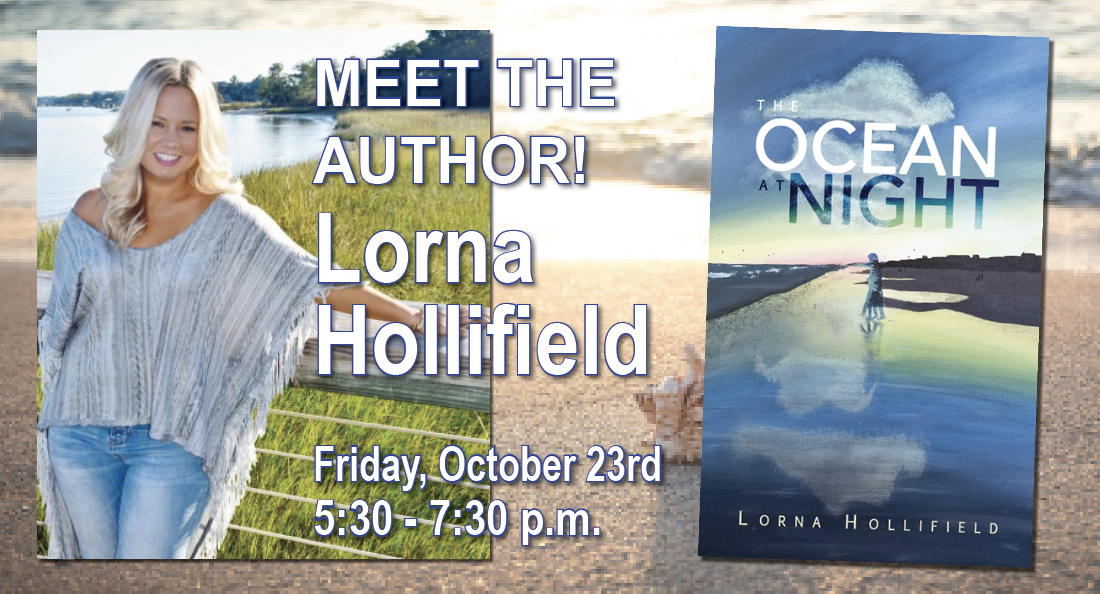 And Next Week…
Below are events for next week and as an added bit of spooktacular fun, we'll be open later on Friday October 30th too when Hutchinson Square plays host to a free movie night on the square!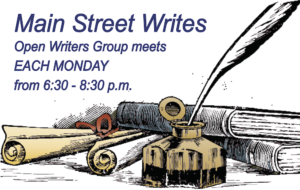 October 26 @ 6:30 pm – 8:00 pm
Main Street Reads, 115 S. Main St.
For the inner writer in all of us, our regular Monday evening writers group. Come on out any/every Monday at 6:30 p.m. and bring a few pages with you to share with fellow scribes, or just listen in and learn! Anyone wanting to join in via Zoom instead, use the following credentials: Find out more »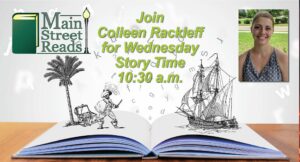 October 28 @ 9:30 am – 10:00 am
Main Street Reads, 115 S. Main St.
Join us every WEDNESDAY morning at 9:30 a.m. for "Stories on the Square, our outdoor storytime adventures with reading by Colleen Rackleff – kids of all ages welcome! Treats served and student discounts to ALL attendees! Colleen's Story Time at Main Street Reads has become one of our featured events and we're so excited to be back, doing the events outside to ensure proper social distancing. We have lots of chairs for younger listeners and plenty of juice boxes and…Find out more »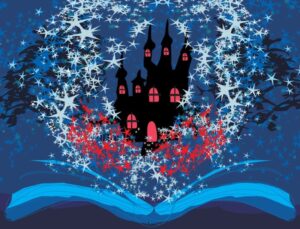 October 31 @ 10:00 am – 6:00 pm
Main Street Reads, 115 S. Main St.
Summerville, SC 29483
Wear your costume Saturday and we'll have free treats for trick or treaters… we also still have 50% off Halloween titles available, most for under $5 – a great alternative to that sugar overdose. Enjoy our spooktacular decorations, sales on Harry Potter titles and more! Find out more »
You can also view the full list of Indie Next Picks and "Now in Paperback" picks at our online shop HERE. Enjoy browsing online, or call 843-875-5171 to pick up your choices at the store.
Check out our ONLINE BOOKSHOP for new November read lists and coming soon our holiday catalog title lists – releasing Sunday! 'Til then, keep calm and read on…