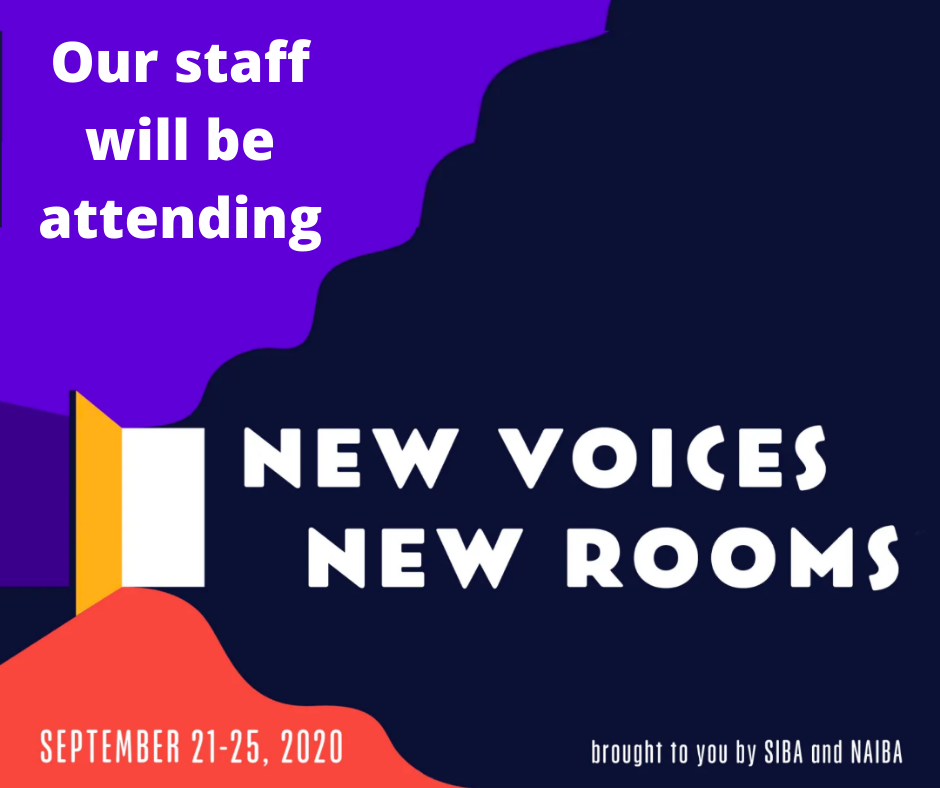 Each year, the Southern Independent Booksellers Alliance (SIBA) hosts a fall regional show that lets booksellers gather to discover all the next great books heading your way. This year that event was to take place in my other favorite city, New Orleans. But, well, yeah… that happened. Keeping the literary lights on, several booksellers, publishers and authors got together to create something new and even better! New Voices New Rooms, hosted jointly by the New Atlantic Booksellers Association (NAIBA) and the Southern Independent Booksellers Alliance (SIBA), will have us in virtual rooms and sessions all week long to discover new books for YOU! We look forward to sharing what we learn about new books and new voices you need to hear!
The Week Ahead:
We're most excited this week about our Thursday book club and author LAUNCH PARTY… and this weekend begins Banned Books Week (sneak peek below)! Read on and see you soon!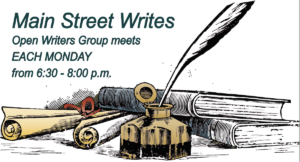 September 21 @ 6:30 pm – 8:00 pm
Main Street Reads, 115 S. Main St.

For the inner writer in all of us. Come on out any/every Monday at 6:30 p.m. and bring a few pages with you to share with fellow scribes, or just listen in and learn! Anyone wanting to join in via Zoom instead, use the following credentials:
https://us02web.zoom.us/j/83115591753?pwd=bGwyNlJITDZvNUcxdU9kckNDSE1Zdz09
Meeting ID: 831 1559 1753
Passcode: 29483 I Find out more »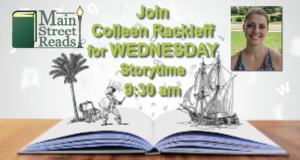 September 23 @ 9:30 am – 10:00 am
Main Street Reads, 115 S. Main St. (in the park across from us
Join us every WEDNESDAY morning at 9:30 a.m. for "Stories on the Square, our outdoor storytime adventures with reading by Colleen Rackleff – kids of all ages welcome! Treats served and student discounts to ALL attendees! Find out more »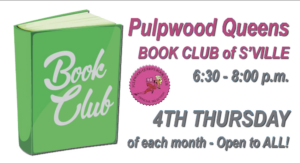 September 24 @ 6:30 pm – 8:00 pm
Main Street Reads, 115 S. Main St.
The PQ bookclub meets on the 4th Tuesday of each month at 6:30 p.m. On September 24th we're discussing Dragonfly by Leila Meacham! Join us live in the store at 6:30 OR via Zoom. ALL ARE WELCOME!
At the height of WWII, five idealistic young Americans receive a mysterious letter from the OSS, asking them if they are willing to fight for their country. The men and women from very different backgrounds–a Texan athlete with German roots, an upper-crust son…Find out more »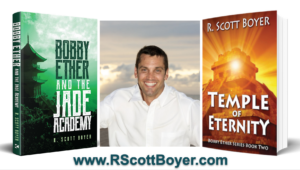 September 24 @ 8:00 pm – 9:00 pm
The Pulpwood Academy and Main Street Reads are hosting a big author LAUNCH PARTY on September 24th, the launch date for R. Scott Boyer's new release, Temple of Eternity – a stellar sequel to Bobby Ether and the Jade Academy. The event takes place at 8 pm EST (immediately following the Pulpwood Queens meeting at 6:30 pm) – and will feature Scott in discussion with the Pulpwood Queen, Kathy Murphy, as well as Shari Stauch of Main Street Reads.…Find out more »

September 27 – October 3 Main Street Reads, 115 S. Main St.
Banned Books Week (September 27 – October 3, 2020) is an annual event celebrating the freedom to read. Typically held during the last week of September, it spotlights current and historical attempts to censor books in libraries and schools. It brings together the entire book community — librarians, booksellers, publishers, journalists, teachers, and readers of all types — in shared support of the freedom to seek and to express ideas, even those some consider unorthodox or unpopular. The books featured…Find out more »
Celebrity Book Nerds – RBG, RIP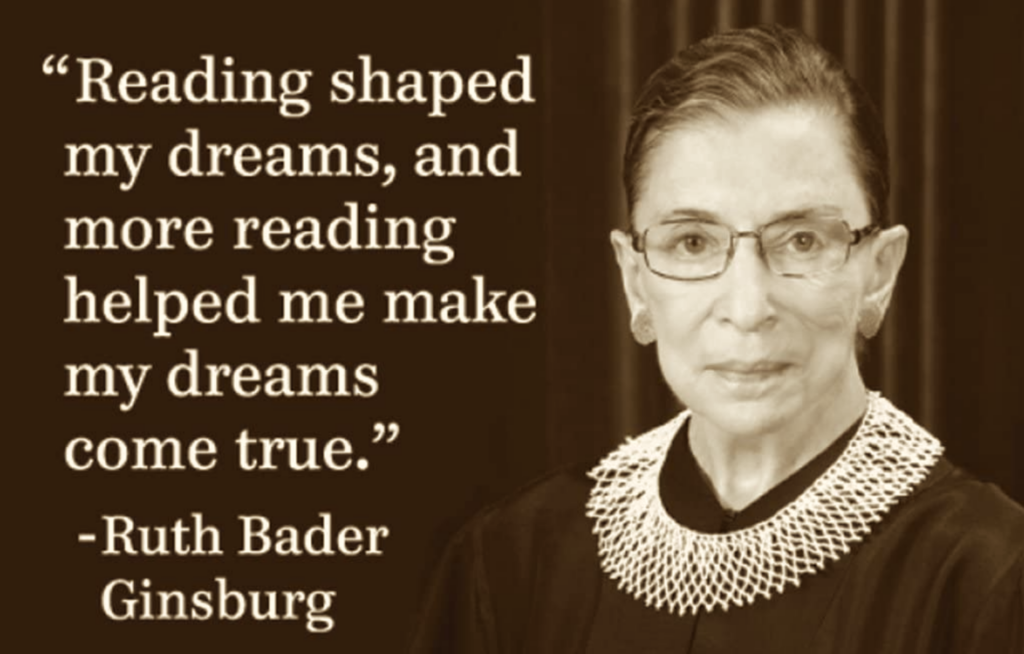 Go figure, after a fun Thursday post about CELEBRITY BOOK NERDS, we missed celebrating a key reading celeb: Ruth Bader Ginsburg was definitely a force with which to be reckoned, and a woman who always valued the written word. As a woman-owned business, like many bookstores across the land, I/we owe her a debt of gratitude. Indeed, she helped make many dreams come true. RIP, RGB.
Keeping You Safe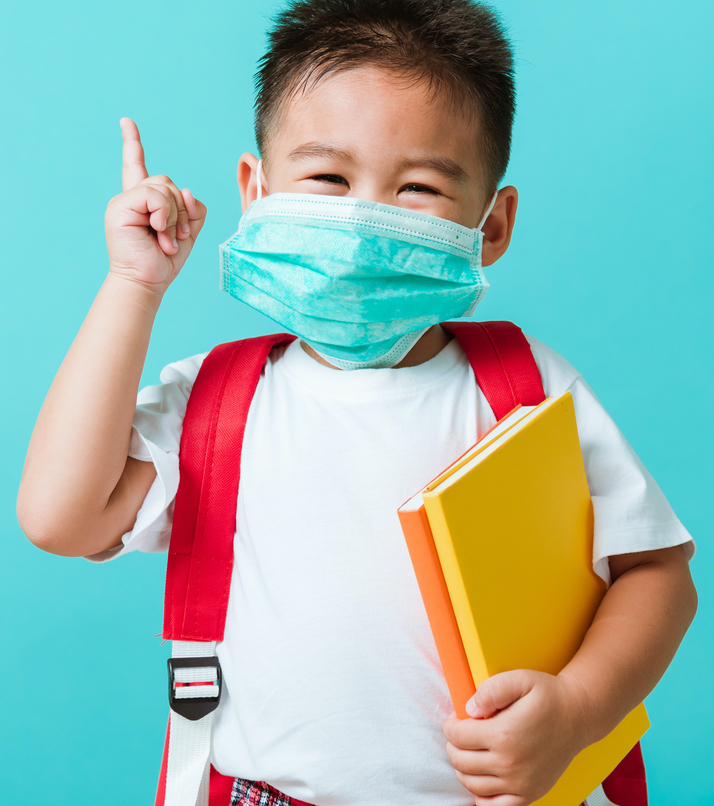 From the Post and Courier: "Data released Friday by South Carolina public health officials shows that communities that have enacted and kept mask requirements continue to see slower rates of coronavirus spread than communities without such rules."
Summerville's mask mandate ordinance has been partially lifted, so some retail establishments (i.e. grocery stores) and town property are still requiring masks, while other retail businesses require them of staff, while requiring customers to wear masks is optional, at least until September 30th.
In smaller establishments (like ours) it makes sense to protect our vulnerable customers as well as staff; we continue to require masks of everyone in the store. But we also continue to provide safe options for ALL that include shopping our selections online, shopping for curbside or home delivery, or shopping by appointment outside regular hours to ensure your comfort and safety while still keeping others safe.
We also continue to provide online viewing/participation options for all our book club and author events, as well as providing free masks to those who are in need. We value our community, we value our readers, and we value your safety.
TOGETHER, we'll keep the literary lights on…
Using our interactive slide below, click on any title to learn more about this month's Indie Next picks as well as book club recommendations and more about virtual event books and authors!
You can also view the full list of Indie Next Picks and "Now in Paperback" picks at our online shop HERE. Enjoy browsing online, or call us, 843-875-5171 to pick up your choices at the store!