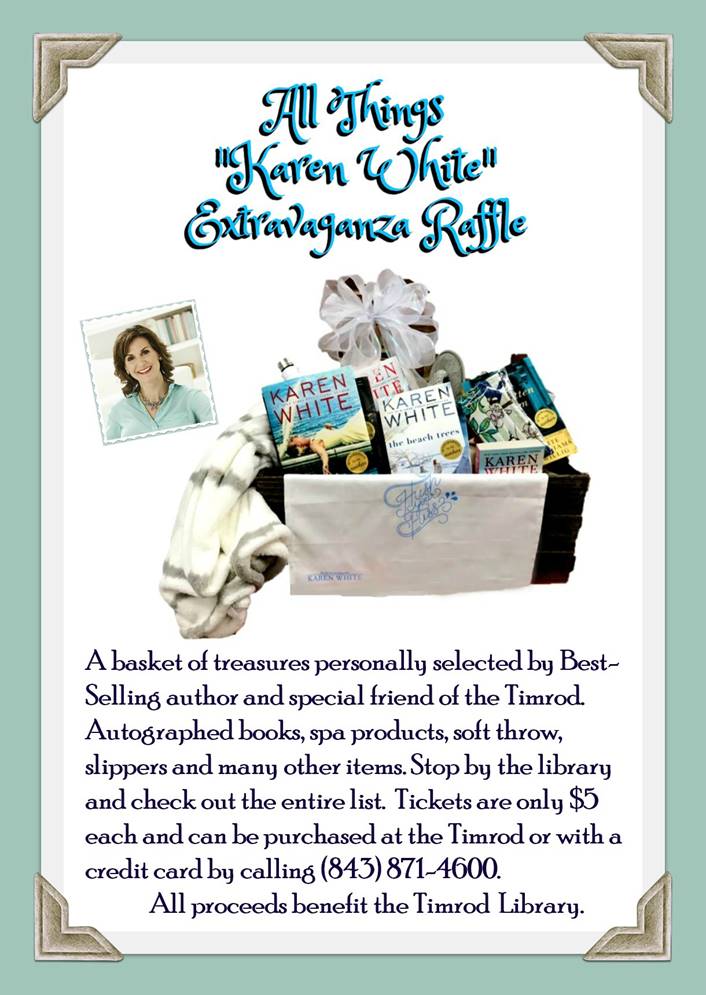 It's the "Sweetest Week Ever" in Summerville with events going on today (if not rained out) and now on Friday evening, too with a Silent Disco event. Watch our social for details. The Flowertown Players that were rained out last night have been rescheduled for October 15th.
We'll stay open later both tonight and Friday, so stop by and say "hi" and take part in the Mini Mason Scavenger Hunt by taking a selfie next to the mug and tagging @MainStreetReads, #believeinyourshelf and #sweetestweekever.
Also: Have you heard about the Karen White gift basket giveaway? What a sweet deal! You need to stop by the Timrod or call them at 843-871-4600 and get your ticket(s) on this basket of Karen White gifts.
Now, let's get to some sweet FUN! There's nothing like a cool celebrity reading a book that says, "Hey, it's okay to read and be smarter!" So today, a celebration of some of our famous celebs celebrating the written word:
Netflix New Series Features Reading!
Who'd have thunk it? Even Netflix is getting on board the book train with their new series! It's storytime with Lupita Nyong'o, Common, Karamo & more! Bookmarks: Celebrating Black Voices only on Netflix. Check out the trailer below and our curated list from the show HERE!
Our Top Celebrity Book Nerds Picks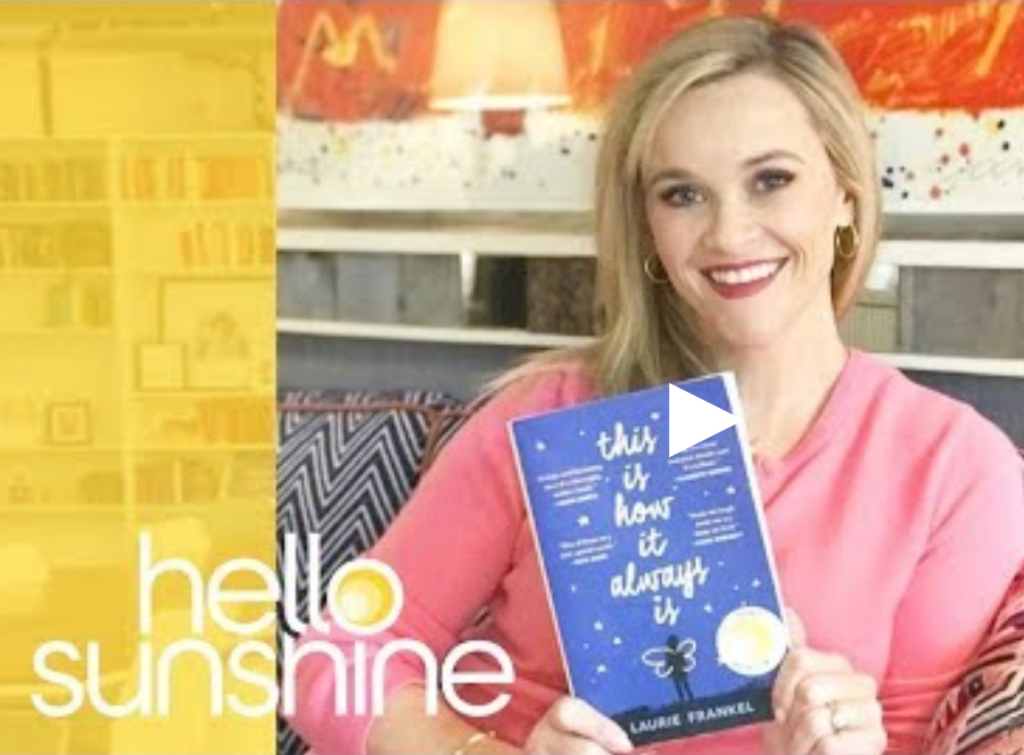 #1 Reese Witherspoon: Topping the list is without question Reese Witherspoon. Her choices feature strong female characters and fascinating new reads (Where the Crawdads Sing, The Scent Keeper). Though a southern gal, her "Hello Sunshine" book club has brought great new authors to the attention of readers from coast to coast. Read more about her club and choices HERE!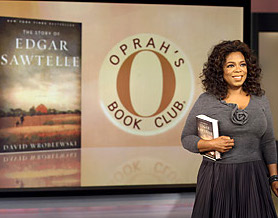 #2 Oprah Winfrey: Kicking off the celebrity book club trend, later followed by folks like Reese, Jenna Bush Hager, Sarah Jessica Parker and even Mark Zuckerberg. But Oprah was first and continues to offer up great reads (Caste is her current recommendation). Said Oprah of her book club's 1996 origins, "I particularly like helping unknown authors find new audiences, introducing them to readers who might never have found them otherwise." Hmmm…sounds like…a bookseller!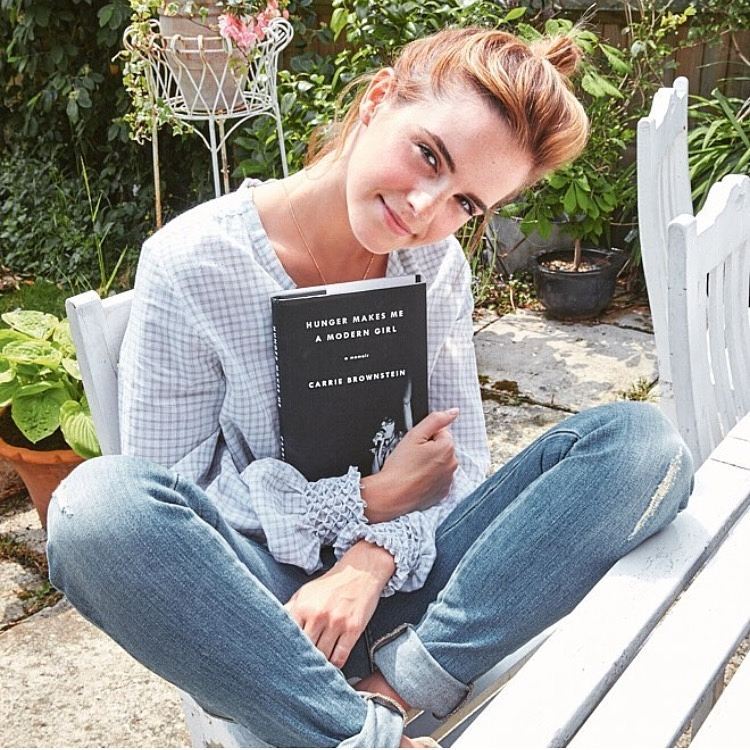 #3 Emma Watson: Like her adorable screen characters Hermione Granger and Belle (Beauty and the Beast), Emma Watson loves to read so much she started a global, monthly Goodreads book club (now posting to Instagram #oursharedshelf). She recruited a team to hide books for people to find all over the world. She once took a year off from acting to read more (really!). Are we jealous of that? Yeah, we are.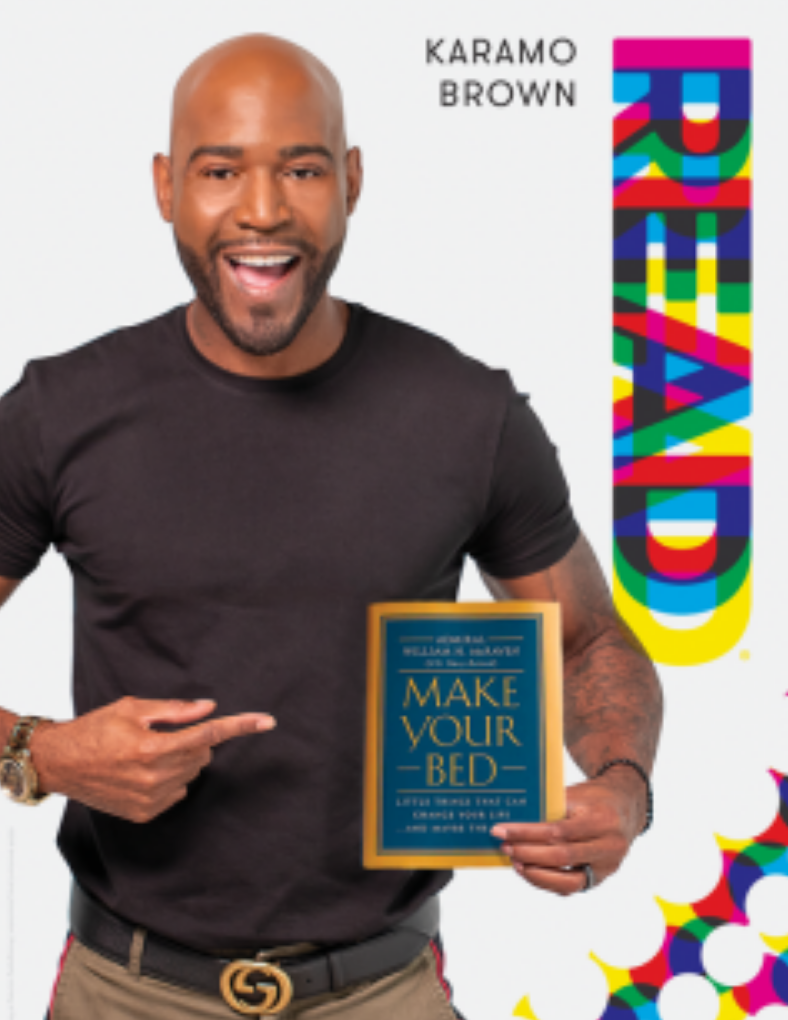 #4 Karamo Brown is a three-time Emmy Winner, reality television star, author, and activist. He made his television debut on MTV's The Real World in 2004 as the first openly gay African American in the history of reality television. Today, Karamo is widely known as the Culture Expert on Netflix's Emmy-winning series Queer Eye, using his experience as a social worker to help him make over the hearts and minds of the show's participants. And his children's book, I Am Perfectly Designed, co-authored with his son Jason, is an empowering ode to modern families, celebrating loving who you are, exactly as you are.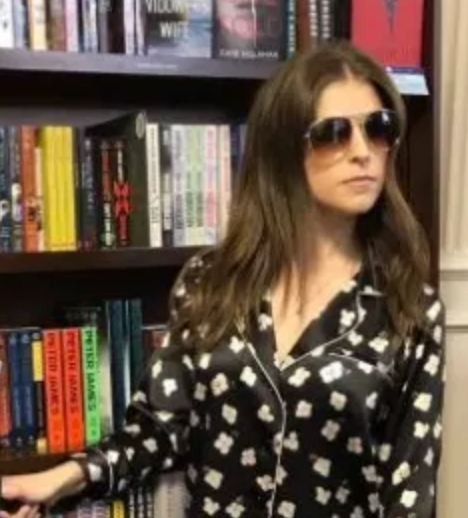 #5 Anna Kendrick is an American actress and singer, born and raised in Portland, Maine. She is widely known for her roles in The Twilight Saga, Up in the Air, and Pitch Perfect. Throughout her acting career, Kendrick has received various awards and nominations, and she authored a memoir in 2016, Scrappy Little Nobody. She's also an eclectic reader, as she told the New York Times: "On a plane I like to read something light and fluffy to counteract flying anxiety. On set, reading nonfiction is especially fun, because I get to share little factoids between takes (whether my co-workers like it or not). On vacation, I like books that are dark and engrossing, like All Quiet on the Western Front or Cormac McCarthy's The Road, because the beach makes me feel too content and I don't like it." For more of the article and her recommendations, visit HERE.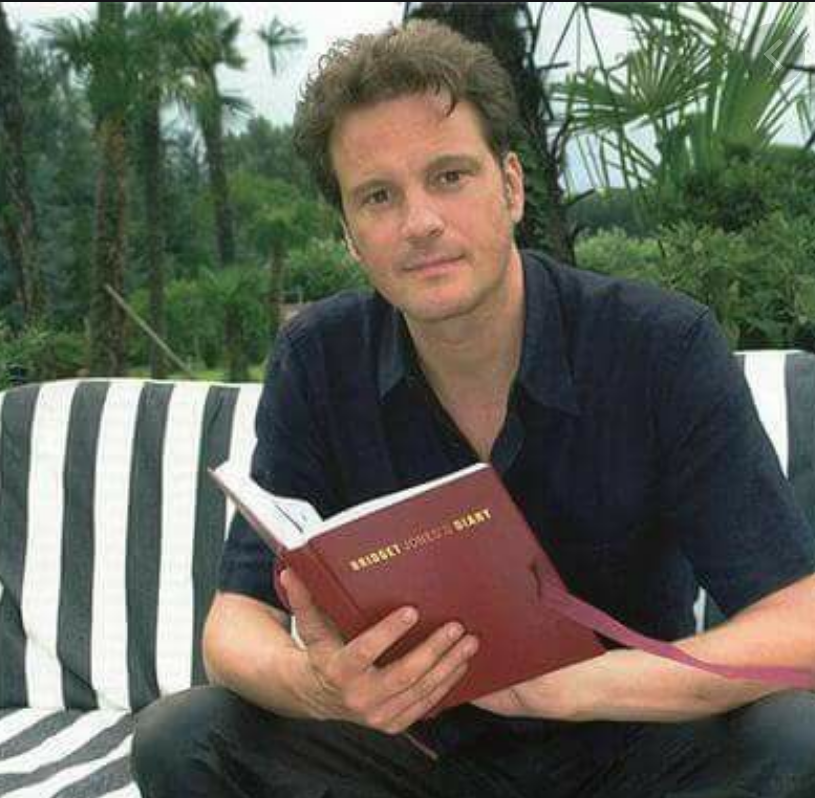 #6 Colin Firth, adorable star of Kingsman, Bridget Jones's Diary, The King's Speech and Love Actually among others, once said about reading: "When I'm really into a novel, I'm seeing the world differently during that time — not just for the hour or so in the day when I get to read. I'm actually walking around in a bit of a haze, spellbound by the book and looking at everything through a different prism." WOW – What a wonderful way to describe being immersed in a book!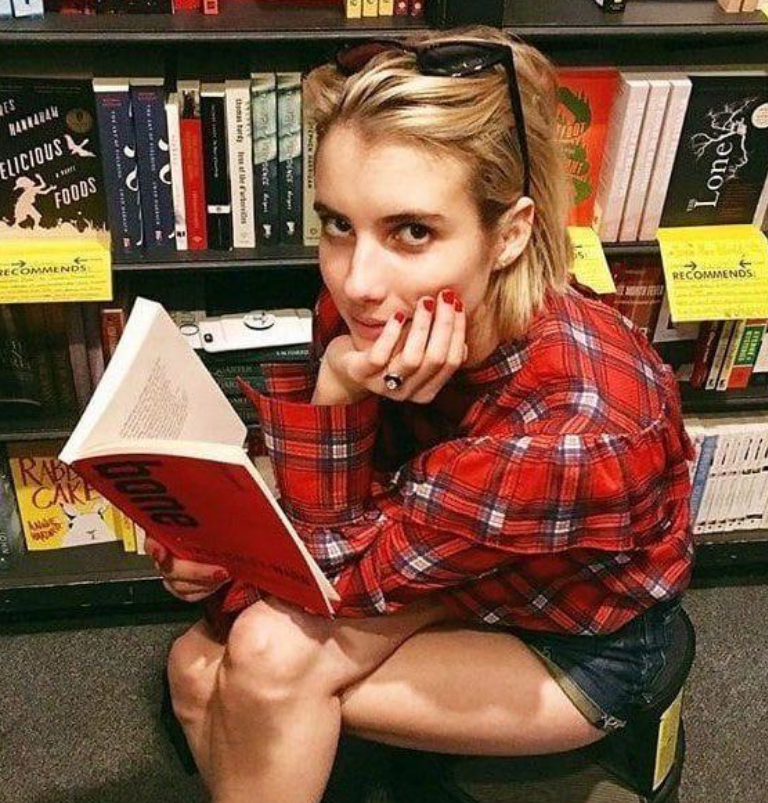 #7 Emma Roberts and bestie Karah Preiss run Belletrist, a book club that also highlights independent bookstores (which is super cool). Before launching the club, Roberts got her start in the book influencing game by posting her latest reads on Instagram. The virtual group has not lost its momentum amid the coronavirus pandemic, continuing to offer up reading selections for a big list of eager readers!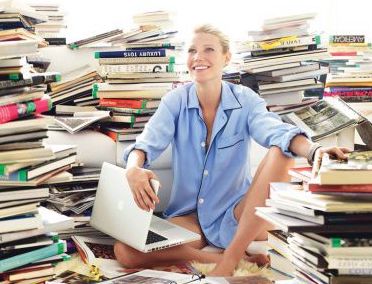 #8 Gwyneth Paltrow (Oscar winner for a movie about perhaps the most famous writer in history in "Shakespeare in Love") used her company Goop as a platform to launch a book club in April, one great way to battle back pandemic fatigure. Says the club website: We want to read stories that make us think, that move us, that raise complex questions, that open up important conversations. We want to read books that we can't wait to talk about with you—virtually (tune in here), on social (join our new Facebook group), and we hope in person someday soon.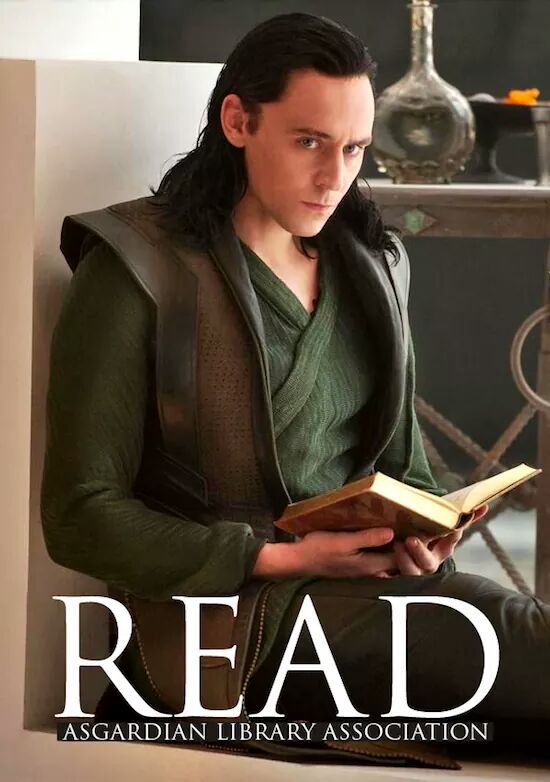 Honorable mention goes to Tom Hiddleston, who plays Thor's adorable bad boy brother Loki in the Marvel Avenger movies… just because we love this pic from the "Asgardian Library Society."
Have a favorite celebrity reader to share with us? Let us know and we'll include them in a future installment of Celebrity Book Nerds!
And now, a look at what's coming up virtually tonight for all us not-so-celebrity book nerds at Main Street Reads!
We'll see you soon…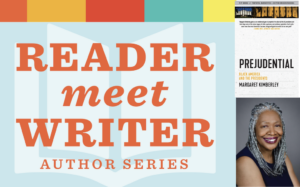 September 17 @ 7:00 pm – 8:00 pm
Meet author Margaret Kimberley with a frank discussion about her work, Prejudential: Black America and the Presidents. Email us at mainstreetreads@gmail.com for your link and password! "Margaret Kimberley gives us an intellectual gem of prophetic fire about all the U.S. presidents and their deep roots in the vicious legacy of white supremacy and predatory capitalism. Such truths seem more than most Americans can bear, though we ignore her words at our own peril!" ~ Cornel West, author of Race Matters…Find out more »
Using our interactive slide below, you can click on any of the titles to learn more about this month's Indie Next picks as well as book club recommendations and more about virtual event books and authors!
You can also view the full list of Indie Next Picks and "Now in Paperback" picks at our online shop HERE. Enjoy browsing online, or call us at 843-875-5171 to pick up your choice(s) at the store!