Two events we're over the moon excited about, including a really fun virtual launch party tonight (bring your own libation of choice), and Banned Books Week beginning this weekend! But first…
These are tough times, gang. Every time I turn on the news (yeah, made the mistake of turning it on before starting this post, sigh) it kinda' drives me to despair. But as the Main Street Reads staff has been immersed (8 am – 8 pm daily!) in New Voices New Rooms this week, we've also seen lots of joy, lots of energy, lots of worthy ideas and lots more important words "coming to a bookstore near you."
And with all that we're squeezing out every drop of hope. All dreary TV evidence to the contrary, we're better than this, at least us readers are, right?! We're in this together after all…Let's all walk that walk.
And now for the events we can't wait to share with you, including a really fun virtual launch party tonight (bring your own libation of choice), and a look to Banned Books Week beginning this weekend! READ ON…
TONIGHT: Book LAUNCH Party!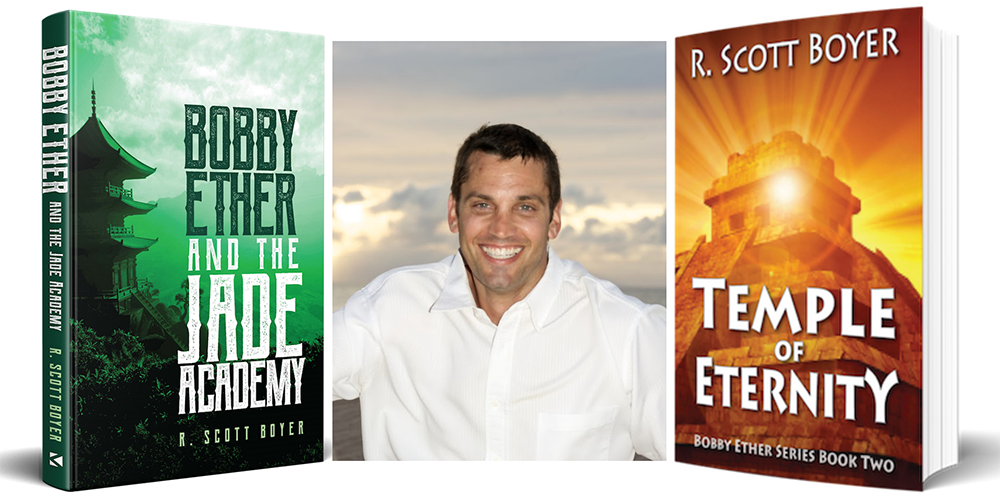 September 24 @ 8:00 pm – 9:00 pm via Zoom OR Join Us at Main Street Reads
The Pulpwood Academy and Main Street Reads are hosting a big author LAUNCH PARTY tonight for R. Scott Boyer's new release, Temple of Eternity –and you're invited as Scott joins us live on Zoom from Santa Monica, California.
The event takes place at 8 pm EST (following the Pulpwood Queens meeting at 6:30 pm) – and will feature Scott in discussion with the Pulpwood Queen, Kathy Murphy joining us from Texas, as well as Shari Stauch of Main Street Reads and a few surprise guests joining the virtual party!
Attend and you'll get a first look at the book trailers AND get a free gift for your book club just for attending! Please use the following link and password to attend! The event will also be simulcast on Facebook Live
Join Zoom Meeting
https://us02web.zoom.us/j/82142577684?pwd=Vk5mOU5xWWZySkVRUjlCQXdzdHRtdz09
Meeting ID: 821 4257 7684
Passcode: 092420
Scott's books are available with a 10% bookclub discount at the store or through our online ordering HERE.
Early Praise for Temple of Eternity
"Bobby Ether has the ability to gain the same popularity as Rick Riordan's Percy Jackson. If you enjoy YA fantasy or have a young reader looking for something exciting, then the Bobby Ether series is the perfect series…Get a copy for your shelf today." – Pacific Book Review
"…a highly recommended pick for teens who like their adventure nonstop and their characters interested in bigger-picture thinking." – Midwest Book Review
".The author has really done an amazing job of building a strong narrative which is supported by equally powerful character development and a growing mythology that incorporates history and various cultures…an evenly paced, action-fueled fantasy read that fans will not be able to get enough of." – Hollywood Book Review
"Fast-paced and a wholly imaginative romp…This swiftly paced adventure makes for a rollicking good read." – Prairie Book Review
Note: Temple of Eternity will be the YA Bookclub choice for October – don't miss it!
Banned Books Week!

Banned Books Week (September 27 – October 3, 2020) is an annual event celebrating the freedom to read. Typically held during the last week of September, it spotlights current and historical attempts to censor books in libraries and schools. It brings together the entire book community — librarians, booksellers, publishers, journalists, teachers, and readers of all types — in shared support of the freedom to seek and to express ideas, even those some consider unorthodox or unpopular.
We'll have a special display of nearly 200 banned books, and discounts for banned book purchases, so stop on by!
---
Using our interactive slide below, click on any title to learn more about this month's Indie Next picks as well as book club recommendations and more about virtual event books and authors!
You can also view the full list of Indie Next Picks and "Now in Paperback" picks at our online shop HERE. Enjoy browsing online, or call us, 843-875-5171 to pick up your choices at the store!