Back to School Looms
On Thursday and Friday afternoon we'll do a bag giveaway to students/teachers (while supplies last!). Each bag will include a few useful items, plus a "Book Buck" to spend in the store! Come in and ask us how to nab a bag, and make sure to take a "shelfie" of yourself when you visit!
Our browsing table will also include a selection of favorite back to school titles for students of all ages!
Celebrating Author Toni Morrison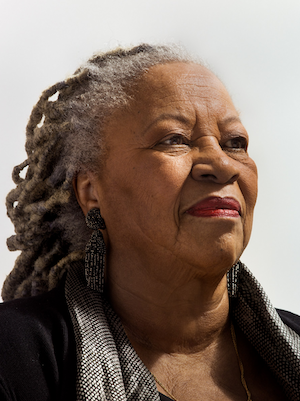 Toni Morrison passed away this past Monday; she was 88. She was the first black woman to be awarded the Nobel Prize in Literature (1993) and was awarded the Pulitzer Prize for fiction in 1988, and the Presidential Medal of Freedom in 2012. Her books about black history in America included "Beloved," "The Bluest Eye" and "Sula." We have a selection of her work available. Rest in peace, Toni!
Lots more coming up this week!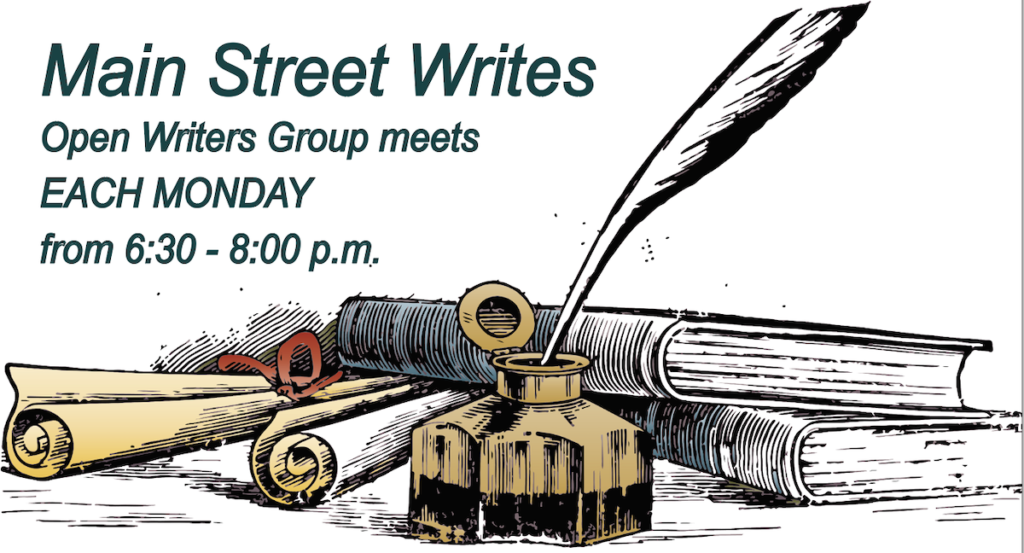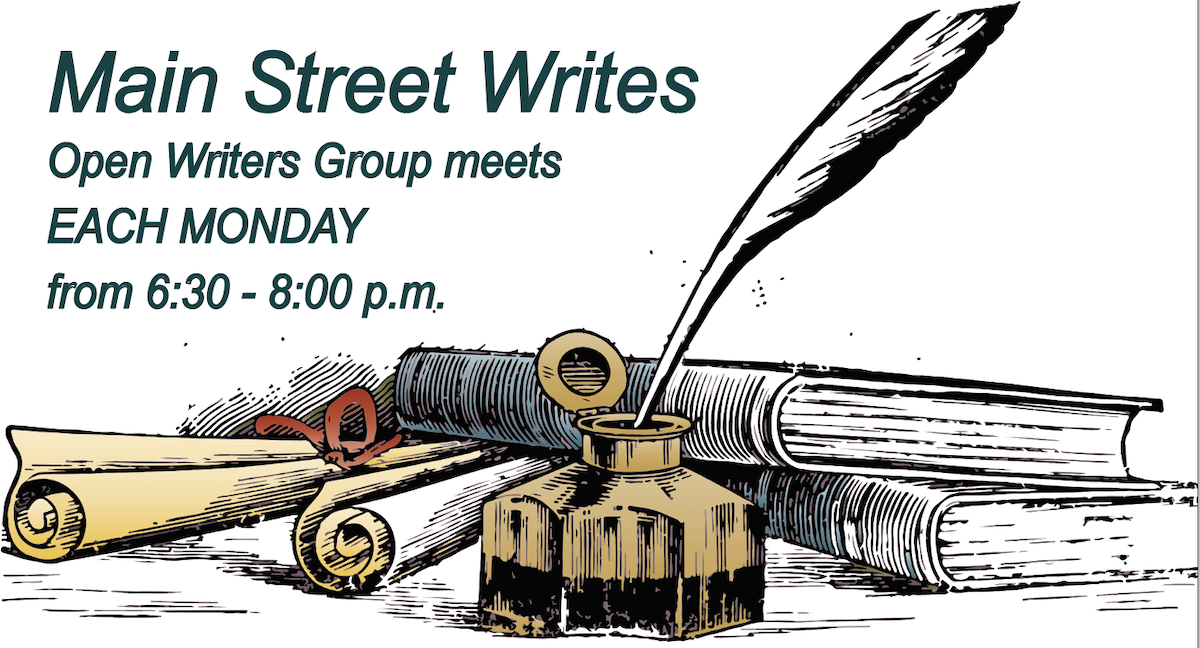 Tonight and EVERY Monday night – our Main Street Writes writers group embraces all ages and all genres – be there or… you know. CLICK HERE for more info!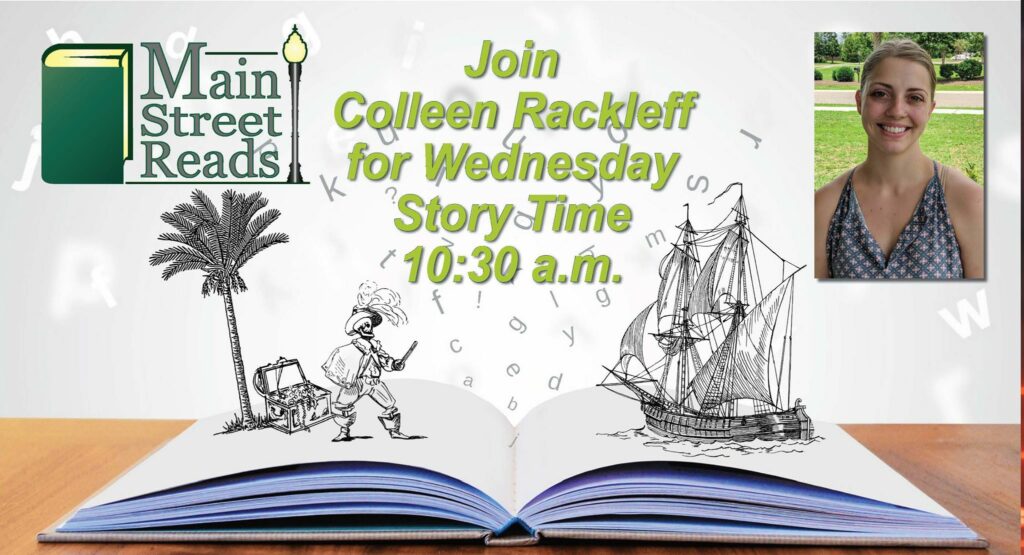 Wednesday morning story time – Every week Colleen entertains young readers of all ages and Main Street Reads provides fruit snacks and juice boxes. It's a great way to be part of the community – CLICK HERE for info!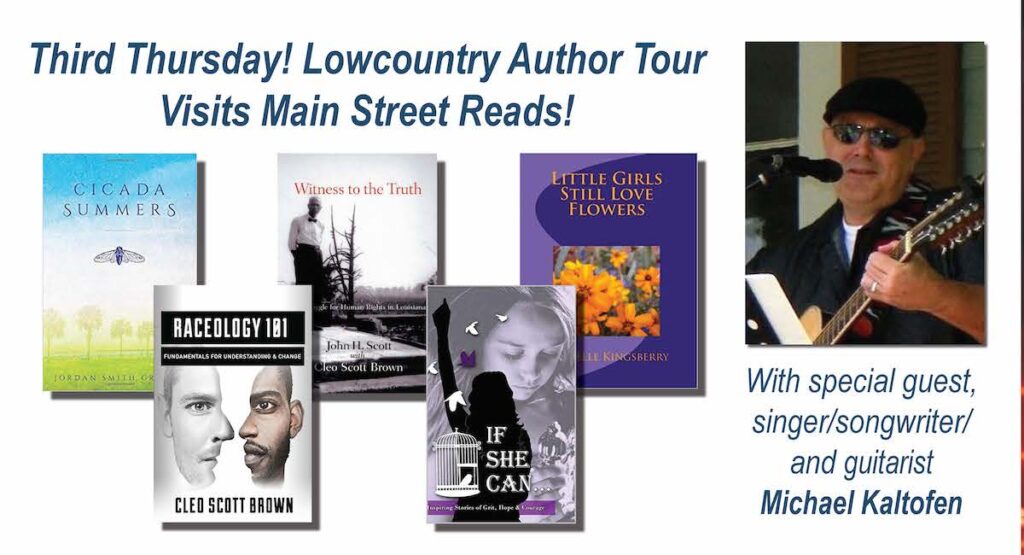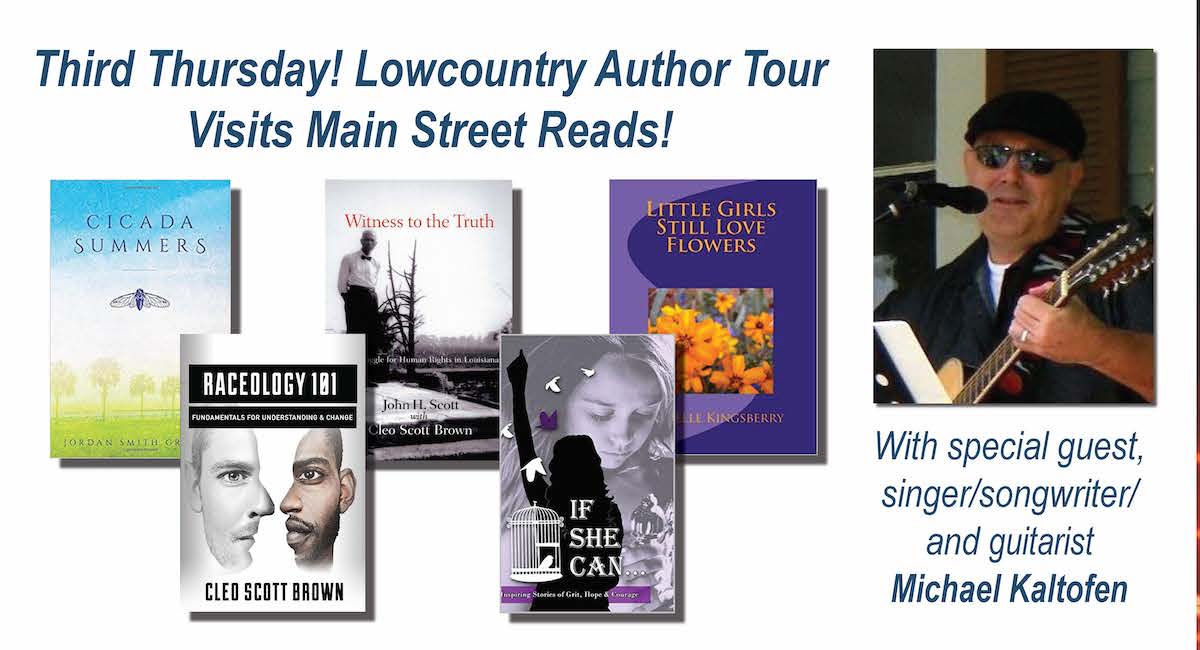 Third Thursday will feature authors from the Lowcountry Author Tour on hand signing their work, PLUS we've been selected as the featured business on Third Thursday at Hutchinson Square across the street! That means more fun, and a great giveaway as we begin our fabulous Back to School weekend! CLICK HERE for details!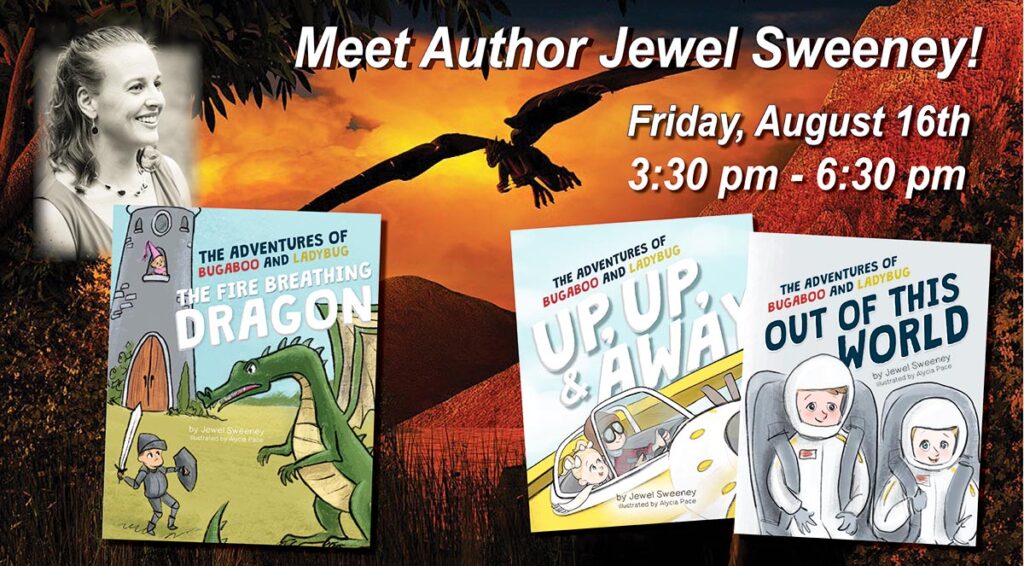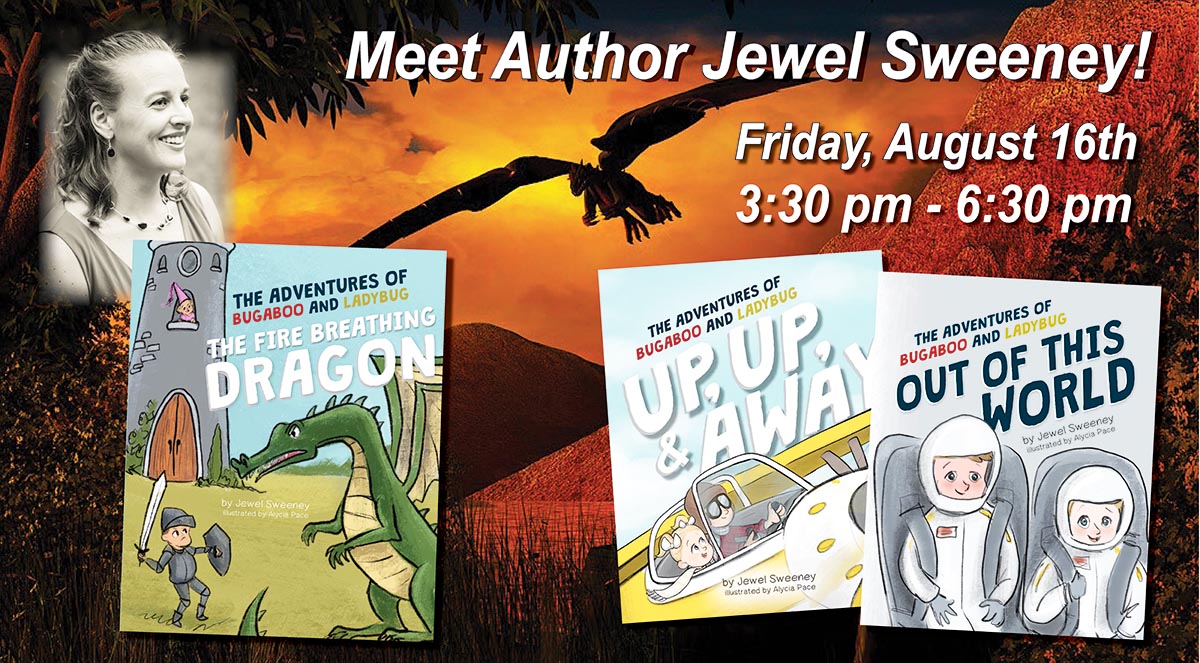 On Friday, local author and recent American Bookfest winner Jewel Sweeney and her newest installment in the Bugaboo and Ladybug series, The Fire Breathing Dragon, will be on hand from 3:30 to 6:30 p.m. for our Back to School weekend celebration! Learn more HERE!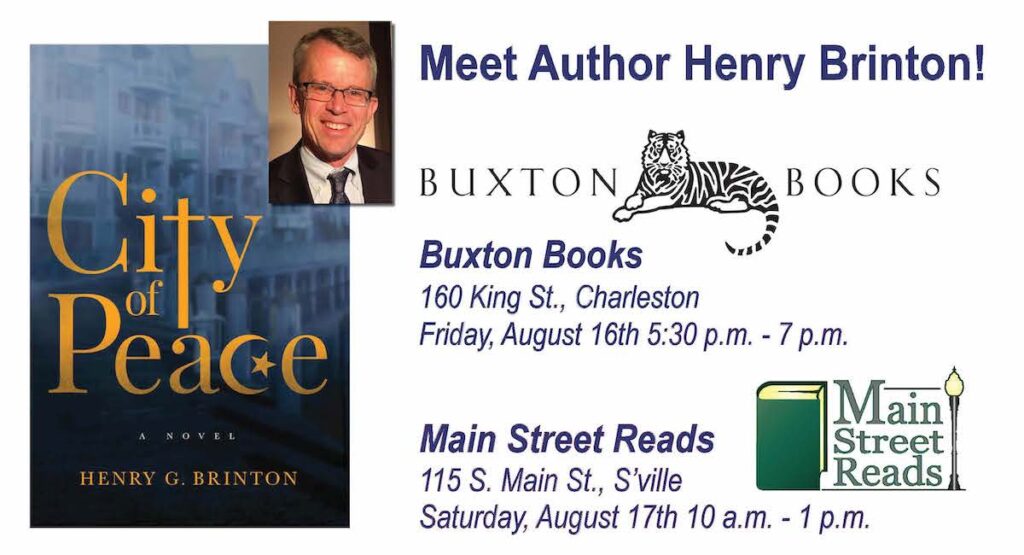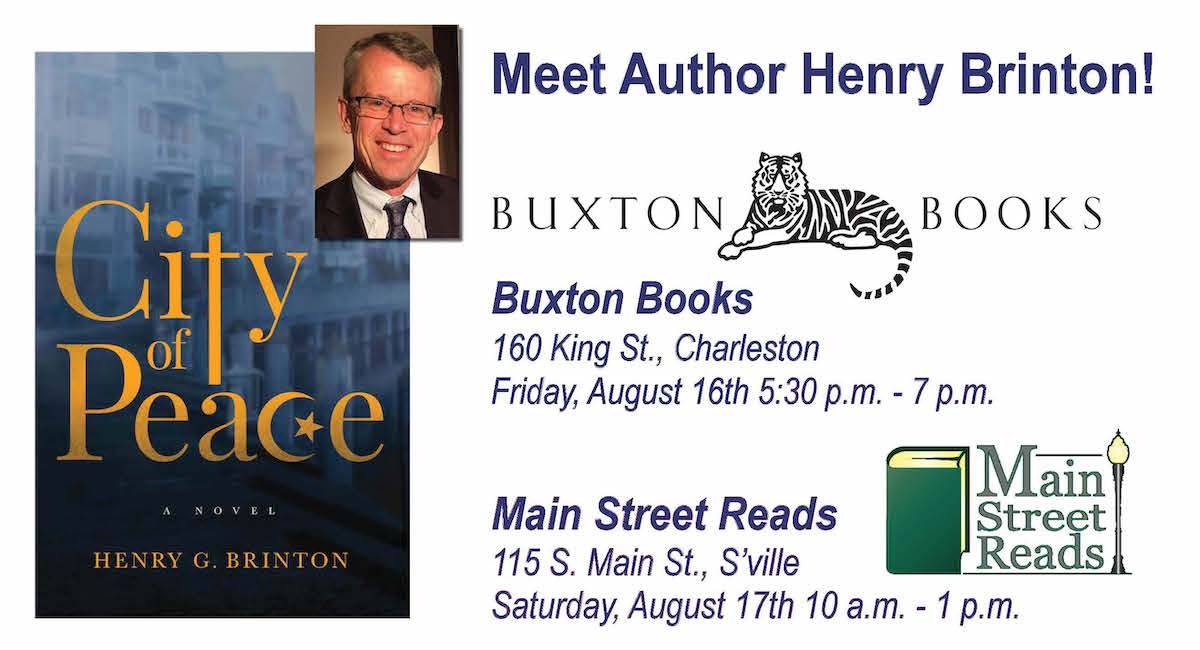 On Saturday, meet American Fiction award winner Henry Brinton and his novel City of Peace!
City of Peace is a gripping and fast-paced mystery story that will engage people politically and spiritually, leaving them with fresh insight into how they can overcome polarizing divisions today. CLICK HERE FOR EVENT INFO.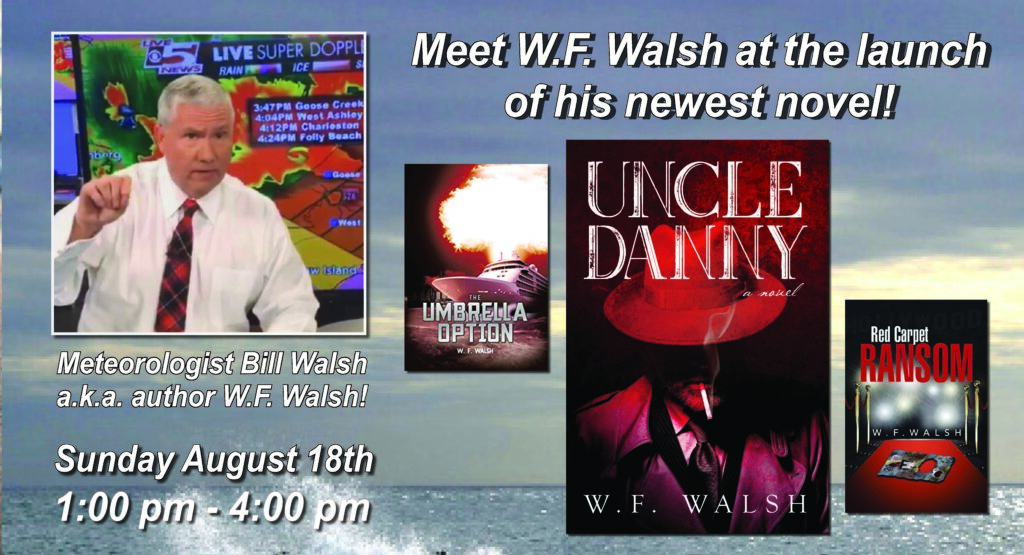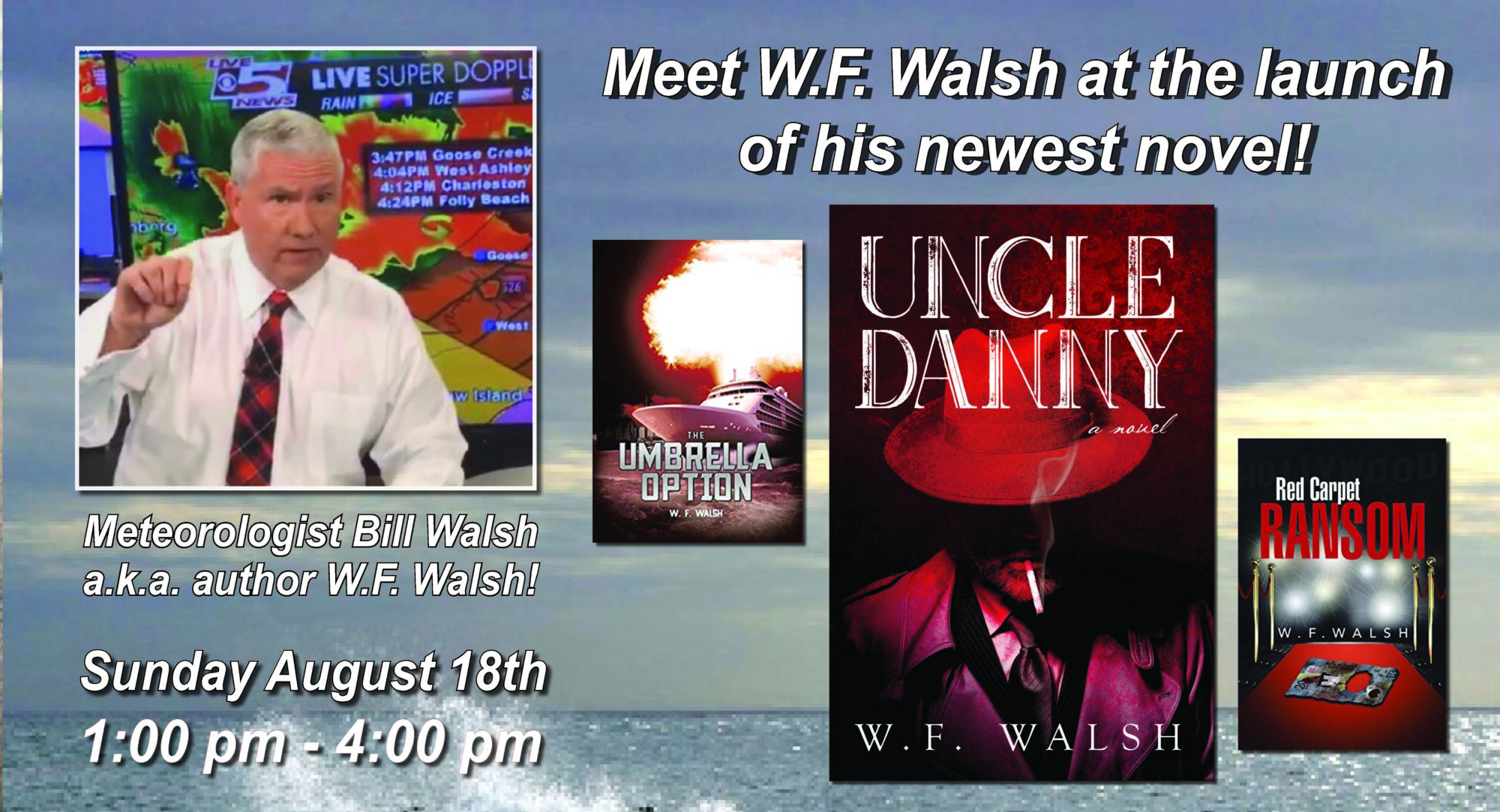 And wrapping up the weekend on Sunday, beloved local celebrity Bill Walsh will launch his newest novel, Uncle Danny, here on August 18th! We'll have books available for purchase while Bill will be on hand to sign the fascinating new release, plus his other popular books, Red Carpet Ransom and The Umbrella Option! CLICK HERE FOR INFO.
Mark your calendars: It's going to be an action-packed week!!!
Upcoming Book Club Meetings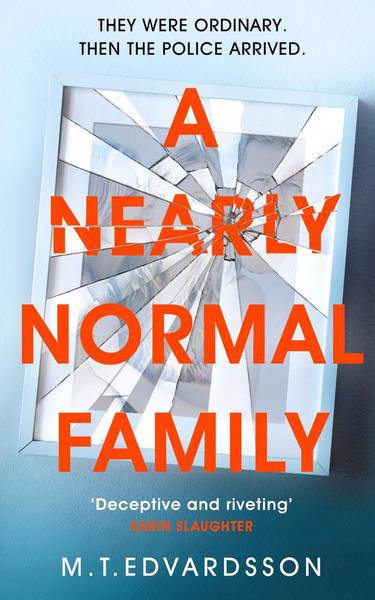 Thrill in the 'Ville: Thriller & Mystery Book Club, August 20th @ 6:30 pm – 8:00 pm: Featuring a psychological thriller titled, A Nearly Normal Family by M. T. Edwardsson. Those ordering/purchasing the book from Main Street Reads will enjoy a special price of $22.99 (normally $26.99).
Hailed as a stunning psychological thriller, A Nearly Normal Family is told from three differing viewpoints – father, mother and daughter – and asks the question: 'What would you do if your child was accused of murder?'. This is a thriller everyone is talking about this summer! Learn more HERE!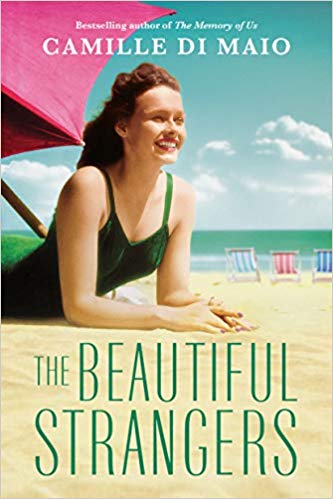 The Pulpwood Queens Book Club meets Tuesday, August 27. Our next selection will be The Beautiful Strangers by Camille Di Maio. Book Club Questions for our discussion can be found HERE. Full event info is HERE.
Visit our events page for other upcoming book club events and more signings to come!
Questions or comments? Reach out to us at mainstreetreads@gmail.com