Today officially begins one of our favorite book weeks of the year, BANNED BOOKS WEEK! Above, your masked banned booksellers Hannah, Shari and Emma, ready for a fun week ahead…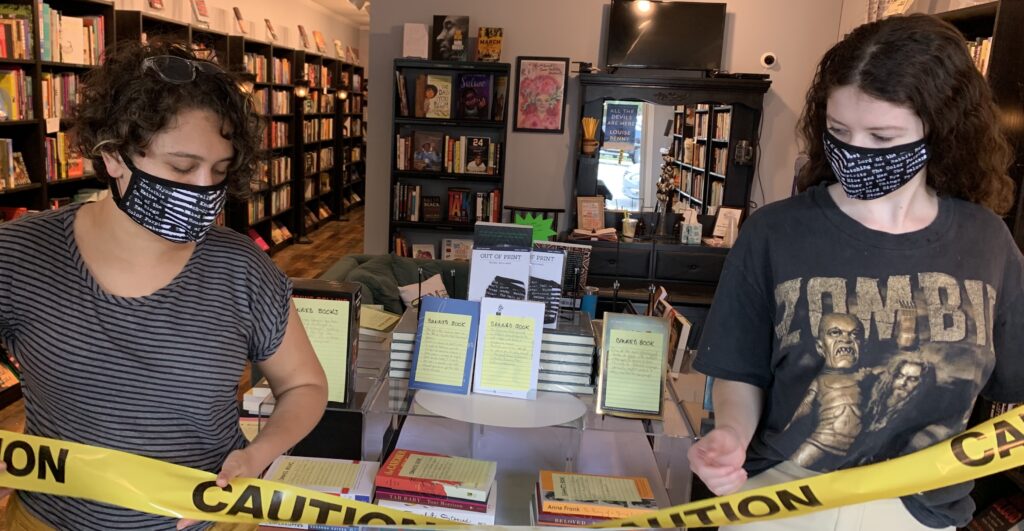 But first, a big thank you for a fantastic week at Main Street Reads. We had great crowds at our Story Time with Colleen and our Author Launch Party Thursday, and it's already been a busy weekend preparing banned books displays throughout the store.
You'll find two hundred plus banned and/or challenged books displayed prominently on our shelves this week, and if you choose one or more banned books in your purchase you'll get 10% off your entire purchase, now through Saturday, October 3rd!
For a list of banned books you can find in the store or our online shop, CLICK HERE! And here's an interesting infographic on why we highlight banned and challenged books each year. Click on the image for a pdf you can download and print: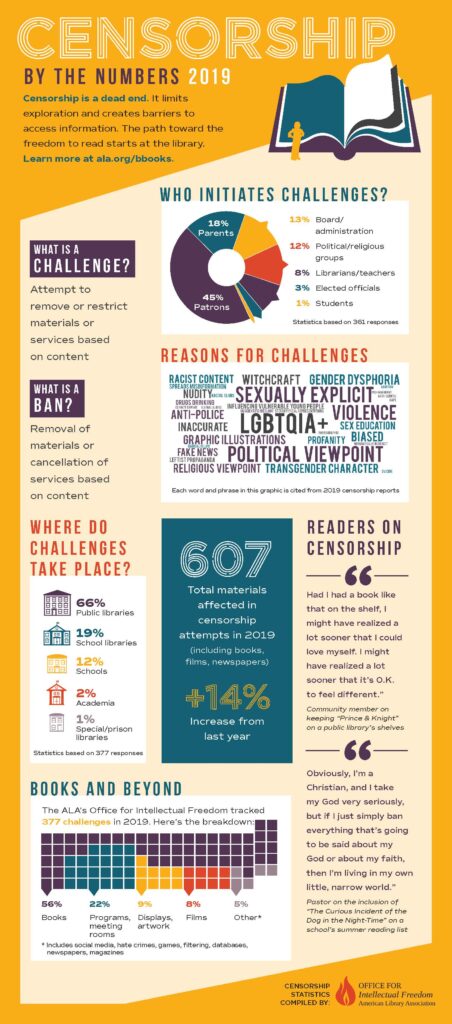 Announcing Pre-Orders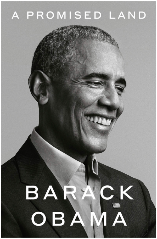 As we head into October we'll be posting certain books we're strongly suggesting customers pre-order. Due to print and distribution disruption across so many businesses, on-time delivery is challenging us all. By enabling pre-orders we can alleviate you having to wait for your favorite books to arrive.
We're kicking that off with A Promised Land by Barack Obama. This November 17 release of Barack Obama's own account of his presidency is expected to be the biggest book of the year, which means it's also hugely important to order early! We'll be ordering several copies but are already being told re-orders may prove difficult, so getting a good count will ensure everyone can get their copy! In addition, we'll offer you a $5 discount on pre-orders and your book will be available on release day! Call us at 843-875-5115 to reserve your copy ASAP.
Top-Selling Books This Week:
Here's the Week's Lineup:
Stay tuned for Thursday's post when we'll bring you the schedule for what's lining up to be an awesome October, with book signings, another Author Launch Party, a special Scholastic parent's night, Halloween treats and more…

September 27 – October 3 Main Street Reads, 115 S. Main St.
Banned Books Week (September 27 – October 3, 2020) is an annual event celebrating the freedom to read. Typically held during the last week of September, it spotlights current and historical attempts to censor books in libraries and schools. It brings together the entire book community — librarians, booksellers, publishers, journalists, teachers, and readers of all types — in shared support of the freedom to seek and to express ideas, even those some consider unorthodox or unpopular. The books featured…Find out more »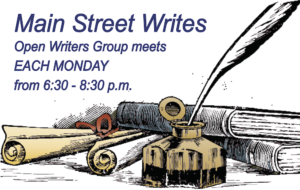 September 28 @ 6:30 pm – 8:00 pm
Main Street Reads, 115 S. Main St.
For the inner writer in all of us, our regular Monday evening writers group that's growing every week! Come on out any/every Monday at 6:30 p.m. and bring a few pages with you to share with fellow scribes, or just listen in and learn! Anyone wanting to join in via Zoom instead, use the following credentials:
https://us02web.zoom.us/j/83115591753?pwd=bGwyNlJITDZvNUcxdU9kckNDSE1Zdz09
Meeting ID: 831 1559 1753 Passcode: 29483 Find out more »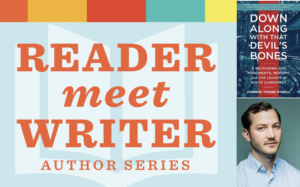 September 29 @ 5:00 pm – 6:00 pm Via Zoom
Join us Tuesday from 5-6 pm for a great conversation with Connor Town O'Neill, author of In Down Along with That Devil's Bones. You must email us at mainstreetreads@gmail.com for your link and password to attend. This event is FREE to our readers! Journalist Connor Towne O'Neill takes a deep dive into American history, exposing the still-raging battles over monuments dedicated to one of the most notorious Confederate generals, Nathan Bedford Forrest. Through the lens of these…Find out more »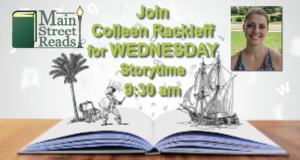 September 30 @ 9:30 am – 10:00 am
Main Street Reads, 115 S. Main St.
Join us every WEDNESDAY morning at 9:30 a.m. for "Stories on the Square, our outdoor storytime adventures with reading by Colleen Rackleff – kids of all ages welcome! Treats served and student discounts to ALL attendees! Colleen's Story Time at Main Street Reads has become one of our featured events and we're so excited to be back, doing the events outside to ensure proper social distancing. We have lots of chairs for younger listeners and plenty of juice boxes and…Find out more »
Using our interactive slide below, click on any title to learn more about this month's Indie Next picks as well as book club recommendations and more about virtual event books and authors!
View Indie Next Picks picks at our online shop HERE. Enjoy browsing online or pick up your choices at the store!