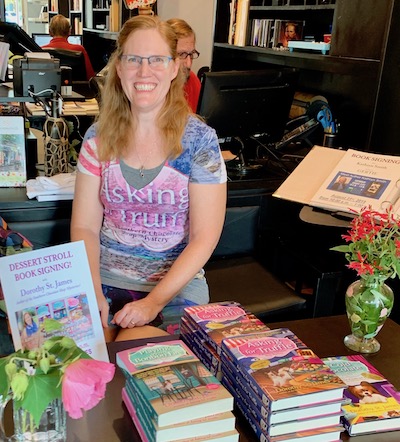 It's been book-busy at Main Street Reads in the last week as we welcomed Dorothy St. James during Friday's Dessert Stroll (with amazing brownies by Eva's on Main!). That was followed by NYT bestselling author Peter Zheutlin on Saturday, raising money for Dorchester Paws. And we followed that up with another edition of Main Street Writes, our weekly writer's group (pictured above) with talent just busting out of the shelves!
Next Up!
And there's more to come, of course. Friday morning at 10:30 is story time for the kiddies (juice boxes and fruit snacks will be served alongside the reading and singing talents of fellow mom and ace entertainer Colleen Ratkleff.
On Saturday, historical fiction author Brandy Vallance joins us (event details HERE), and next week is Third Thursday already, with visiting author Millie West! Details HERE.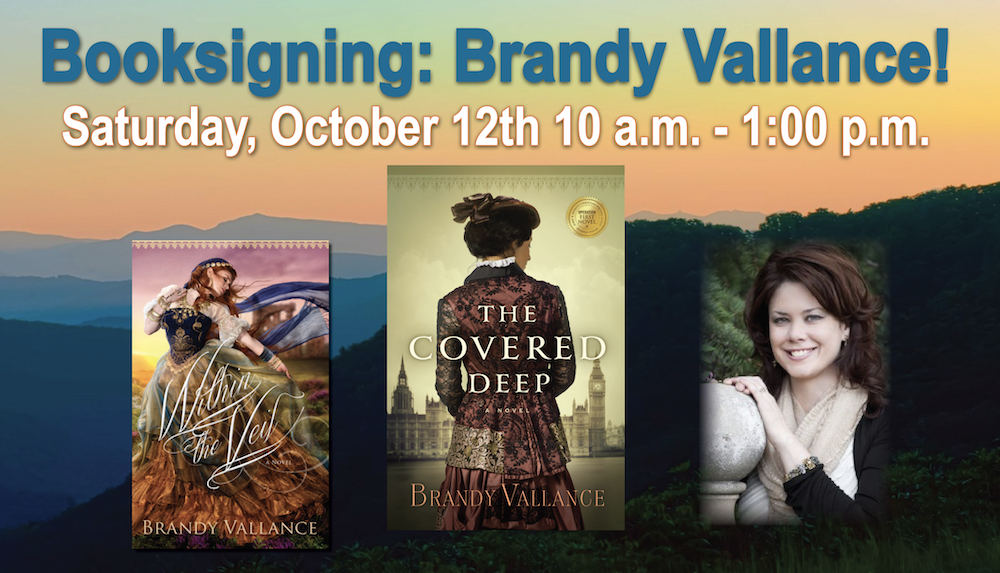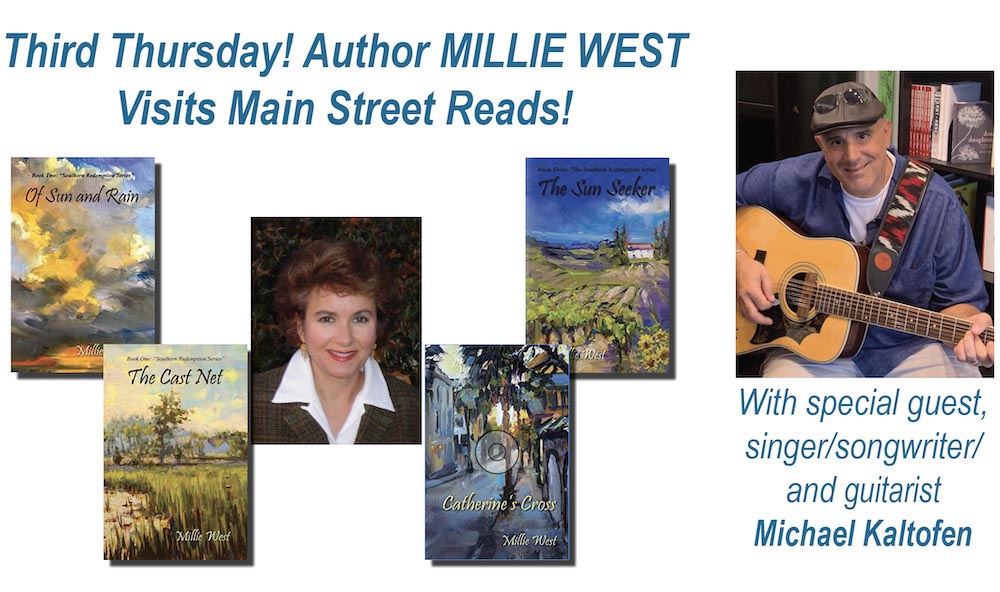 More to come, stay tuned and watch for more events already listed at our EVENTS PAGE!