No matter how old we are, reading can make us young again, can't it? The other day a mom and her kids stopped in for their weekly Saturday morning trip to the bookstore. It immediately triggered that same memory for me as a kid, nearly fifty years ago! I'd get my Friday dollar allowance for doing my chores and the very next morning we'd head to the indie bookstore in Glen Ellyn, Illinois, where I could select the newest Bobbsey Twin or Nancy Drew book for 99 cents. (That store still exists, yay!)
And once school started, when those Scholastic catalogs were passed around, I'd linger over every page, carefully choosing the books that would soon be mine. Ahhh… some things never change.
Yes, sometimes it feels like a hundred years ago, but other times it feels like just yesterday, especially when I see a new update from Scholastic, who, now celebrating their 100 year anniversary, continues to entertain our readers of all ages with stellar titles. So we were super excited when Scholastic invited us to participate in their Parent's Night this year, and it happens TONIGHT! Get the details on our calendar page HERE and make sure you stop by the store tomorrow or Friday after the event to grab some free swag, while supplies last! PLUS, we've created a page full of FREE DIGITAL DOWNLOADS from our Scholastic friends!

Want to check out the books being featured tonight? We've created a booklist at our online shop (or inquire at the store to grab yours).
We hope you join us for this special event! It all begins at 7 pm on YouTube: https://youtu.be/d8yLMbam-0o
Annnddd…
As those awful TV commercials scream, "But wait, there's more!" Because very soon, just in time for Halloween (and soon holiday gift-giving) comes an uber-cool re-imagining of Harry Potter. I know, right? I wasn't sure what that meant or frankly why we'd care UNTIL WE SAW THE VIDEO. And now, against my better lack-of-space-for-yet-more-Harry-Potter-stuff judgment, I'm going to need a MinaLima edition of my own – it's just too gorgeous:
Here's a look at what's coming up after tonight's big night. We look forward to seeing you at Third Thursday tomorrow evening!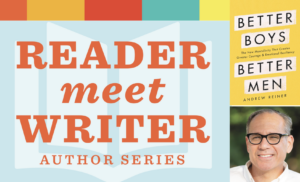 October 15 @ 7:00 pm – 8:00 pm
Main Street Reads via Zoom
Join us for this Zoom discussion on Thursday, October 15 from 7-8 pm! Email mainstreetreads@gmail.com for your event link and password: In Better Boys, Better Men, cultural critic and New York Times contributor Andrew Reiner argues that men today are working on an outdated model of masculinity, which prevents them in moments of distress and vulnerability from marshalling the courage, strength, and resiliency—the very characteristics we regularly champion in men—Find out more »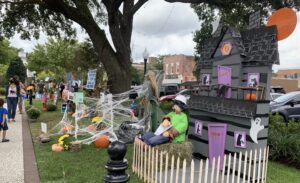 October 15 @ 5:00 pm – 8:00 pm
Enjoy partying out on the square, sales and treats at Main Street Reads, and the return of singer/songwriter/guitarist Mike Kaltofen keeping it all festive!Find out more »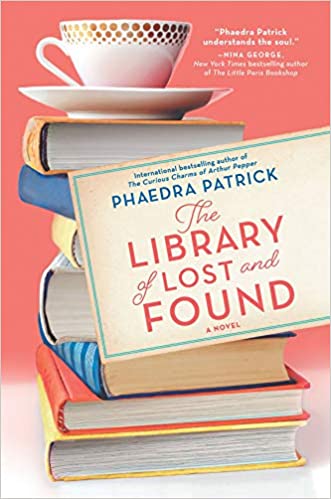 October 20 @ 6:30 pm – 8:00 pm
Main Street Reads, 115 S. Main St.
Summerville, SC 29483 United States + Google Map
Next up is The Library of Lost and Found by Phaedra Patrick (at bookclub discount in store – we're loving this book! "Curl up by the fire with a cup of tea and a biscuit and be entranced by this delightful story." —Library Journal…Find out more »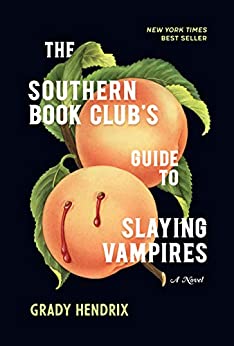 October 22 @ 6:30 pm – 8:00 pm
Main Street Reads, 115 S. Main St.
Summerville, SC 29483 United States + Google Map
AND via Zoom
On October 22nd we're discussing The Southern Book Club's Guide to Slaying Vampires by Grady Hendrix. Grady will join us via Zoom to talk about the book; we have signed bookplates for those who want them to make your copy a collector's edition! Join us live in the store at 6:30 OR via Zoom. ALL ARE WELCOME! Here are login details: Time: Oct 22, 2020 06:30…Find out more »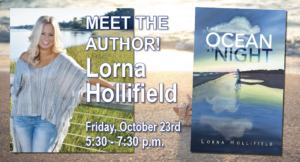 October 23 @ 5:30 pm – 7:30 pm
Main Street Reads, 115 S. Main St.
Summerville, SC 29483 United States
Join us Friday evening, October 23rd when author Lorna Hollifield will be at Main Street Reads to celebrate the launch of her second novel, The Ocean at Night. Two Ways to Participate! Lorna will be at Main Street Reads from 5:30 to 7:30. She'll talk a bit about the book on Zoom and to gathered guests (social distance rules will apply), followed by book signing. Refreshments will be served. To Join Zoom Meeting: https://us02web.zoom.us/j/83330080974?pwd=cW9VYVUxVVVHYkJpcFBtd2Vpa3NxUT09 Meeting ID: 833 3008 0974 Passcode:…Find out more »

You can also view the full list of Indie Next Picks and "Now in Paperback" picks at our online shop HERE. Enjoy browsing online, or call 843-875-5171 to pick up your choices at the store.