I don't know about you all (y'all for the natives) but WOW it's been break-neck busy since the holidays! Right after we chased off all the Christmas and New Year's company we were privileged to join hundreds of book clubbers at the national Pulpwood Queens convention in Jefferson, TX. (Hint: The 2020 Pulpwood Queen selections are HERE).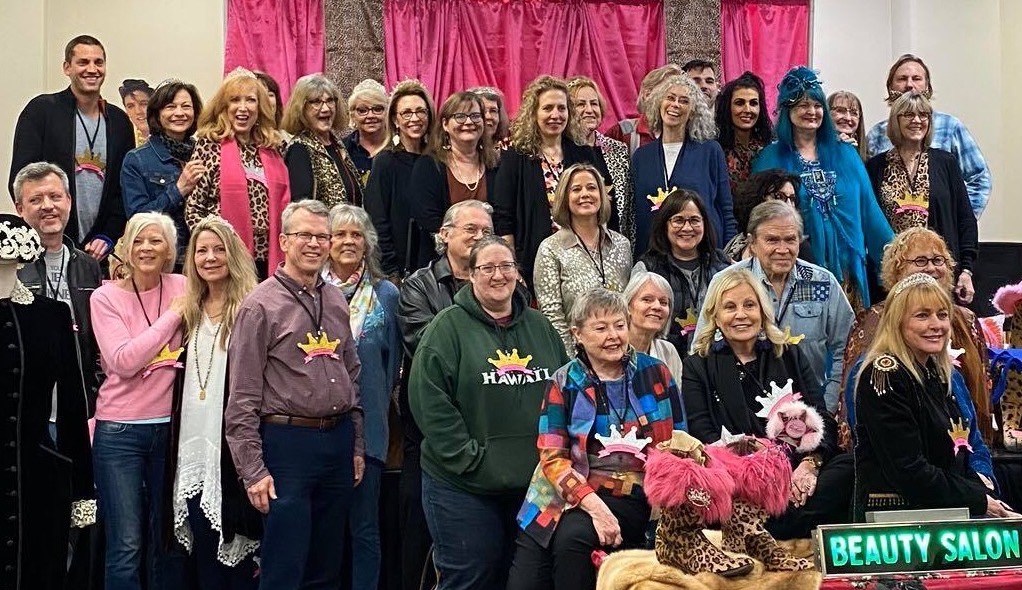 Following an exuberant event that included several authors you've met right here at Main Street Reads, (Kathryn Taylor, Kathleen Varn, Susan Cushman, Jonathan Haupt and Ruthie Landis!) we headed right up to Baltimore for the ABA (American Booksellers Association) MidWinter Institute. And again, WOW:
Imagine you're surrounded by thousands of books, drooling alongside booksellers from around the country, while publishers pitch you titles galore. Add in meeting several hero authors (as an example, shown above, me getting choked by Choke and Fight Club author Chuck Palahniuk and a kinder, gentler selfie w/ one of my other faves, Garth Stein, author of The Art of Racing in the Rain!)
It was an exhausting and exhilarating week and we're so excited about the books releasing this year; can't wait to share 'em with you. Whether you're into fiction or non-fiction, young adult or children's, there's plenty of wonderful books heading our way!
Up Next!
Today (Tuesday) – Main Street Reads Book Club will be discussing a local fan favorite – GRADLE BIRD! Everyone is welcome – come on out and enjoy some spirited discussion AND meet the author of this Southern Book Prize winning book!
Friday, January 31st – Storytime with Colleen Rackleff — come on out with the young'ns and hear some of the important new children's works we have in stock!
Saturday, February 1st marks the beginning of African American History Month. To commemorate and celebrate the contributions to our nation made by people of African descent, American historian Carter G. Woodson originally established "Black History Week" in 1926. For many years, the second week of February was set aside for this celebration to coincide with the birthdays of abolitionist/editor Frederick Douglass and Abraham Lincoln. In 1976, as part of the nation's bicentennial, the week was expanded to a month. Since then, U.S. presidents have proclaimed February as National African-American History Month.
To commemorate the month at Main Street Reads, all titles relating to African American culture and history will be on sale throughout the month of February.
Next Week
Thursday, February 6 – A special discussion and signing with Colleen Oakley will take place at the Summerville Library on Old Trolley Road at 6:30 pm. We'll be there with Colleen's books – stop by and say "hi!"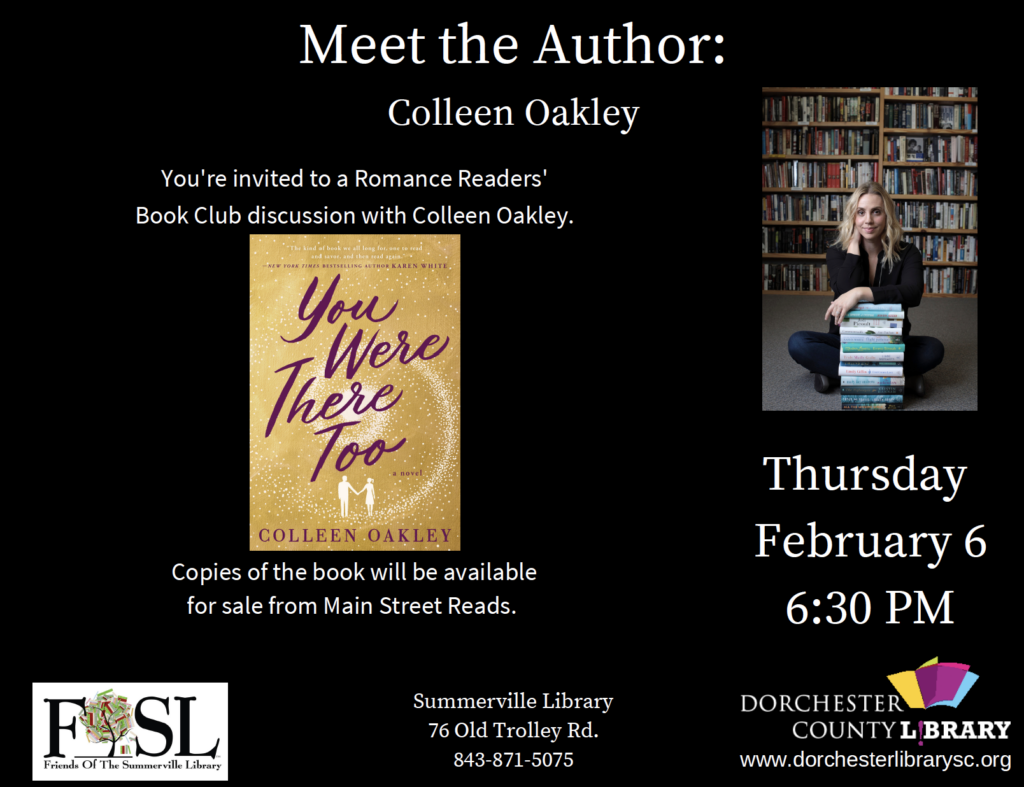 Saturday, February 8 – JB Biggs, following the release of a feature article in the Summerville Journal Scene on Wednesday, will be at Main Street Reads to sign his important work, Child of Wrath.
Learn more at our EVENTS page and plenty more authors and events to come in February – watch the events page and stay tuned for details!