Lots of virtual event fun this week so be sure to check out the lineup below as well as the new #ReadIndieForward initiative. But first, a bit of bookstore news!
Gold Star Sales & More Hours
It's official: We've run out of room on the front table and feature sale case for our 50% off book offerings. So, we're placing them all over the shelves in their appropriate genres. You'll know the sale books from their gold star stickers!
We're sticking to Mon-Sat hours for the next few weeks but we've updated those hours to 10-6 to give folks more time in the store. And we're continuing our Book and a Brownie promotion so don't forget to grab your free brownie when you grab a new read!
Bookshop: Our Online Shopping Option

A brief explanation of our online ordering: We use Bookshop as our online shopping platform, in order to offer you a wider selection of merchandise that can be delivered right to your door.
But a few things to note: First, our Bookshop online has millions of titles on offer; we only have room for thousands, so if you want to grab a book from the store, we may have to order it for you. Second, you pay shipping on Bookshop but discounts there do offset that. If you'd prefer to pick up your book here and we don't have it in stock, of course we'll order it in for you!
If you have a question about how to use Bookshop, don't hesitate to call us at 843-875-5171 or email mainstreetreads@gmail.com. For those already using our online shop, thank you! And we're having a blast building new curated book lists there for you – if you have an idea for one, let us know.
#ReadIndieForward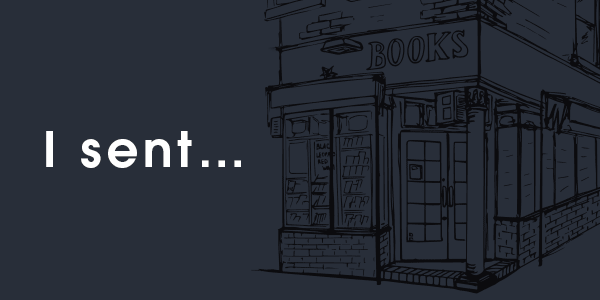 Shelf Awareness and Source Books have partnered with the American Booksellers Association for a new initiative, #ReadIndieForward. Want to play? Here's how it works:
What Is It?: A pay-it-forward movement supporting independent bookstores by gifting books to friends and family.
Who Can Play: Everybody! Booksellers. Bookstores. ABA. Shelf Awareness. Sourcebooks. Other publishers. Authors. Readers. Customers. Everyone can help spread the word to #ReadIndieForward.
When: The next 8-10 weeks. (As shipping times are delayed right now, start early!)
Step One: Buy a book and send it to a loved one.
Step Two: Post to social media with #ReadIndieForward, tagging @mainstreetreads and the person you're sending the book to.
Step Three: Encourage the person who receives the book to #ReadIndieForward, too.
Step Four: The person who receives the book posts on social media when they get the gift to say thank you. They can tag the sender and the indie bookstore.
#ReadIndieForward! Learn more and grab art at www.readindieforward.com
This Week's All-Star Reader Meet Writer Lineup!
You know the drill: We need your email to send you the password and link to each event (both for security reasons and because some booksellers do charge for events). If you haven't registered yet, send us a quick email to mainstreetreads@gmail.com so we can get the links and passwords to you. Click on each image below for more info: