Tonight marks our first live book club meeting since March. If you'd like to join us to chat about The Book Woman of Troublesome Creek, and its brilliant slice of historic America, we'll see you at 6:30!
Holiday Weekend Hours
We'll be open Friday, July 3rd until 4 p.m., and on Saturday until 3 p.m. as we know you'll all be preparing for those socially safe holiday gatherings in the evening. We'll be closed on Sunday, and will resume our normal hours on Monday. Plan your beach read book pickups accordingly.
We wish you all a safe and Happy Independence Day!
Mark Your Calendars For Next Week's Bestseller Book Events!
After a short break, Reader Meet Writer, SIBA's (Southern Independent Booksellers Alliance) virtual author tour program comes back stronger than ever in July! Events take place on Tuesday afternoons (start times between 3-5 PM EDT) and Thursdays at 7 PM EDT.
Wiley Cash, the Conroy Legacy Award recipient, award-winning author, and indie bookseller advocate, will host these amazing virtual events. We have a FANTASTIC slate of authors scheduled for the summer, presenting books in genres and on subjects near and dear to our hearts. Here's a sneak peek at the next few weeks' all-star lineup!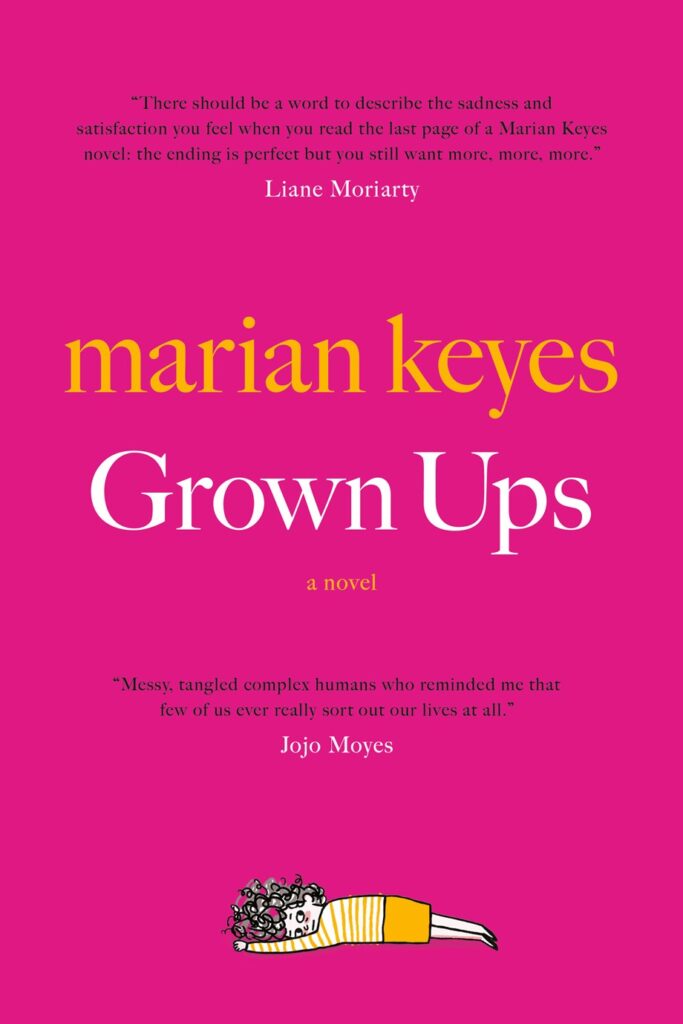 Tuesday, July 7 at 3 PM EDT: Marian Keyes will discuss Grown Ups , releasing June 30th (we'll have copies available in the store). Marian Keyes is one of the most successful Irish novelists of all time. Her books have been bestsellers around the world. Anybody Out There won the British Book Awards award for popular fiction and the inaugural Melissa Nathan Prize for Comedy Romance. This Charming Man won the Irish Book Award for popular fiction. Her novels, though laugh out loud funny, explore serious themes like addiction, domestic abuse, grief, and depression with compassion and hope.
Grown Ups tackles eating disorders, compulsive spending, infidelity, and more, in a narrative that moves quickly, is impossible to put down, and completely satisfies. Graham Norton praises Grown Ups, "So enjoyed this! Magnificently messy lives, brilliantly untangled. Funny, tender, and completely absorbing!." She's coming to us on Zoom from Ireland! Learn more at our EVENTS PAGE.
Thursday, July 9 at 7 PM EDT: Silas House will discuss Clay's Quilt, A Parchment of Leaves, and The Coal Tattoo. Silas is the New York Times bestselling author of six novels, one book of creative nonfiction, and three plays. His writing has appeared frequently in the New York Times and has been published in Time, Newsday, Garden & Gun, the Oxford American, and many other places. The three novels, which share a common setting and some characters, are companion novels. They may be read individually, in any order, but collectively, they form a rich tableau of life in rural mountain Kentucky in the last century. The Atlanta Journal-Constitution praises Silas House, "In sly and subtle ways, House skillfully beckons readers to dig deep into their own hearts and minds. Learn more at our EVENTS PAGE.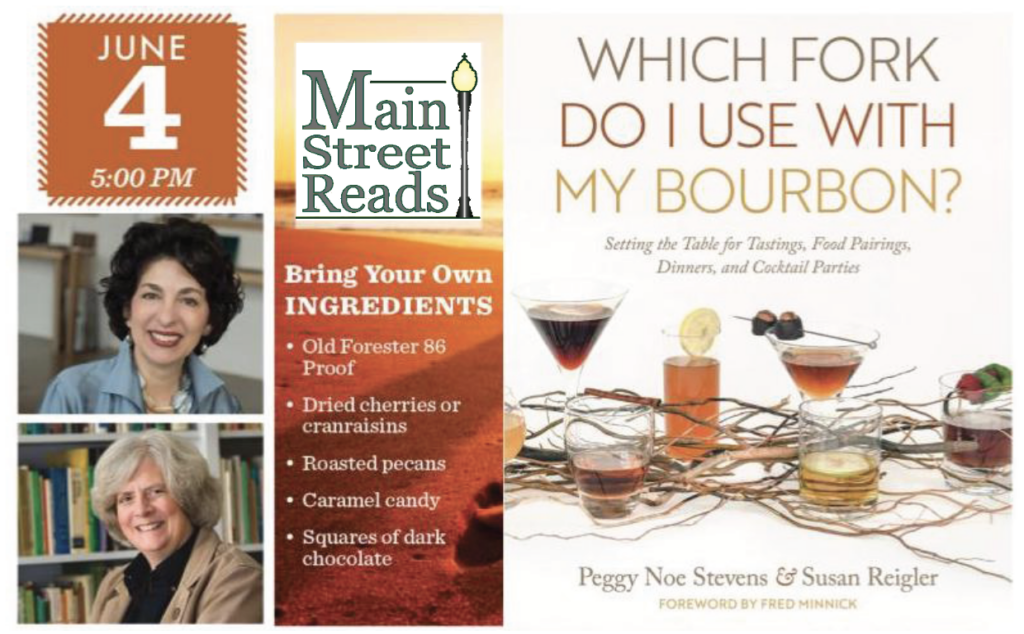 Tuesday, July 14 at 5 PM EDT: Peggy Noe Stevens and Susan Reigler present their work Which Fork Do I Use with My Bourbon? Join Peggy and Susan for a bourbon tasting and demonstration, and learn how to make an out-of-this-world Old Fashioned and a marvelous Mint Julep. Peggy Noe Stevens is founder of the Bourbon Women Association and a master bourbon taster. Susan Reigler is a former restaurant critic for the Louisville Courier-Journal and a current correspondent for Bourbon+ and American Whiskey magazines. Which Fork Do I Use with My Bourbon? offers a step-by-step guide to hosting a successful bourbon-tasting party—complete with recipes, photos, and tips for beginners and experienced aficionados alike. Learn more at our EVENTS PAGE.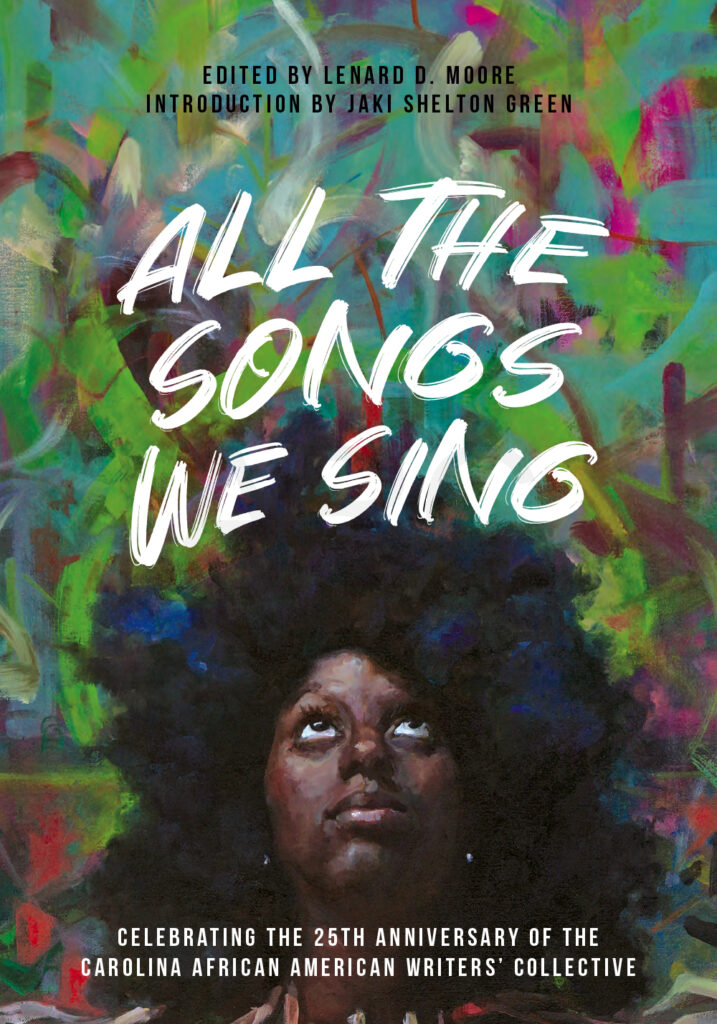 Thursday, July 16 at 7PM EDT: Lenard D. Moore and contributors to All the Songs We Sing: Celebrating the 25th Anniversary of Carolina African-American Writers' Collective. Lenard D. Moore, internationally-acclaimed poet, anthologist, and professor, and North Carolina Poet Laureate Jaki Shelton Green will discuss the collective, which has shaped the modern literary landscape of the Carolinas for the last twenty-five years. They will be joined by contributors who will read selections from poems, stories, and essays included in this collection. Contributors joining us include L. Teresa Church, Crystal Simone Smith, Bridgette A. Lacy, Grace Ocasio, Fred Joiner, Carole Boston Weatherford, Camille T. Dungy, Angela Belcher-Epps, and Gideon Young. This is going to be amazing-so moving and inspiring! Learn more at our EVENTS PAGE.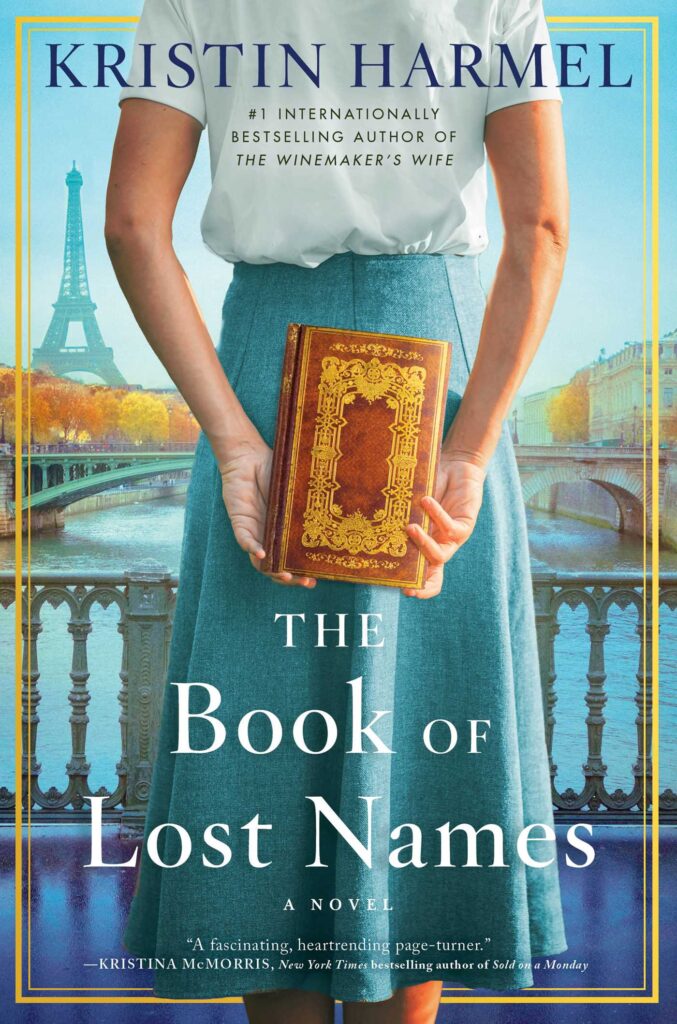 Tuesday, July, 21 at 5 PM EDT: Kristin Harmel will discuss The Book of Lost Names in conversation with New York Times bestselling author Kristina McMorris. Harmel, the best-selling author of The Room on Rue Amelie now offers the story of a young woman with a talent for forgery who helps hundreds of Jewish refugees flee France in WWII, encoding their true identities in an ancient book for safekeeping. Though she falls in love with a Resistance agent, they are cruelly separated by the war, and only the Book of Lost Names can reunite them.
Fiona Davis praises, "Not since "The Nightingale" have I finished a book and been so choked with emotion. Harmel …shines a brilliant light on those who had their identities erased and lives destroyed, on a country and its people torn apart, and young women like Eva, who risked their lives with everyday acts of epic heroism. Sweeping and magnificent." Learn more HERE!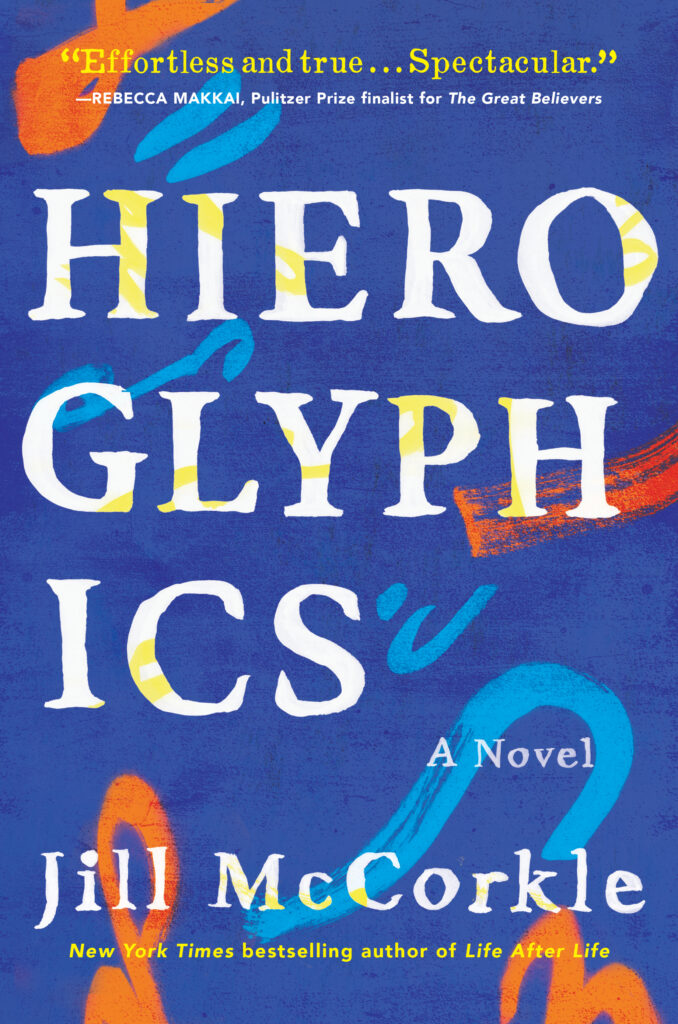 Thursday, July 23 at 7PM EDT: Jill McCorkle presents Hieroglyphics. Jill McCorkle's first two novels were released simultaneously when she was just out of college, and the New York Times called her "a born novelist." Since then, she has published six novels and four collections of short stories. Hieroglyphics is a mesmerizing novel about the burden of secrets carried across generations and the difficulty of ever really knowing the intentions and dreams and secrets of the people who raised you.
Damita Nocton, a bookseller at The Country Bookshop in Southern Pines, NC writes, "The brilliance of Jill McCorkle is that her novels read as if you are enjoying a marvelous cup of coffee and conversation with a very dear friend. Hieroglyphics is about memories and remembering, loss of love and loved ones, preserving the past and what remains after we are gone. Jill McCorkle writes with poignancy and wry honesty. This is the work of a master at the top of her game. LEARN MORE HERE!
Local Health Update – Let's Stay Safe!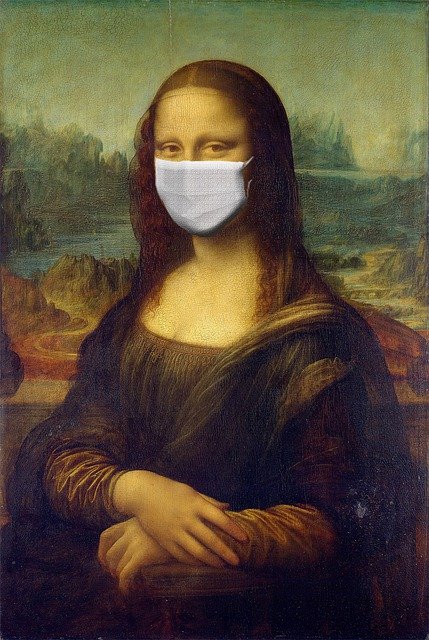 Masks are now mandated in Summerville until July 9th, at which time the city council may vote to extend the order. According to DHEC: "The virus is rapidly spreading across the state, with some of the largest increases in our coastal communities," said Dr. Joan Duwve, DHEC Public Health Director.…"If we all pledge to wear our face masks, stay six feet apart, and wash our hands often, together we will reduce the spread of COVID-19 and save lives. That's how we 'Stay SC Strong.'" 
While shopping, residents should wear a mask or cloth face covering, stay six feet away from others and immediately clean their hands with sanitizer or soap and water after arriving home. Individuals who are ill should stay home. For the latest COVID-19 updates, visit www.scdhec.gov/COVID19.
Free Little Book of Germs Download: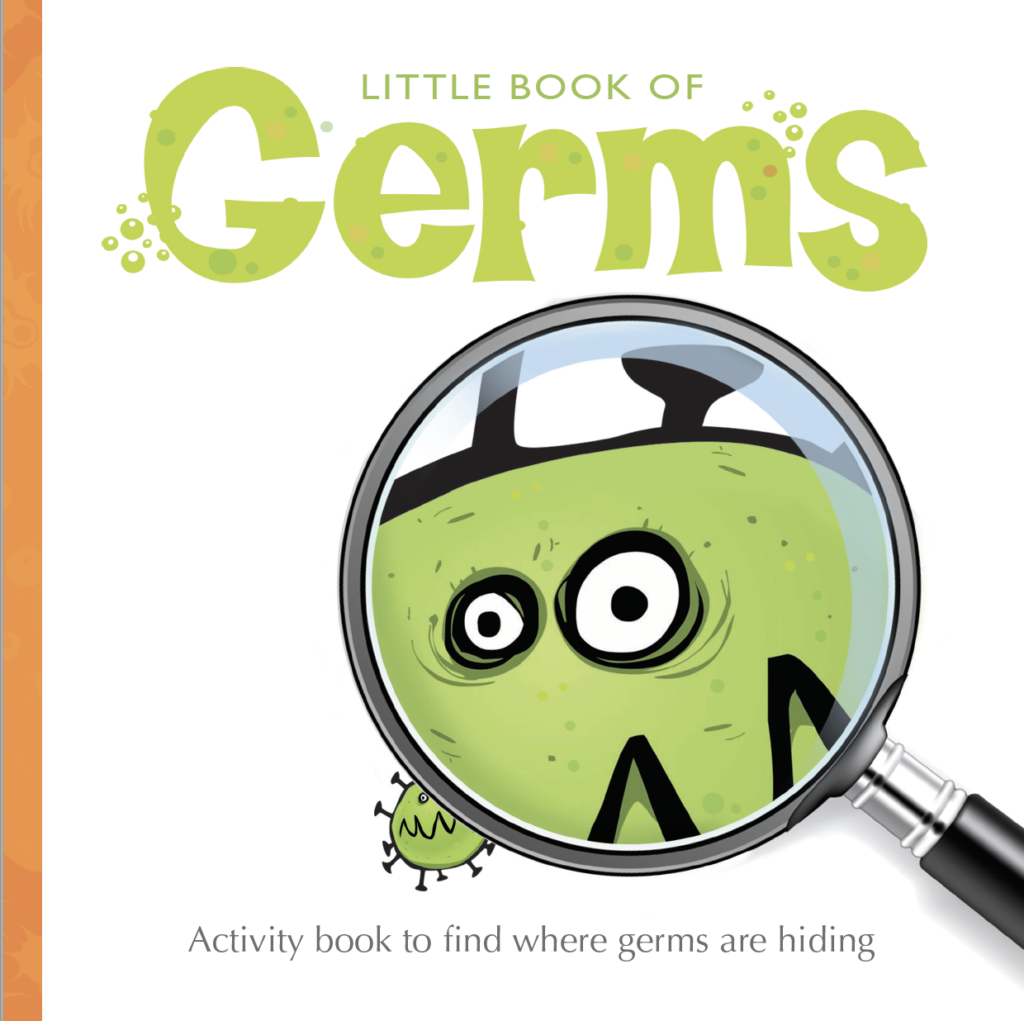 CLICK HERE to download the Little Book of Germs! A wonderful and useful children's book: We also have a limited number of printed copies at the store – come by and pick one up for your child!