Before we get to upcoming events, let's take a moment to say thanks for a great week of books under the roof at Main Street Reads. Between writers group, book clubs, virtual events and story time, we've had the chance to (safely) see lots of readers this week and enjoy what we've all been missing… COMMUNITY.
Special thanks to Kathleen Varn, author of Gardenia Duty, for doing her national Facebook Live on Pulpwood Academy live from Main Street Reads Thursday night. A great time was had by all!
And now… a look at what's coming up this week!
SUNDAY: Last Day to Enter Summer Escape Giveaway!
Local Summerville businesses have teamed up to offer an amazing giveaway valued at over $1000!!! Today, July 26th, is the last day you can enter. How do you enter?
1. Go to: https://kingsumo.com/g/rs7hs8/summerville-summer-escape-giveaway.
2. Like the participating businesses.
3. Comment with 2 friends you'd share your winnings with.
Prizes: Visit https://www.facebook.com/events/600943330855857/ for the full list of prizes (or view it on our Thursday post), and express your gratitude to all the S'ville businesses trying to make your summer great!
MONDAY: Main Street Writes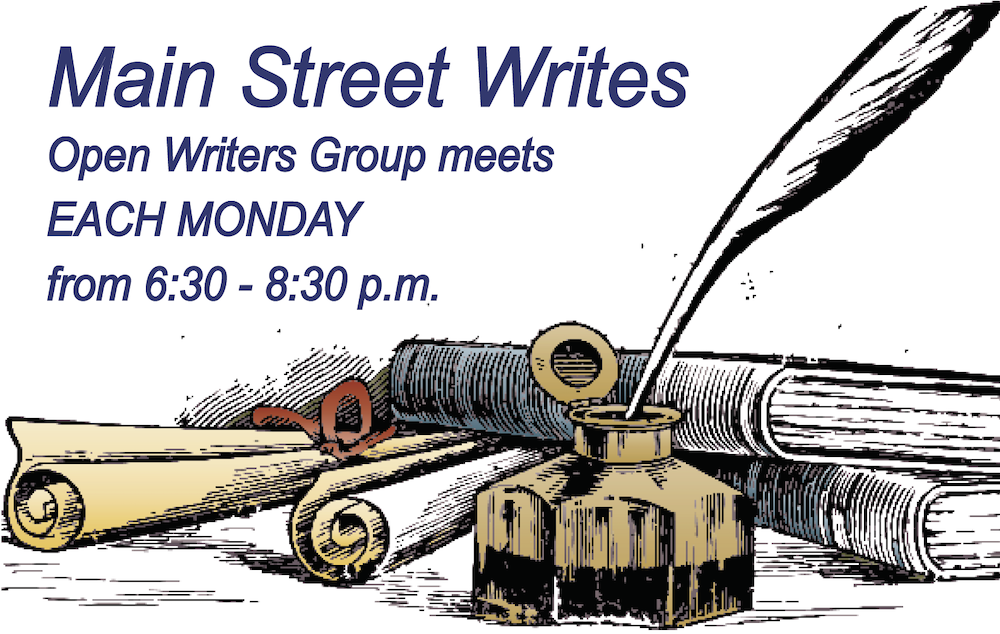 Our group is back to growing each week, with a combination of in-person participants and bringing the rest of you in via Zoom. Let us know at mainstreetreads@gmail.com if you're attending LIVE or online and we'll get you a confirming link and password by noon on Monday so you can join us! LEARN MORE HERE
TUESDAY: Reader Meet Writer – WASTELAND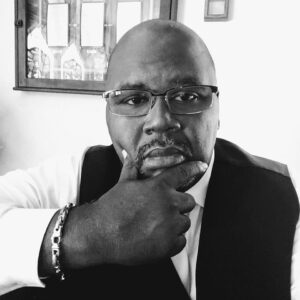 Join us Tuesday at 5 p.m. via Zoom for a fascinating virtual talk with Shawn A. Cosby from Southeastern Virginia. The book we'll be discussing is Blacktop Wasteland (Flatiron Books.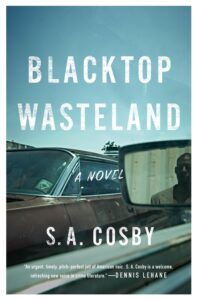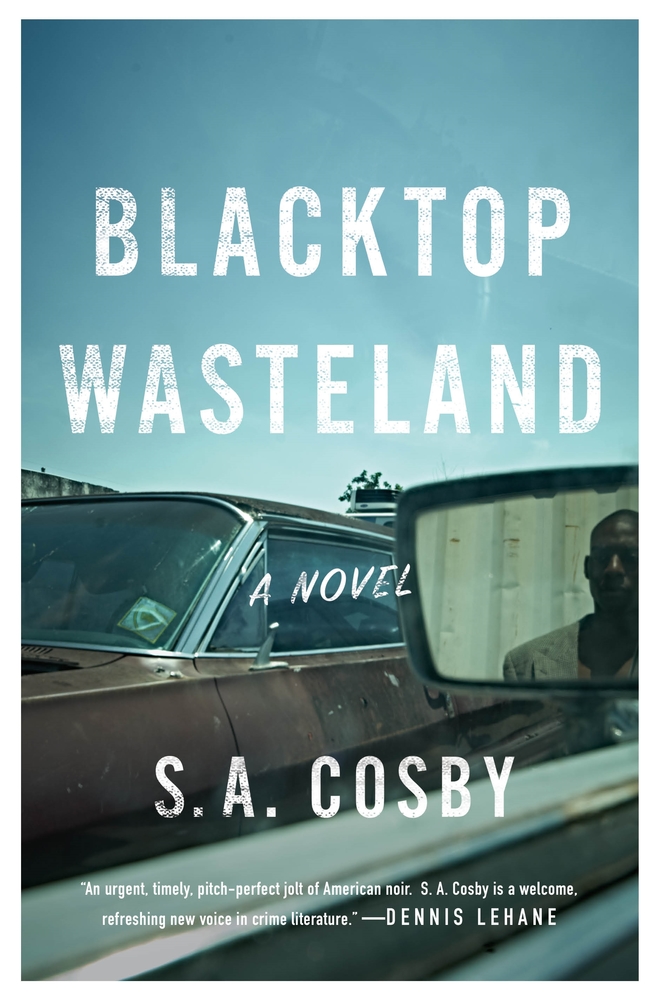 "The gritty, brutal narrative is complemented by the author's sublime use of sensory description and regional imagery. In addition, the epic, jaw-dropping chase sequences that figure prominently are reason alone to read this pedal-to-the-metal but profoundly sorrowful novel. Cosby is definitely a writer to watch.
–Publishers Weekly
Learn more about the event HERE and please remember to email us at mainstreetreads@gmail.com so we can send you the link and password to attend!
Story Time Wednesday Morning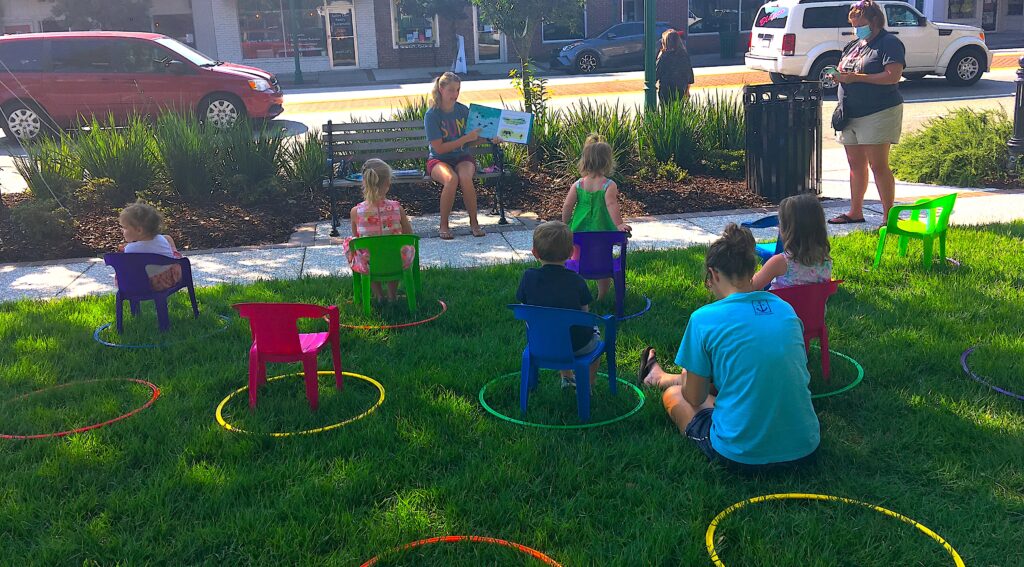 Join us WEDNESDAY morning at 9:30 a.m. for "Stories on the Square, our outdoor storytime adventures with reading by Colleen Rackleff – kids of all ages welcome! Free chilled juice boxes and fruit snacks served and student discounts to ALL attendees who visit the store after! LEARN MORE HERE
THURSDAY: Reader Meet Writer – The Secrets We Kept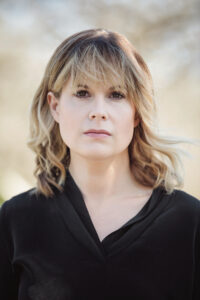 Wrapping up July will be a special talk with Lara Prescott about the new hit release of The Secrets We Kept, a Reese Witherspoon Book Club Pick! The event takes place via Zoom at 7 p.m. July 30th. Lara Prescott won the 2016 Crazyhorse Fiction Prize for the first chapter of The Secrets We Kept. She lives in Austin, Texas.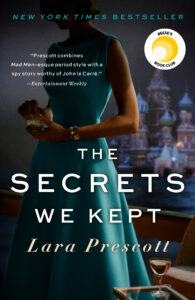 The Secrets We Kept is a thrilling tale of secretaries turned spies, of love and duty, and of sacrifice–inspired by the real-life CIA plot to infiltrate the hearts and minds of Soviet Russia with the greatest love story of the twentieth century: Doctor Zhivago.
Read more about this upcoming event HERE and email us at mainstreetreads@gmail.com for your confirming link and password to attend!
We'll be back on Thursday to announce all new events, book club picks and more for the month of August!