Events coming up this weekend and next are below, and we can't wait for you to join us! But, before you do, a few announcements to keep you up to speed:
Coronavirus Precautions
State health officials say at this time, while no cases have been reported in our fair town, precautions are recommended to maintain daily routines of protecting against illness by practicing good hygiene, washing your hands, covering your cough.
Individuals with signs of illness are asked to take seriously the recommendation to stay home and not attend public gatherings.
Here at Main Street Reads, we're diligently cleaning, dusting and disinfecting daily. We have Kleenex and bottles of hand sanitizer placed in the front of the store for your convenience. And, while we don't advertise a public restroom (so don't be overly impressed by the decor) we do encourage you to use the facilities as needed, including to wash your hands.
We will continue to closely monitor the situation and let you know immediately of any concerns or schedule changes for events.
Book Delivery to Your Doorstep!
If you're staying home and need a book sent directly to you, we have TWO ways you can do that:
Visit our Bookshop page HERE: https://bookshop.org/shop/mainstreetreads As you'll see from the illustration below, you can choose from one of our lists OR search for the book you want in the upper right-hand corner. Books will incur a delivery charge but are also discounted to help offset that.

If you don't want to order online, you can call us to place an order by phone. Again, we'll discount the book so shipping will be negligible. You can reach the store at 843-875-5171 and we'll place the order with you right over the phone and let you know when it will arrive!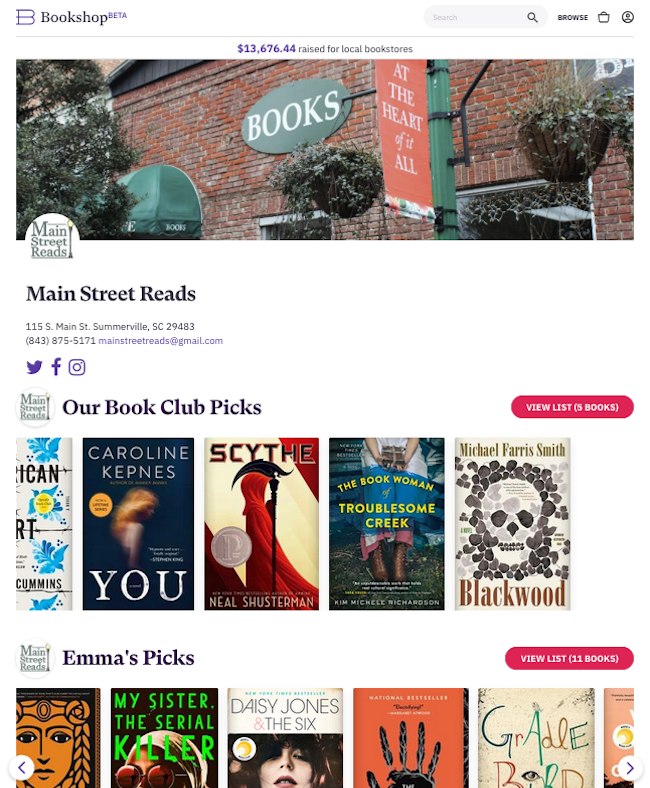 This Weekend!
On Saturday, Hanebrink Jewelers is sponsoring Summerville's Shamrocks on the Square. Hint – shamrocks will be hidden at Main Street Reads for a chance at prizes announced hourly (including a gift basket from US)! It's going to be a GREAT time on the square with plenty of food and entertainment.
At 1:00 that day, we'll be hosting four local poets for a unique session of readings, discussion, and signing. Join us!
Click on each image below for more info on the upcoming event – and we'll see you on Main Street…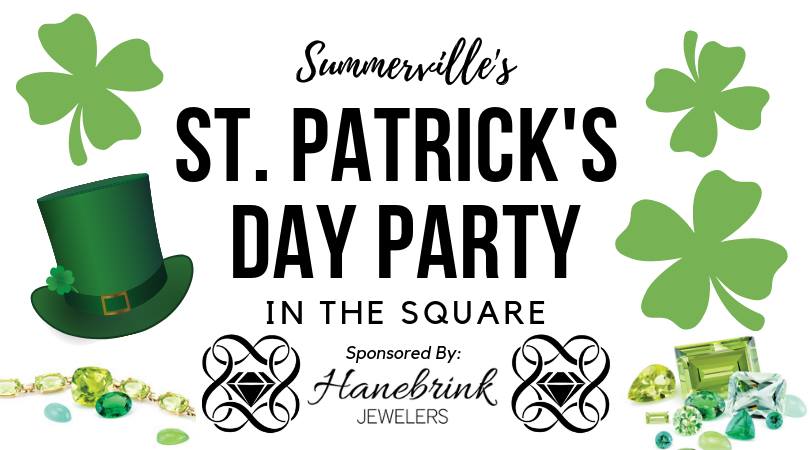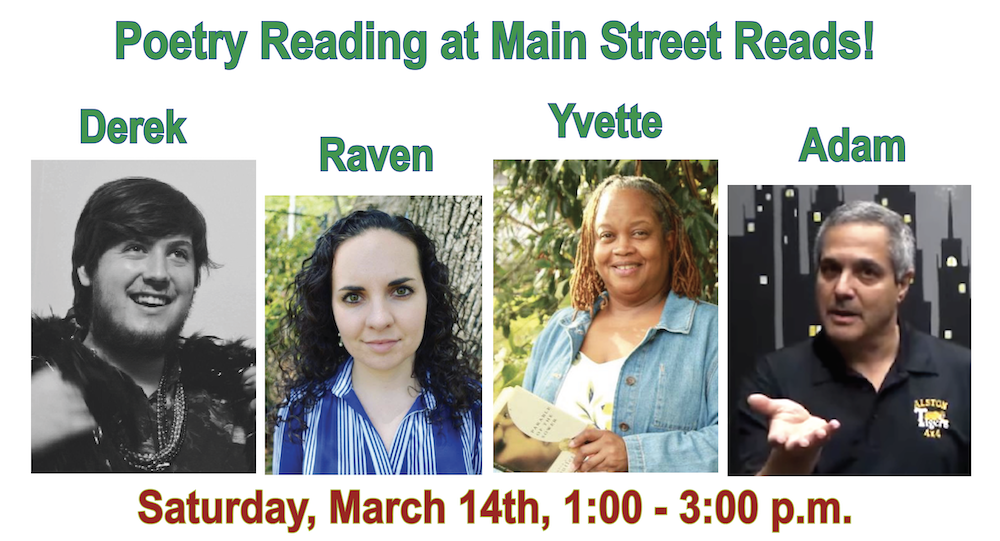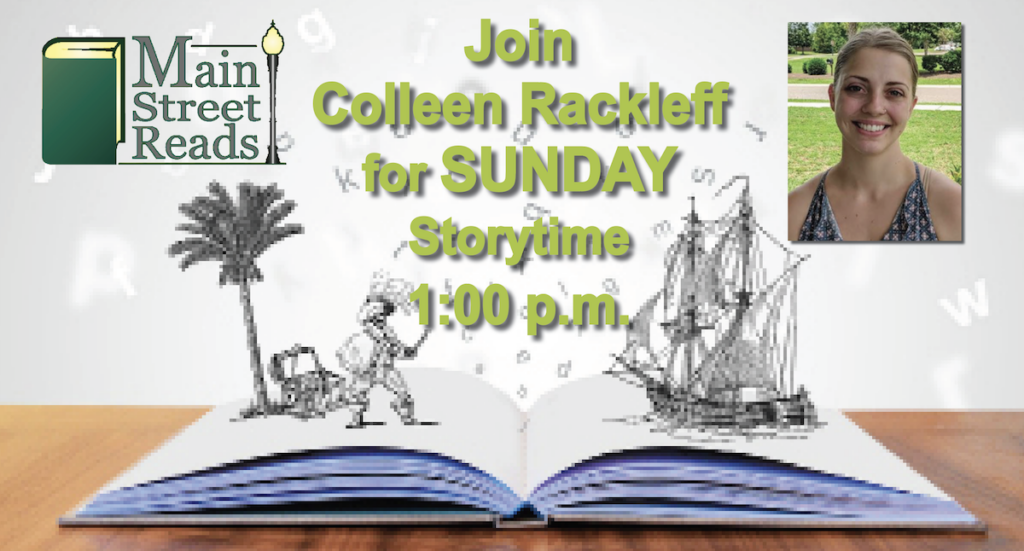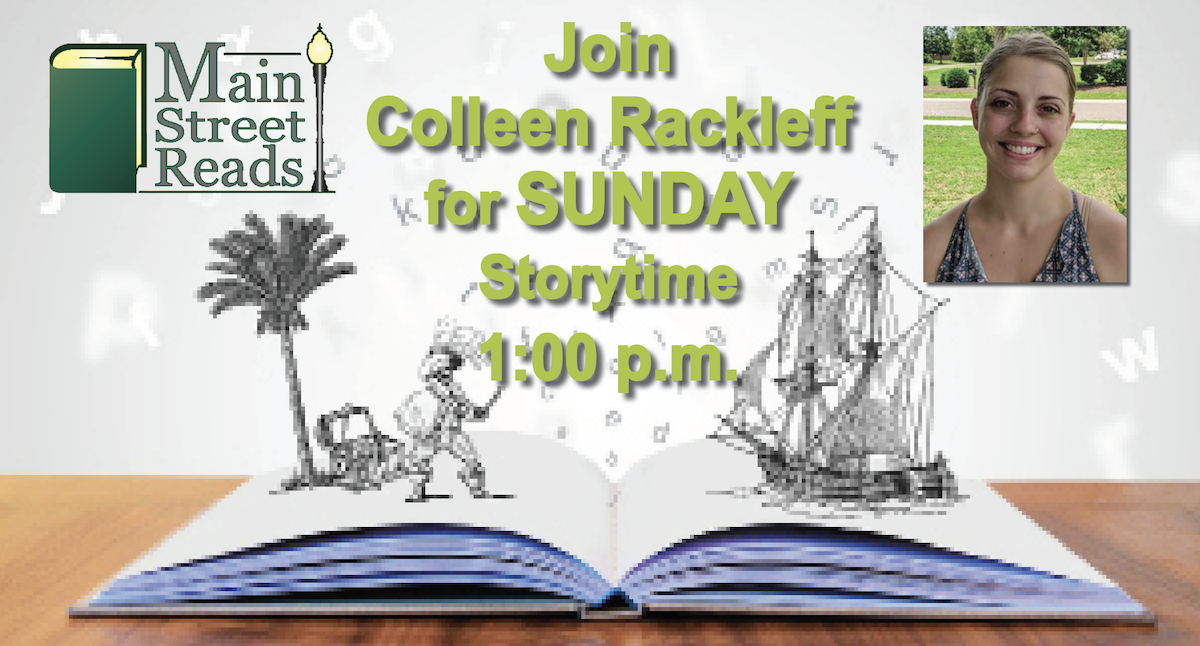 Sneak Peek: Marie Crow March 21st!
We'll have our full lineup of events for next week on Sunday, but click below for a sneak peek at who's coming next Saturday!