First, we hope you all had a wonderful Easter weekend. Sorry about the early closing on Good Friday – loss of power and internet had us close the doors at 3 and send staff to safety.
For those of you who joined us on Third Thursday, thank you! It was a great night to hear Michael Kaltofen strum the guitar and for readers to chat with the cheerful and energetic Ja'net Bishop. Shout out to Michael and Ja'net for making it such a wonderful part of Summerville's monthly downtown block party!
Murder, Mystery & Mayhem!
This week we have TWO special events! First up, Connecticut author Mary K. Savarese will be joining us on Thursday evening (5-7 p.m.) to launch her novel, Tigers Love Bubblebaths and Obsession Perfume (who knew!). You'll love this clever mystery/romance with a spiritual twist. Stop by for refreshments and to get your signed copy!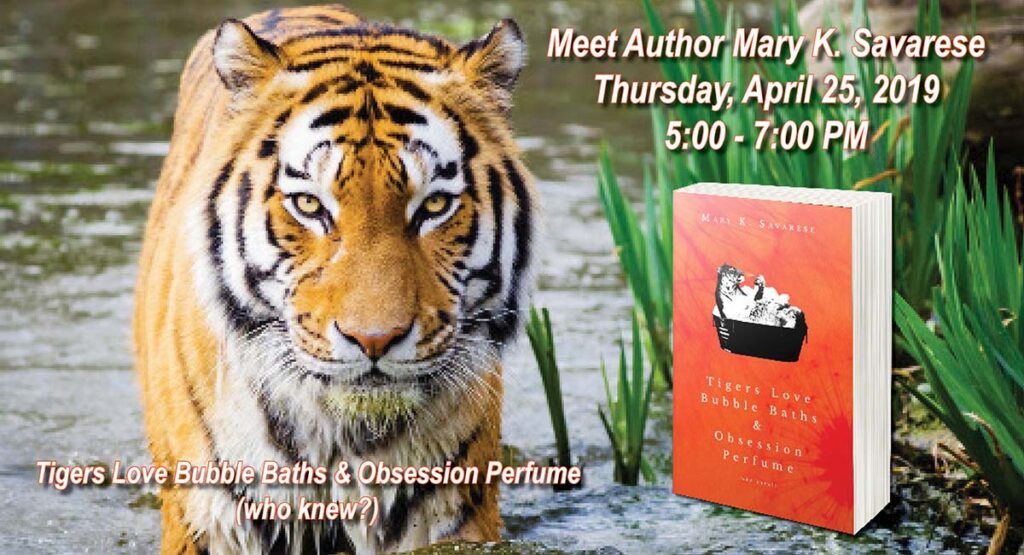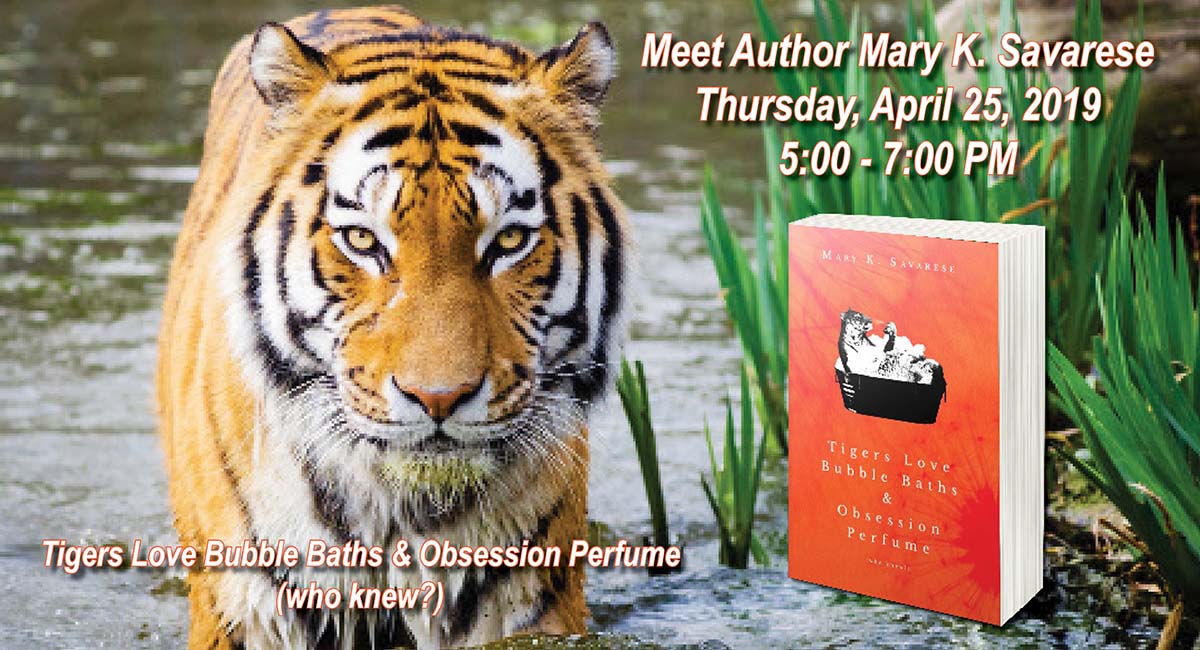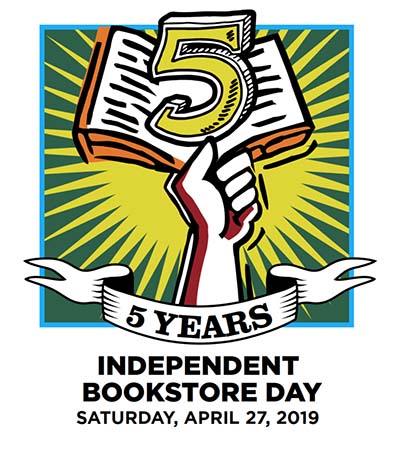 On Saturday, independent bookstores across the country will celebrate Independent Bookstore Day – a one-day national party that takes place at indie bookstores across the country on the last Saturday in April. As part of the celebration at your own Main Street Reads, we'll be hosting renowned mystery author C. Hope Clark!
Hope is known for writing award-winning mysteries steeped in South Carolina humidity and personalities. Having grown up in Summerville, and a Summerville High School grad, Hope now lives on Lake Murray in central SC and vacations on Edisto.
In addition to being a mystery author, Hope educates writers via speaking and counseling across the country. Her website FundsforWriters.com was chosen by Writer's Digest for its 101 Best Websites for Writers for the past 18 years. Her newsletter for writers reaches 35,000 readers each week.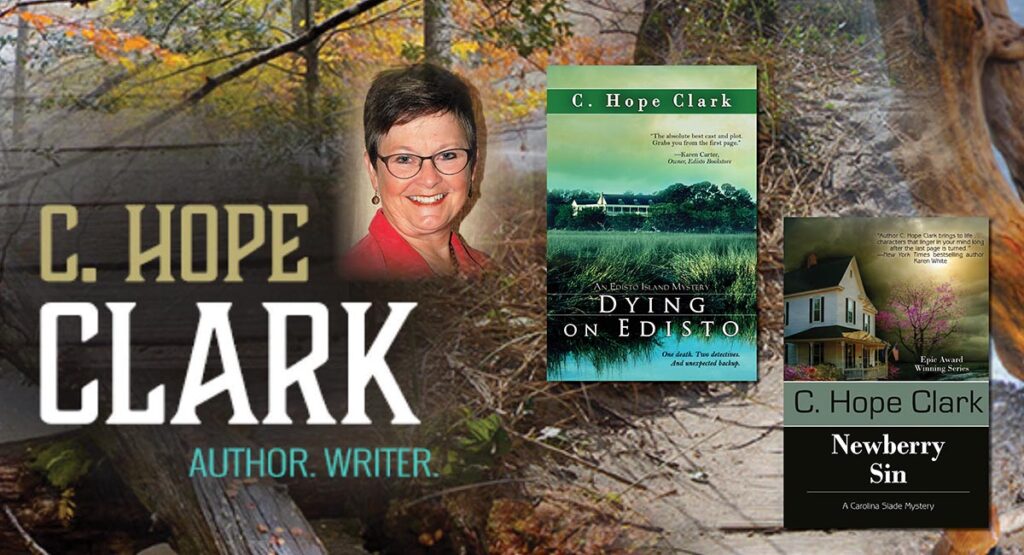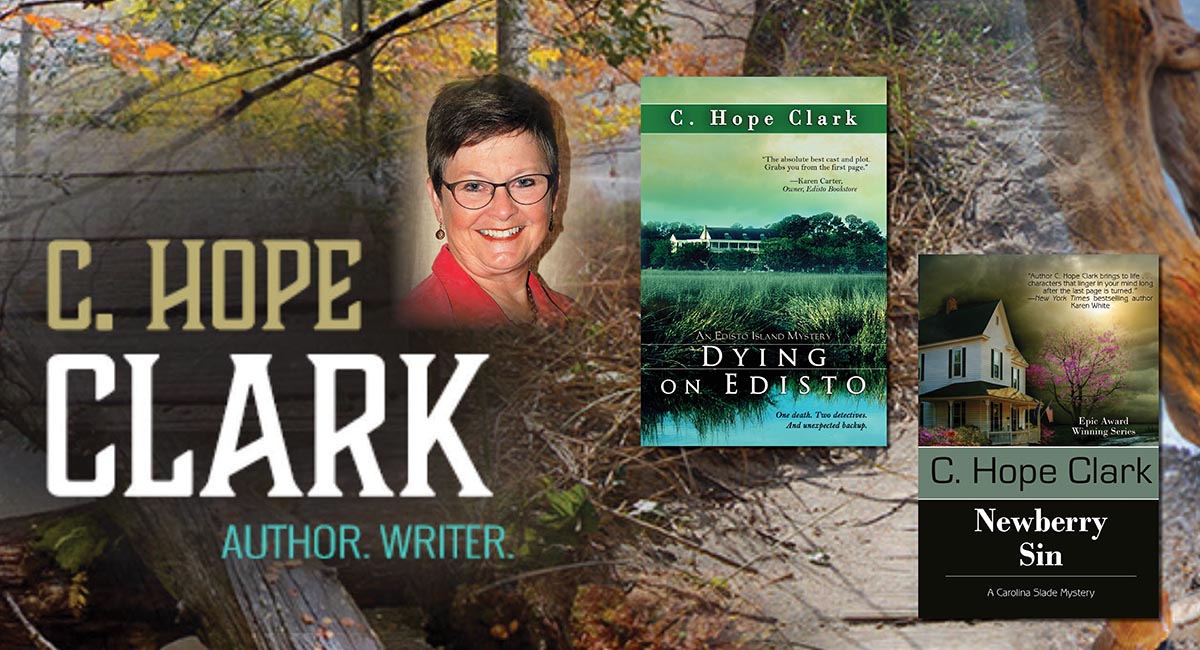 Check out our UPCOMING EVENTS page for these and other upcoming events at Main Street Reads and we look forward to seeing you all this week!