We're so excited for NYT best-selling children's book author Melinda Long to join us… but we have to wait until December 7th to make that happen! Our event with Melinda, scheduled for November 23rd, has been rescheduled following Melinda suffering a hip injury. Docs do NOT want her on any long trips just yet, and neither do we, so we've all revised our tour dates to make sure she can still be here before Christmas, but in better health. Our thoughts are with her as she continues to recuperate.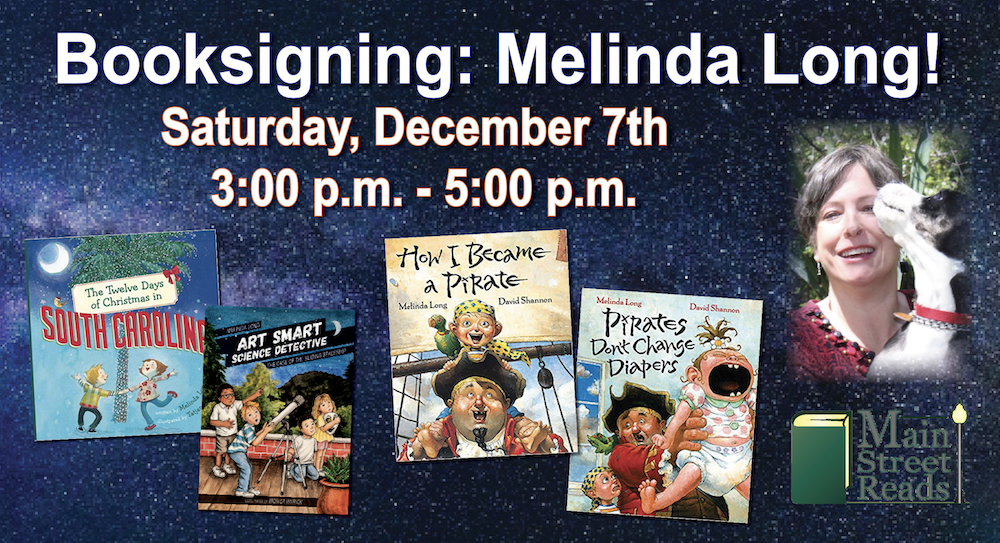 Third Thursday Tonight
See you here! We're celebrating local history and local artists tonight, with works on display from Summerville-Dorchester Museum "artists in residence." Come join us for the fun — we also got our hands on some of those elusive Porch Rocker Recollections… a perfect time to grab this perfect gift for your favorite Summerville-ian!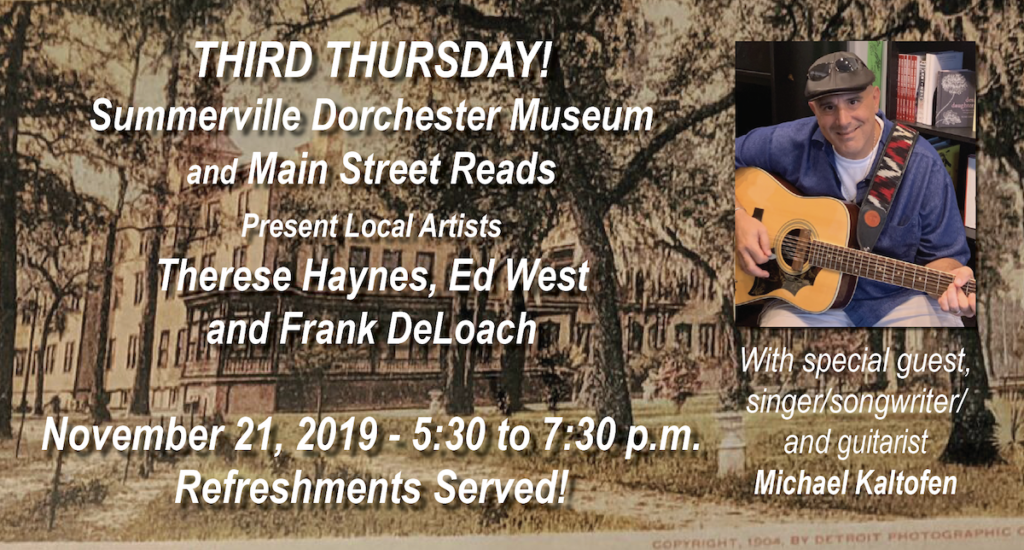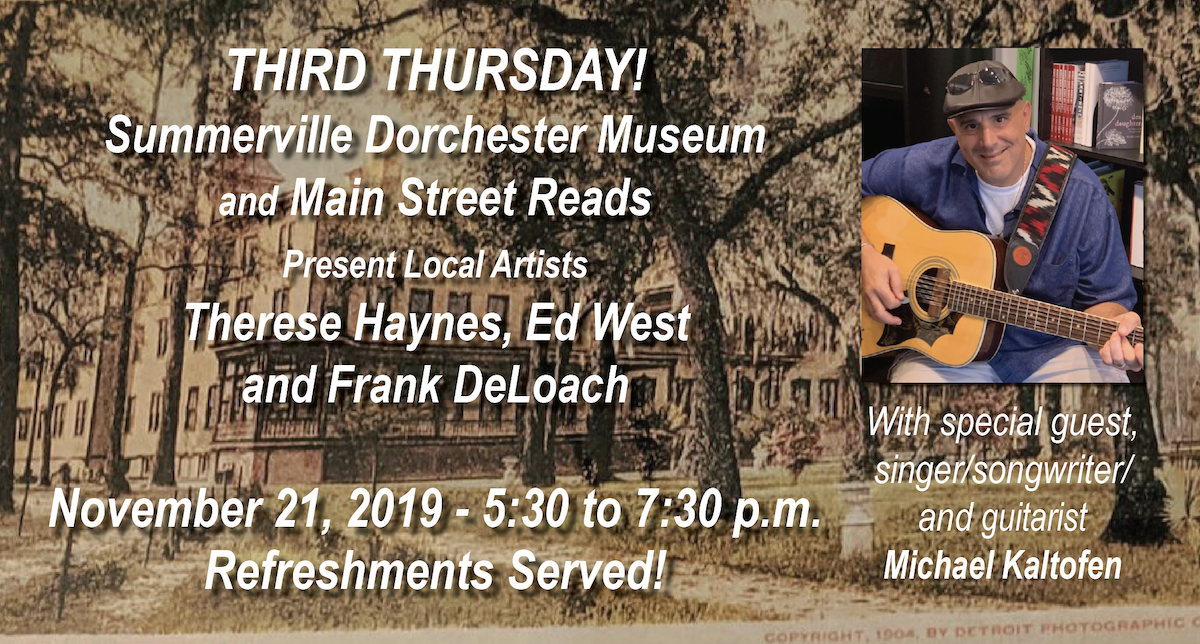 Black Friday is Book Friday!

Some call it Black Friday, but of course here at Main Street Reads November 29th, the day after Thanksgiving, will be Book Friday… We'll have some super specials and treats to get you in a festive mood, so do come join us!
Upcoming Community Dates to Keep in Mind: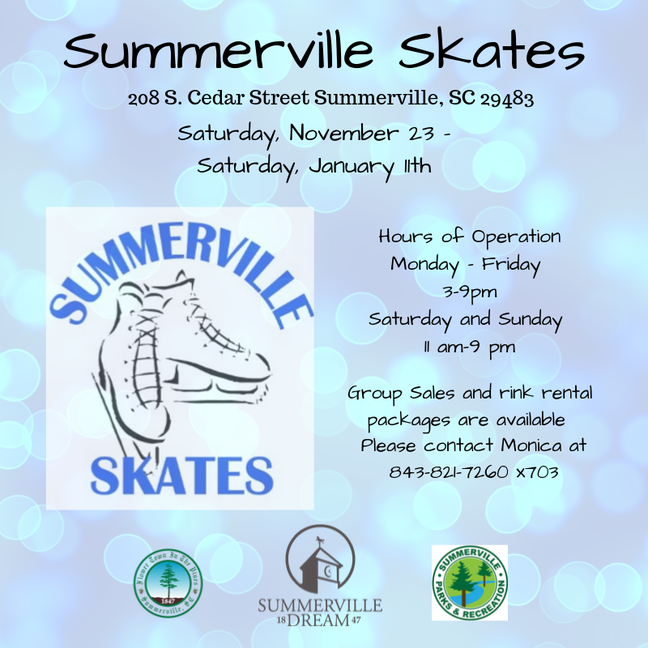 Skate Away November 23 – January 11: Summerville Skates is a temporary ice rink and is a Town investment that gives the Summerville community and guest the opportunity to experience something special throughout the winter holiday season. The rink is real ice and has over 300 pairs of rental skates available! Summerville Skates will offer us all a wonderful facility for family nights, skate with friends or celebrating a special occasion. Make your plans to skate November 23rd-January 11th!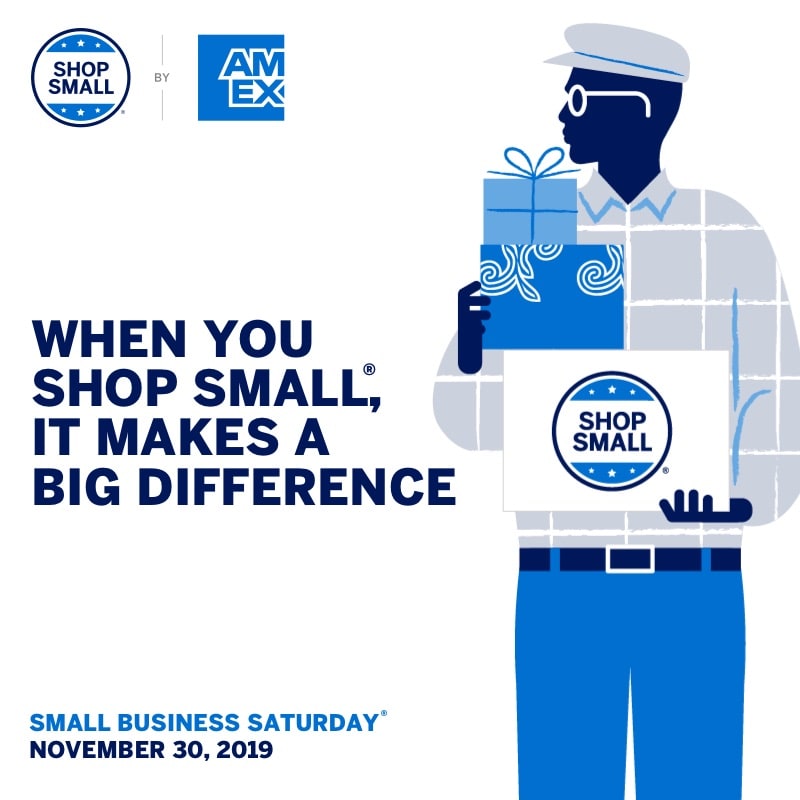 This Nov 30 is the 10th Small Business Saturday®, which means it's almost time to celebrate with your favorite small businesses — like (hint, hint) the one delivering you this news!
Save the date to Shop Small® with us because when you do, you make a big difference for our business and our community. Join us in making this Small Business Saturday one to remember!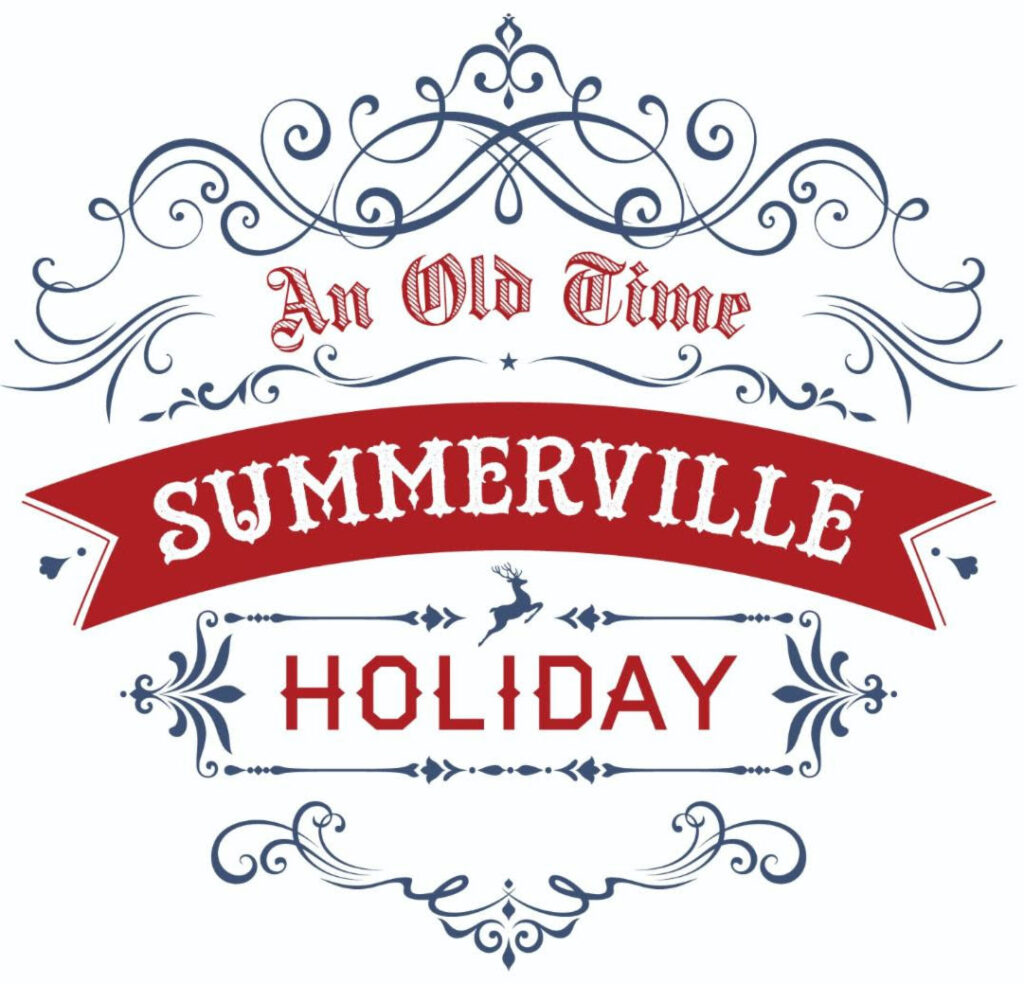 Tuesday-December 3rd, join us and others around the square for the Annual Christmas Tree Lighting AND Live Window Displays in several of the shops, including Main Street Reads! Here's the evening's lineup:
5:00-8:00 Live Windows
6:00-6:30 Pre-Program Music
6:30-6:55 Tree Lighting Program (approx 6:55 Tree Lights are turned on by countdown of the Mayor)
7:00-8:30 Santa will be at Bandstand for photos
As always, thank you for your continued support — we can't wait to celebrate with you!