Booksigning: Josie Olsvig Debuts Gullah Tears
November 7 @ 1:00 pm

-

3:00 pm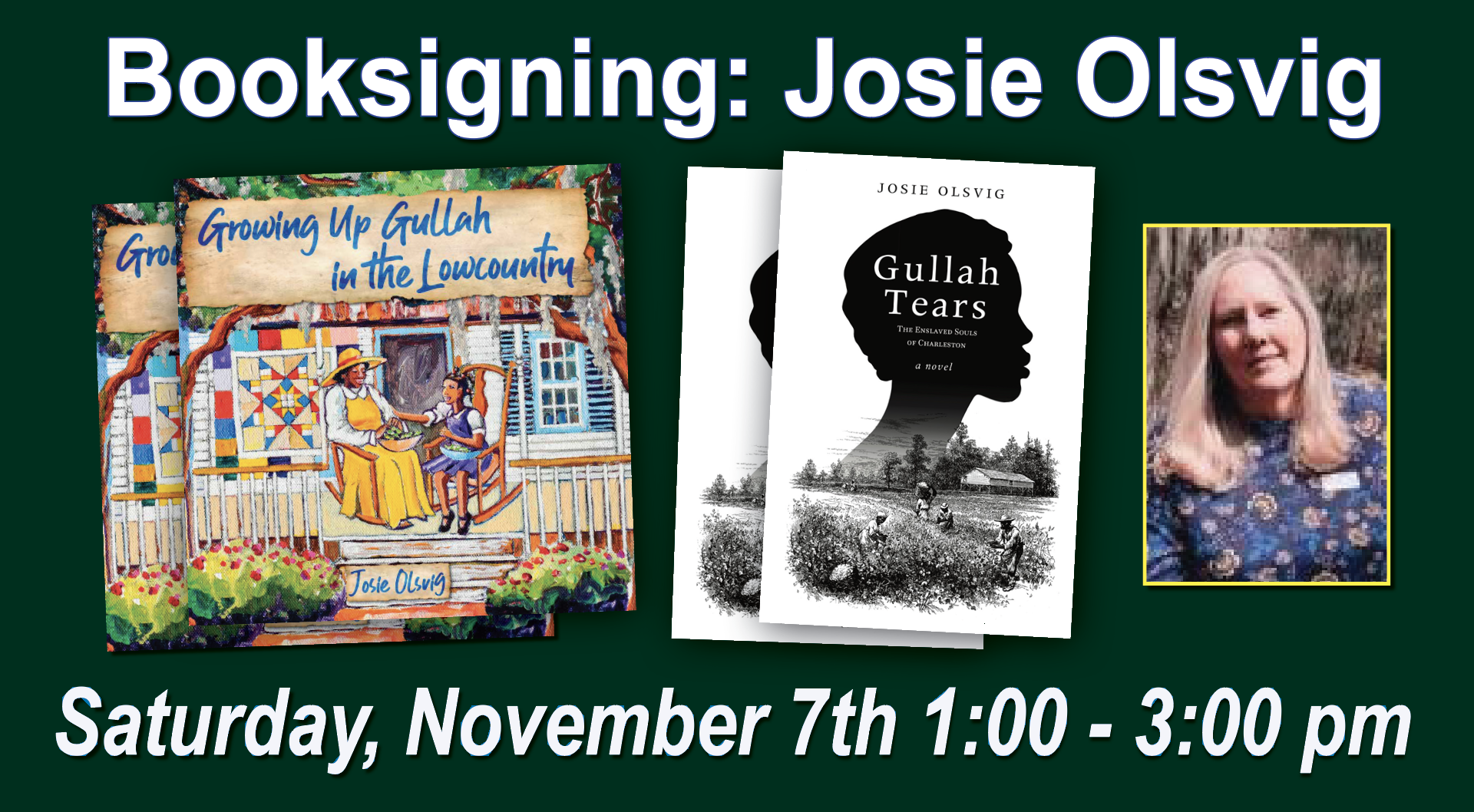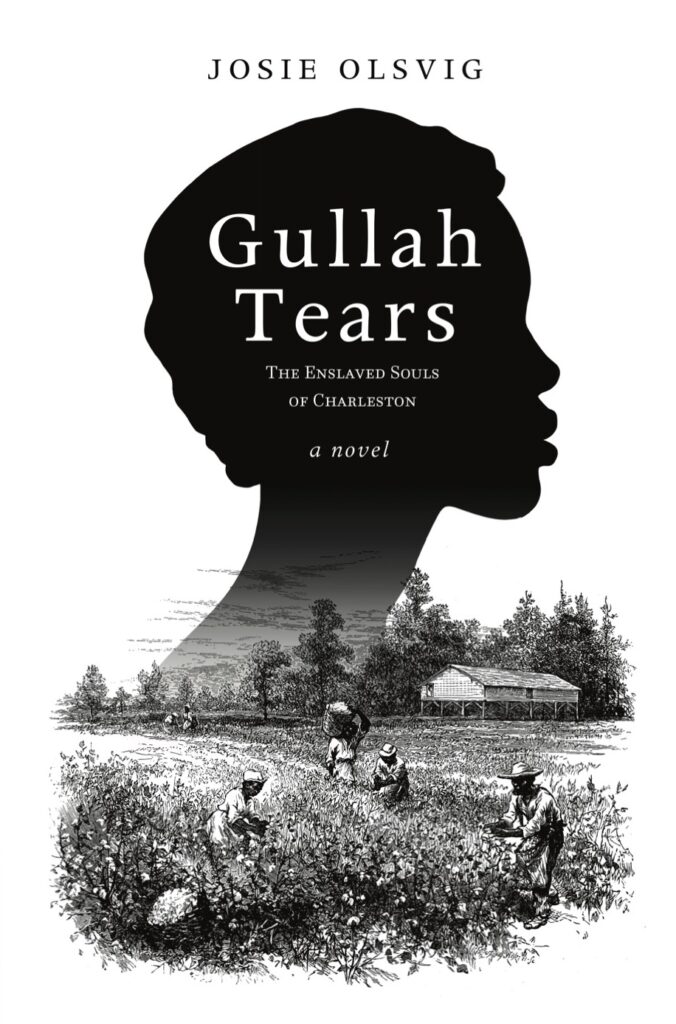 We invite you to join us Saturday afternoon, November 7th, to celebrate the debut of a lowcountry historical novel and book signing with the author, Josie Olsvig!
Gullah Tears: In the Deep South of antebellum Charleston, enslaved Gullah woman Hentie survives the day-to-day sufferings brought on by the white planter society that controls the institution of slavery. From Hentie's abduction and confinement on a slaver ship, we follow her journey of pain and despair as she begins her new life in a land that causes her much heartache and oppression. Her circumstances are buoyed by the warmth, love, and support of her fellow enslaved workers, who lift her up and encourage her to continue on.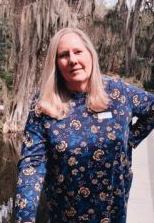 Josie Olsvig is a new Southern author who lives outside Charleston. A former attorney, Josie spent her career addressing child abuse, domestic violence, and sexual assault. Her call to service was spurred by growing up in poverty in the inner city, experiencing hardship, strife, and violence. Josie worked for nearly thirty years as a public servant and advocate. In the twilight of her career, Josie served on a statewide committee to combat human trafficking in her home state of Ohio.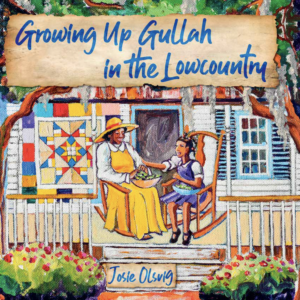 After moving to the South, she became deeply interested in the Gullah culture and race-based slavery. Leveraging her legal research skills, she interviewed Gullah slave descendants, conducted site visits, and researched archival records. Her first book, Growing Up Gullah in the Lowcountry, is a children's picture book about the Gullah culture, heirs' property, and the history of Charleston. Gullah Tears is Josie's debut historical fiction novel, the first in a series.