Poetry Booksigning: Blunt Tongue with Courtney Bates
August 10, 2019 @ 10:00 am

-

1:00 pm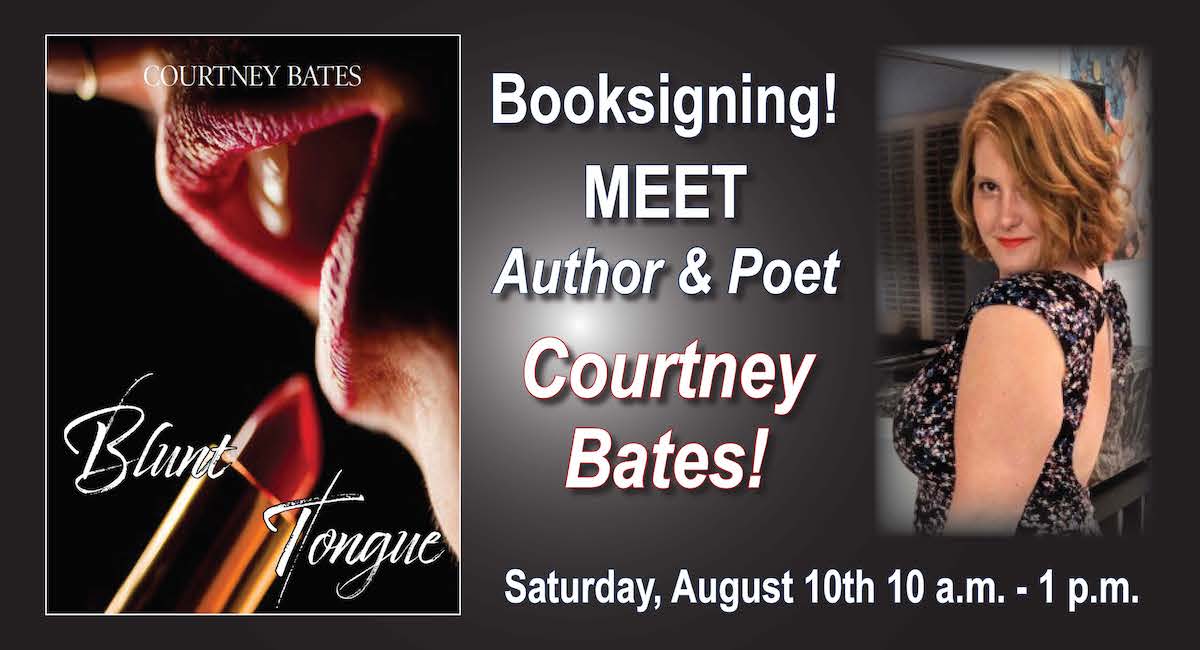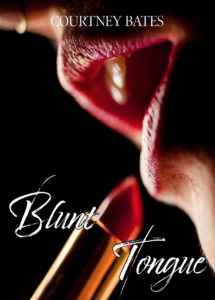 Join us on Saturday, August 10th when author and poet Courtney Bates will be at Main Street Reads signing her new release, Blunt Tongue! Refreshments will be served.
Blunt Tongue is a collection of poetry by Courtney Bates. Experiences in death, grief, sex, happiness, and misadventures in coping are all explored in this provocatively open series of poems. Courtney is no stranger to the arts world as an Executive Director for a live theatre company (The Flowertown Players!), an actor, director, and singer – she has filled her life with artistic endeavors.
Writing and publishing a book of poetry still seemed far from reach, but as this 30-year-old knows: life doesn't wait for you to jump on, you have to be an active participant in it. Having lost her parents at a young age and being married and divorced, Courtney has seen a lot, yet you will find humor and compassion in her writing that speaks to us all.
Accompanying Courtney's 30+ poems is stunning photography by Mauricio Arias and Raheel Gauba of Chrisman Studios. The soft female form is confronted with hard elements as a testament to the heroine nature of women. Together, the poems and photographs create a beautiful representation of the resilience and strength that all women possess.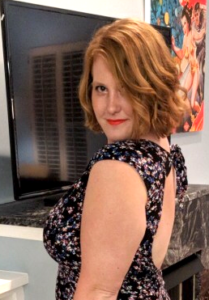 Courtney grew up in Charleston (James Island) with a passion for the arts at a young age, playing violin, singing, and performing in theatre. She received her BA in Arts Management from the College of Charleston in 2012. She was the previous Executive Director for Threshold Repertory Theatre in downtown Charleston and has been the current Executive Director with The Flowertown Players for two years. Her writing started with songs and poetry inspired by artists like Alanis Morrisette and Ani Difranco and has matured as she has over the last 15 years.
Aside from being a newly published author, Courtney is an actor, director, karaoke enthusiast, and cat mom.