Booksigning: Signe Pike with The Forgotten Kingdom!
December 6 @ 12:30 pm

-

2:30 pm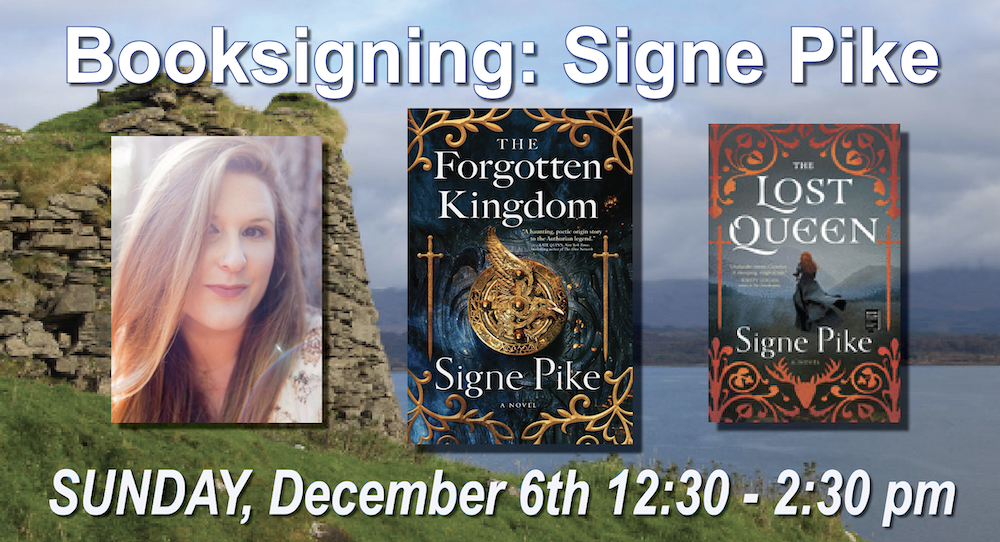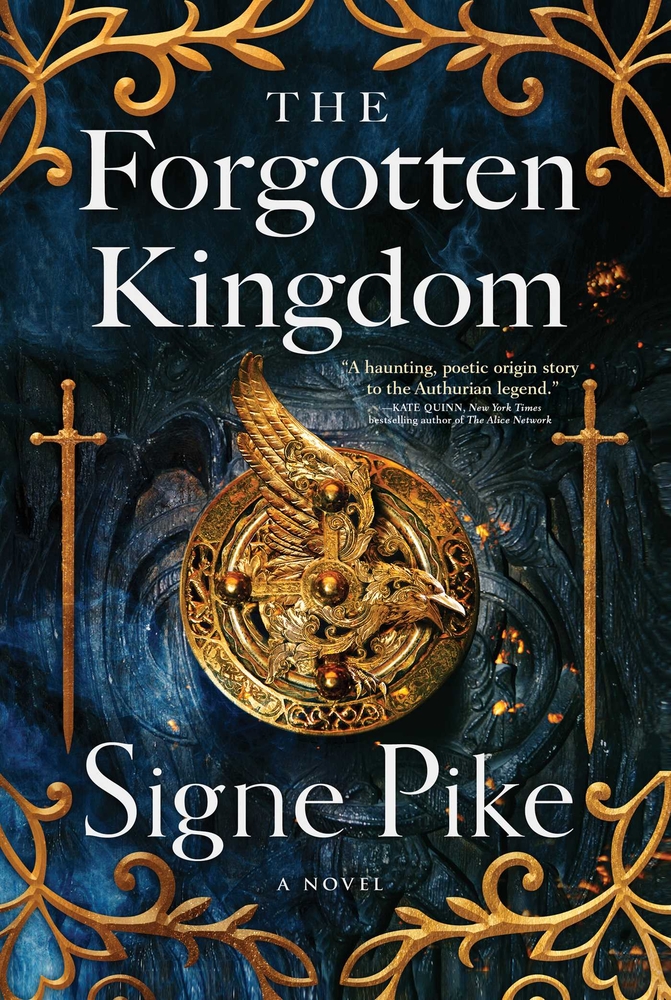 We super excited to have the amazing Signe Pike grace Main Street Reads on Sunday, December 6th for a special event and book signing. Her best-selling books have been making waves. The Forgotten Kingdom is the second in a trilogy; we'll also have the first in the trilogy, The Lost Queen, on hand to be personally signed.
Refreshments will be served, including a special brew of spiced cider to set the mood. Let us know if you plan to attend so we set aside the book(s) for you as this event is expected to sell out.
The Forgotten Kingdom: AD 573. Imprisoned in her chamber, Languoreth awaits news in torment. Her husband and son have ridden off to war against her brother, Lailoken. She doesn't yet know that her young daughter, Angharad, who was training with Lailoken to become a Wisdom Keeper, has been lost in the chaos. As one of the bloodiest battles of early medieval Scottish history abandons its survivors to the wilds of Scotland, Lailoken and his men must flee to exile in the mountains of the Lowlands, while nine year-old Angharad must summon all Lailoken has taught her to follow her own destiny through the mysterious, mystical land of the Picts.
In the aftermath of the battle, old political alliances unravel, opening the way for the ambitious adherents of the new religion: Christianity. Lailoken is half-mad with battle sickness, and Languoreth must hide her allegiance to the Old Way to survive her marriage to the next Christian king of Strathclyde. Worst yet, the new King of the Angles is bent on expanding his kingdom at any cost. Now the exiled Lailoken, with the help of a young warrior named Artur, may be the only man who can bring the warring factions together to defeat the encroaching Angles. But to do so, he must claim the role that will forever transform him. He must become the man known to history as "Myrddin."
"Intrigue, rivalry, and magic among the mists of old Britain–The Forgotten Kingdom is an enchantment of a read! (Kate Quinn, New York Times bestselling author).
Take a look at the book trailers below and learn more at https://www.signepike.com/.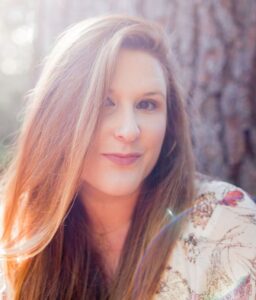 Signe Pike was born in Ithaca, NY, and graduated from Cornell University with her Bachelor of Science in Communication. She worked as an acquisitions editor at Random House and then Penguin, before leaving to write her first book, Faery Tale: One Woman's Search for Enchantment in a Modern World. Pike has spent the past ten years researching and writing about Celtic history, myth, folklore and tradition. Her love of history, the great outdoors, early medieval and ancient archeology, and her dedication to historical accuracy has made her social media feeds an informative delight to her readers.
Signe teaches seminars and workshops internationally on writing and publishing, as well as on folklore and tradition. Her writing has been published by Salon, Charleston City Paper, Book Riot and NPR.org.