Booksigning: Priscilla K. Garatti
December 1, 2019 @ 12:00 pm

-

2:00 pm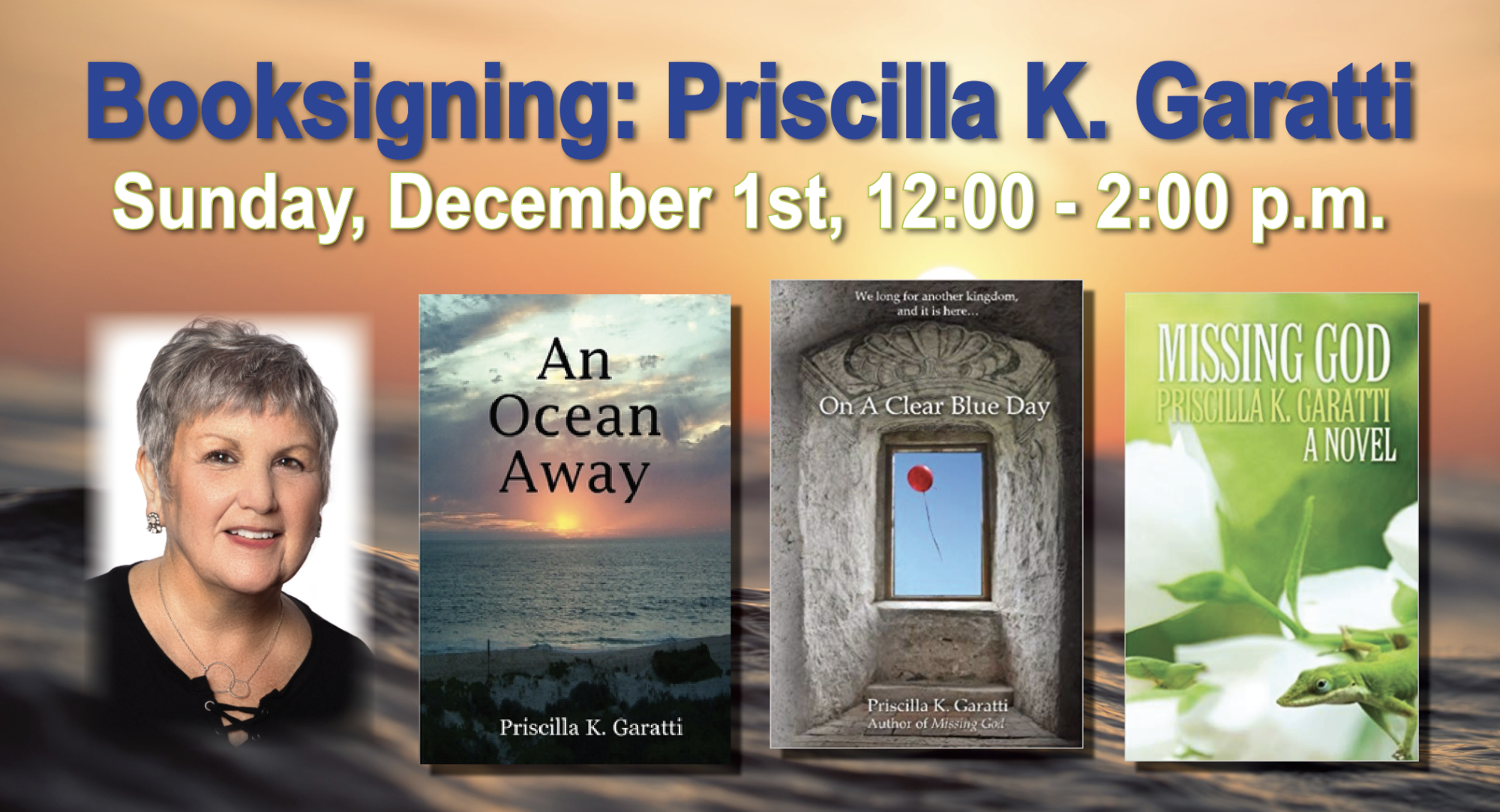 We have a special event planned for you to welcome December! On December 1st (also our singing bookseller Hannah Rose's birthday!) we'll be hosting Charleston author Priscilla K. Garatti!
Priscilla K. Garatti is the author of a collection of reflective essays, On A Clear Blue Day; a novel, Missing God; and a memoir, An Ocean Away.
An Ocean Away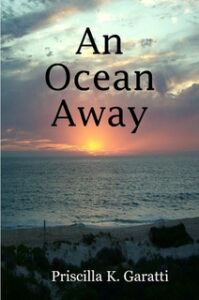 Two stories dramatically entwine through this memoir of a woman's journey to regain lost love and a lost self.
Thirty-five years ago, a teenage girl boards an ocean liner and meets the Italian boy who becomes the love of her life. Through a series of synchronous events she finds him again and must confront the painstaking choices it will take to love him again.
Missing God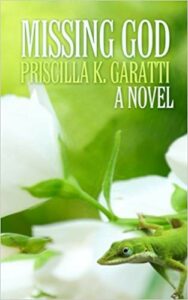 When Emily King finds herself jolted into early widowhood after her husband's heart attack, she cannot seem to find her bearings in a once predictable world. Desperate for any bit of consolation to soothe her raw heart, she seeks the solace of the Sea Islands that stretch out along the coastline of South Carolina.
During one her sojourns, she meets a winsome child named Ocean. The little boy and his mother enter Emily's life bearing gifts—warmth, laughter, gritty strength and the friendship of an African man named Cannon to whom Emily finds herself surprisingly drawn.
These four unlikely companions help each other navigate the treacherous terrain of grief, bound together even more tightly as they seek to rescue Ocean when he falls into dangerous hands.
On A Clear Blue Day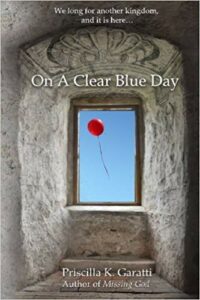 People often feel alone and isolated in our performance-based culture. They have a deep desire to be validated and accepted for who they are. To be loved—to know the love of a God who does not reject them.
With lyrical prose and a blend of lush images, Priscilla moves you through the seasons of the year taking on such topics as regret, vulnerability, loneliness, intimacy and imperfection. In each essay she weaves a divine thread through the quotidian.
Meet Priscilla
In 2018, Priscilla was selected as an emerging writer in South Carolina, with both fiction and non-fiction works appearing in anthologies compiled by Z Publishing. On A Clear Blue Day won an Enduring Light medal in the 2017 Illumination Book Awards. And In 2019, Z Publishing once again featured Priscilla as one of America's emerging authors in their literary fiction anthology for The Carolinas. Look for her latest book, The Light By Which We See in February 2020.  Priscilla currently resides with her Italian husband near a tidal creek in Charleston, South Carolina. Find her at priscillakgaratti.com and on Instagram and Twitter.