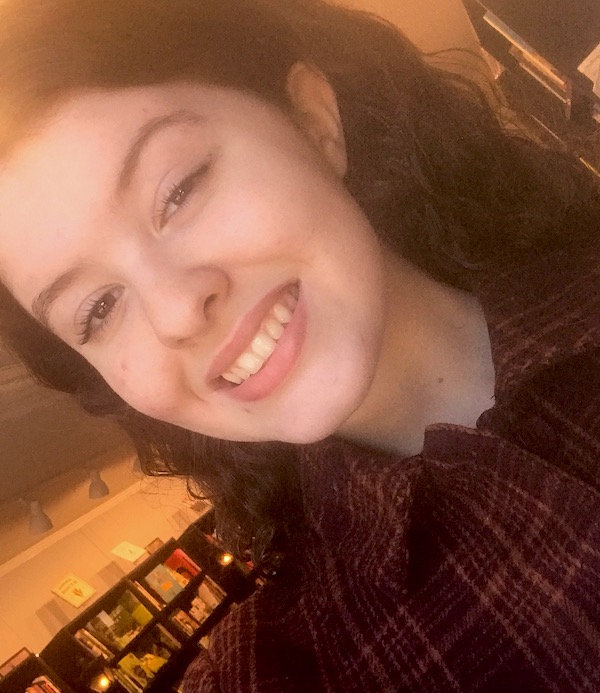 Meet Emma June Wood, a high school student with a focus on the medical field and an intense interest in all things reading. Her favorite authors include F. Scott Fitzgerald, Zora Neal Hurston, Leigh Bardugo and plenty more you'll see on this page. She loves every genre, and can typically be found near a stack of books…with snacks.
Memoir & Biography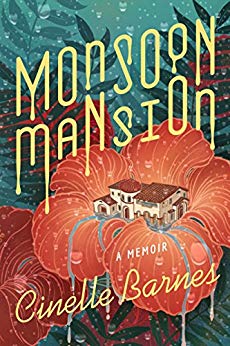 Monsoon Mansion was written by South Carolina local Cinelle Barnes on her experience growing up in the Philippines. It details every event in her life as an adolescent into her early teenage years with a dream-like quality and frank attitude. Whether it be dealing with her mother's abusive new husband, a chicken fighting ring, attending a prestigious private school or just general coming of age life experiences, Barnes has found a way to recount her story with beautiful prose.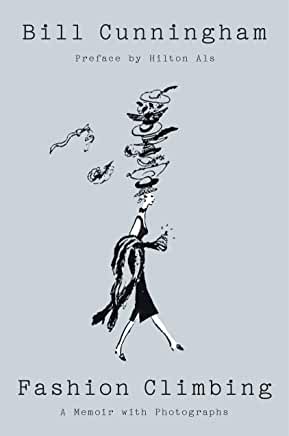 Published posthumously, Bill Cunningham has written a fascinating memoir about his life and time in fashion. For anyone interested in understanding the designers behind the prominent fashion houses of the mid to late 19th century, this is a good starting point. While intertwining his narrative with tidbits of style genius, the reader learns of his entire career as a milliner and eventual success as one of New York's most iconic fashion writers.
Adult Fiction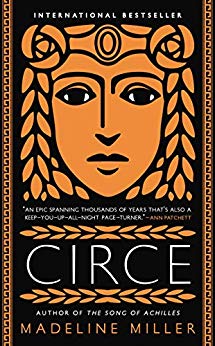 Madeline Miller's most recently released novel, titled Circe, takes place during the time of the Greek gods. Focused on a minor side character from Homer's The Odyssey this gorgeous novel gives us background on the infamous island witch. In the original text, Circe turns all of Odysseus' men into pigs until she and the king come to an agreement. In this reimagining, the life of Circe begins at her birth and concludes at her death. It is an enriching tale on both womanhood and finding your own power.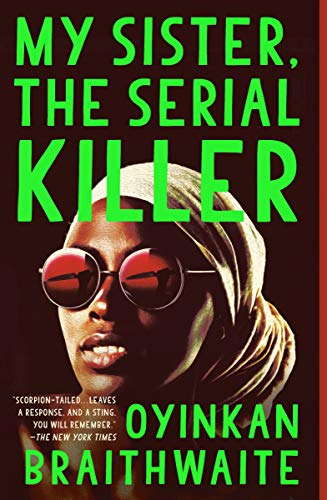 Set in Nigeria, this humorous-and murderous- novel follows two sisters at constant ends. Ayoola, the family beauty, has a nasty habit of killing her boyfriends. Korede, the eldest, tends to be stuck cleaning up her messes. The cycle continues up until Ayoola catches the eye of the only man Korede feels she may spare her time for. Chaos ensues. This is a darkly hilarious debut that studies the relationships between sisters, and questions if anything, including murder, could break that bond apart.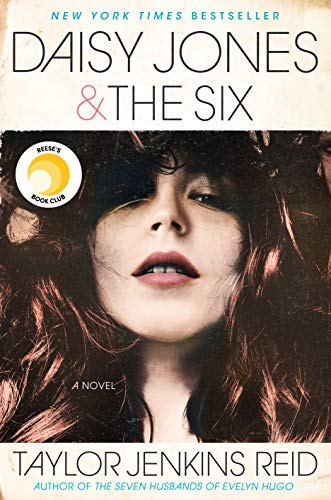 Perfect for fans of the gritty 70's music era and taking inspiration from the bands of the time, Daisy Jones and The Six was written to captivate. Daisy, the hardheaded, intimidatingly beautiful, wild child of Hollywood is persuaded to work on an album with the illustrious band The Six. Combining musical genius from the band and haunting vocals by Daisy, the group takes the world by storm. Despite their successes, the company separates after one shocking album, leaving more questions than answers. Taylor Jenkins Reid has managed to write a novel encompassing the dark thrills of California in the '70s, the struggles of marriage, and if what it takes to become a star is worth the trouble.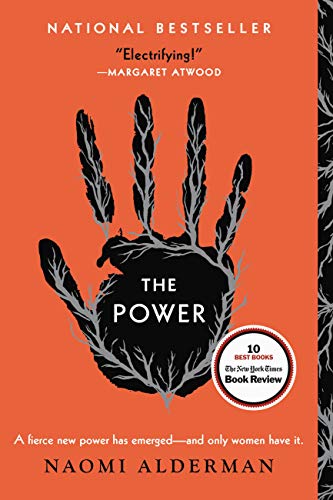 What if the roles were reversed? In this alternate reality with a similar strain as The Handmaid's Tale, The Power envisions a world where atrocities committed against women were instead executed against men. When a teenaged girl develops a skein across her collarbones, allowing her to conduct electricity within herself, she quickly awakens the ability within other women. All over the world, women begin to overthrow patriarchal governments and take the reins. It is an extreme shift of power that alters the course of history forever. For readers interested in gender studies or politics, this is definitely one to watch and demonstrates that despite physical differences, men and women aren't so polar after all.
Classics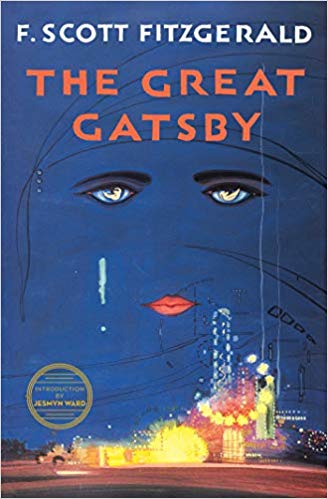 There is nothing more fitting for the turn of the new 2020 decade than Fitzgerald's The Great Gatsby. Introspective with clean writing, this is the kind of novel you read in school and truly enjoy. Our three main characters consist of Nick, the observer and narrator, Jay Gatsby, the obsessor and protagonist, and finally Daisy, the object of Gatsby's desire. The novel follows Nick's experience with Gatsby, failing to uncover who he truly is beneath all of the glamour. Studied in college classrooms and coveted as one of the greatest American novels, the gilded cage of Daisy and Gatsby's life has engaged society for almost a century. It reads as both an unnerving thriller and a bewitching look into the minds of complex figures…who we may resemble more than we would prefer to admit.
Their Eyes Were Watching God is a brilliantly poignant, earnest novel tracking a black woman's life in 1930's America. Spanning three husbands and a constant reiteration for the acceptance of change, Janie Crawford's life is one of both beauty and distress. This style of writing is unlike much of what is published today, rhythmic and soothing. If you're a tourist stopping in, this is one southern classic that is impossible to put down.
Young Adult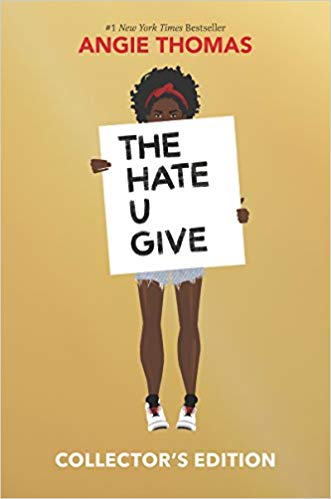 The Hate U Give is an emotionally charged, heartwrenching novel about what a teenage girl should do after she witnesses her childhood friend gunned down by police. Starr Carter has gotten good at balancing the two halves of her life: the preppy, majority-white private school she attends and the low-income neighborhood she comes from. As she is going home from a party with her friend Khalil, the two are pulled over and what should have been a simple traffic stop ends with him dead. It is now up to Starr whether she wants to risk her own life speaking out about what truly happened that night, or stay silent and let Khalil's death go unspoken. Author Angie Thomas explained her inspiration for the book originated after Trayvon Martin was shot and killed by police in 2012, and then Tamir Rice in 2014. Both boys were under the age of 18, Rice being 12 and Martin only 17. Both were also unarmed. Though this novel is fiction, its focus on a topic that has plagued America for years along with Thomas' gift for beautiful writing, it is sure to become a classic.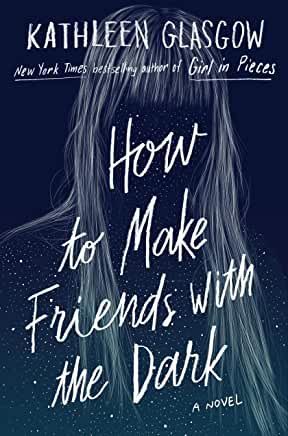 One moment, Tiger's mother is dropping her off at school. The next, Tiger's mother is gone. Struggling to understand why her mother died and unable to comprehend her own grief, she is then bounced around between foster care homes of varying decency with no real direction. Glasgow has written a beautiful novel detailing the loss of a parent, but also the eventual finding of someone Tiger had no idea existed. A great contemporary read with one of the strongest main characters I've ever read.
Children's Fiction & Classics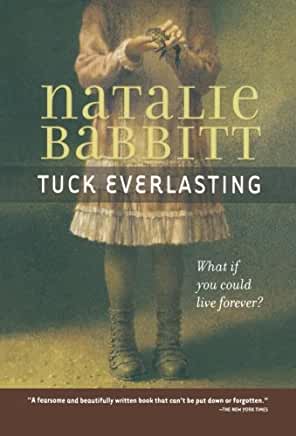 For those interested in the concept of eternal life, Tuck Everlasting is a stunning place to start. This compact story of about 140 pages uncovers the depths of greed and the strength of loyalty that is fantastic for a growing bookworm. Written from the perspective of a young girl and her encounter with a timeless family, the almost lyrical string of writing combined alongside never-ending imagination weaves a classic tale perfect for both adults and children alike. It is bittersweet to its core, with the taste of a youthful summer long years gone for those of us old enough to remember them.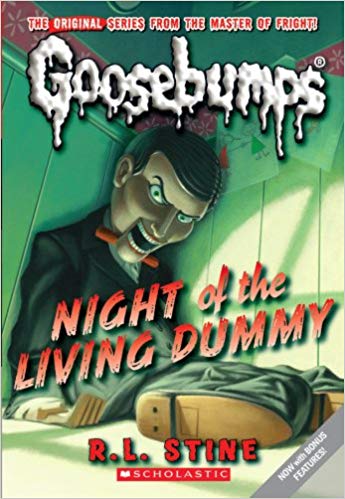 When it comes down to kids and young adults of the 90s', this is a classic thriller. R. L. Stine has been a horror novelist for decades, with 235 novels in his famous children's series GOOSEBUMPS. With stories of resurrected mummies, amusement parks filled with screams of terror, haunted masks and more, its no wonder he has developed a cult following! Out of all of his work, Night Of The Living Dummy sticks the strongest. His most infamous and popular character, Slappy is a dummy that just won't quit. By far a favorite among young people with a beginner's affection for the macabre. Selling over 2 million copies around the globe its no question that this puppet will entertain for a long, long time.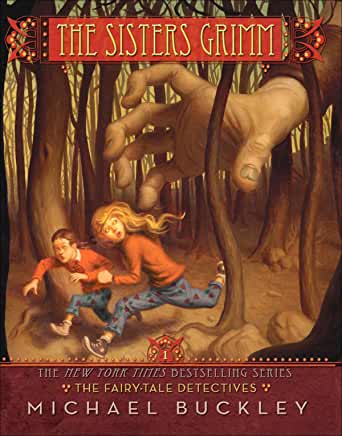 When Sabrina and her young sister Daphne are sent to live with a grandmother they were previously informed did not exist, they were skeptical. When their grandmother explains that magic is real and that the two of them are its gatekeepers, they think she's off her rocker! Both of their tunes change, though, when a giant goes on a rampage through their new hometown. Full of characters from the original Brother's Grimm fairytales, this is a series sure to capture the attention of any and every book lover.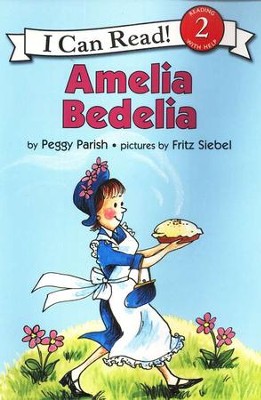 Amelia Bedelia is simply delightful. Made for those just learning how to read, this is a perfect, tiny book that parents and children can both enjoy. The main character Amelia teaches valuable lessons with plenty of laughs along the way. With stories ranging from a quest for the perfect pie, learning how to play ball, journeying through family photo albums and an amusing attempt at becoming mayor, Amelia can do it all. This is a great series complete with incredibly well-done illustrations for both young girls and boys.