Calling all you writers! On November 23, the Our Prince of Scribes Writers Conference will take place at the James Dean Theatre, brought to you by a powerhouse team that includes the Pat Conroy Literary Center, the South Carolina Writers Association (SCWA), the Flowertown Players and of course, Main Street Reads!
Join Our Prince of Scribes: Writers Remember Pat Conroy contributing writers Margaret Evans, Jonathan Haupt, Jonathan Sanchez, Alex Sanders, Sean Scapellato, and Lynn Seldon–along with special guests MacKenzie Collier and Cele Seldon–for a lively series of four writers workshops and a panel discussion at Summerville's Flowertown Players Theatre on Saturday, November 23.
ALL-DAY REGISTRATION (includes all 4 workshops and the panel discussion; lunch on your own): $50 for SCWA members and $70 for non-members.
For Readers:
OUR PRINCE OF SCRIBES panel discussion only (does not include workshops): $10.00.
Schedule of Events
9:45 to 11:00 a.m.: Connecting Writers & Reader – Jonathan Sanchez
Jonathan Sanchez is the owner of Blue Bicycle Books, director of the YALLFest YA book festival, and leader of writing workshops for children. His seminar will entail creative writing exercises based on writing by poets and authors like C.D. Wright, William Carlos Williams, Jonathan Miles, and others. We will also discuss the merits of self vs. traditional publishing from a bookseller's perspective, as well as tips on hosting book release events.
11:15 a.m. to 12:15 p.m.: Agenting 101; or How Do You Talk to an Agent? | MacKenzie Collier & Jonathan Haupt
Join publicity manager and former literary agent MacKenzie Fraser-Bub Collier in conversation with Conroy Center executive director and former publisher Jonathan Haupt for a candid and informed dialogue about what writers need to know about finding and working with an agent. This session will address resources and processes for researching and approaching agents appropriate for your writing, and overview of contracting for representation, and the rights and responsibilities of author, agent, and editor/publisher. Bring your questions and stories of your own experiences for what we expect will be a lively Q&A with workshop participants as well.
12:30 to 2:00 p.m.: Take a Lunch Break with Our Faculty
Want to learn more from the faculty members of a particular workshop? Join them for lunch at a local restaurant for a chance to continue a conversation or start a new one. (Lunch is on your own; not included in the registration fee.)
2:15 to 3:15 p.m.: Welcome to Travel Writing | Cele & Lynn Seldon
Have you ever wondered what it's like to be a globetrotting travel journalist, or what it takes to become one? Travel journalists Cele and Lynn Seldon have the answers. With more than 45 years of experience between them, the Seldons travel the globe and average more than 100 feature articles annually for a wide variety of publications, including South Carolina Living, Cruise Travel, FoodNetwork.com, The Local Palate, Porthole, TrailBlazer, Atlanta Journal-Constitution, various in-flight publications, and many AAA magazines. Come to their informative session (which includes a drawing for a copy of Lonely Planets How to be a Travel Writer) and learn what it takes to hit the road and get paid for it.
3:30 to 4:30 p.m.: Living Your Literary Life | Sean Scapellato & Margaret Evans
Did you know 53.9% of traditionally published writers report making less than $1,000 a year from their writing? 77% of self-published writers report the same. Obviously, the news isn't good for writers trying to make a career of it. This means we must learn how to live a literary life inside the creases of full-time jobs, family, and friends. Join Sean Scapellato and Margaret Evans as they discuss different ways to lead a rewarding literary life. Sean will talk about how he has been able to write novels while teaching and practicing law full-time. He will share some of the secrets Carolyn See recommends in her seminal book Making a Literary Life. Margaret Evans will discuss her experience running Lowcountry Weekly, Beaufort's singular arts and culture publication, and how she keeps the ideas fresh in crafting her bi-weekly columns. Bring a pen and journal because well conclude with an exercise that will start you down your own path of the literary lifestyle and the richness it can provide.
5:00 to 6:30 p.m.: Our Prince of Scribes panel discussion with Margaret Evans, Jonathan Haupt, Alex Sanders, Sean Scapellato, and Lynn Seldon. Join our faculty members for a heartfelt, hilarious, and inspiration conversation about the myriad ways in which acclaimed storyteller Pat Conroy inspired and championed his fellow writers as a lifelong teacher and mentor. Copies of Our Prince of Scribes and other titles by our panelists will be available for sale and signing after the discussion, just steps away at Main Street Reads. (Refreshments will be served!)
Conference Faculty and Presenters: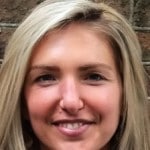 MacKenzie Fraser-Bub Collier began her career in publishing as a teenager at the Crown Publishing Group, a division of Penguin Random House. She is a veteran of the Columbia Publishing Course, having taught and worked there. She spent several years at Simon and Schuster in the marketing department before becoming an agent at the venerable Trident Media Group in 2013. She established Fraser-Bub Literary in 2016 and her diverse list includes multiple New York Times and USA Today bestselling titles, including romance, new adult, women's fiction, cookbooks, and science fiction. She joined the University of South Carolina Press as publicity manager in fall 2018. She is chair of the 2020 J. Anthony Lukas Work-in-Progress Prize Committee (Columbia Journalism School / the Nieman Foundation for Journalism at Harvard University) and is pursuing a masters in public administration at the University of South Carolina.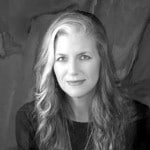 Margaret Evans is the editor and publisher of Lowcountry Weekly, where she received the South Carolina Press Association Award for her winning column Rants & Raves. Her articles and essays have appeared in publications throughout the South, most recently State of the Heart: South Carolina Writers on the Places They Love, volume 2, and Southbound magazine. She is the former editor of Beaufort Magazine and former assistant to Pat Conroy. Evans lives in Beaufort, where she is a member of the Pat Conroy Literary Center's advisory council.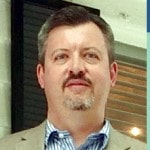 Jonathan Haupt is the executive director of the Pat Conroy Literary Center, the founding director of the annual Pat Conroy Literary Festival, and the former director of the University of South Carolina Press. With novelist and artist Nicole Seitz, he is co-editor of Our Prince of Scribes: Writers Remember Pat Conroy. Haupt's articles, book reviews, and author interviews have appeared in the Charleston Post & Courier, Beaufort Lowcountry Weekly, Beaufort Lifestyle magazine, Pink magazine, and Southern Writers Magazine's Suite T blog. He serves as an associate producer and consultant to the SCETV author interview program By the River, on the board of directors of the South Carolina Academy of Authors and the Friends of South Carolina Libraries.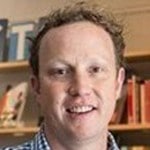 Jonathan Sanchez grew up in Charlotte and studied at West Charlotte High School and Yale University. The author of the short story collection Bandit, Sanchez is a two-time winner in the South Carolina Fiction Project and a former writer-in-residence at the Kerouac House in Orlando. He lives in Charleston with his wife and family, where he wrangles the three-headed beast that is Blue Bicycle Books, YALLFest young adult book festival, and Write of Summer, a writing camp for kids.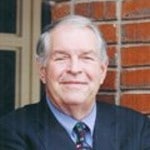 Alex Sanders is the former chief judge of the South Carolina Court of Appeals and has served as the president of the College of Charleston and the Charleston School of Law. He is the co-author of three books and numerous articles for law journals and regional publications.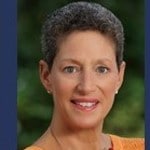 Cele Seldon has been a travel journalist for more than fifteen years, after a career in corporate marketing and advertising. Joining her husband, Lynn, in their journalism business, Seldon Ink, she has published hundreds of cruise, culinary, and destination travel stories in a wide variety of national and regional magazines. With a deep love of the Southeast, 100 Things to Do in Charleston Before You Die is her first book and a love letter to the city of Charleston.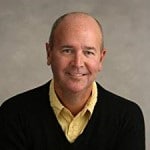 Lynn Seldon, a VMI graduate, is a longtime travel journalist. He has written more than a thousand magazine features and has published six books on travel. His first novel was Virginias Ring; his second novel, Carolinas Ring, will be published in 2020. With his wife and fellow travel writer, Cele, he is co-author of the guidebook 100 Things to Do in Charleston Before You Die.