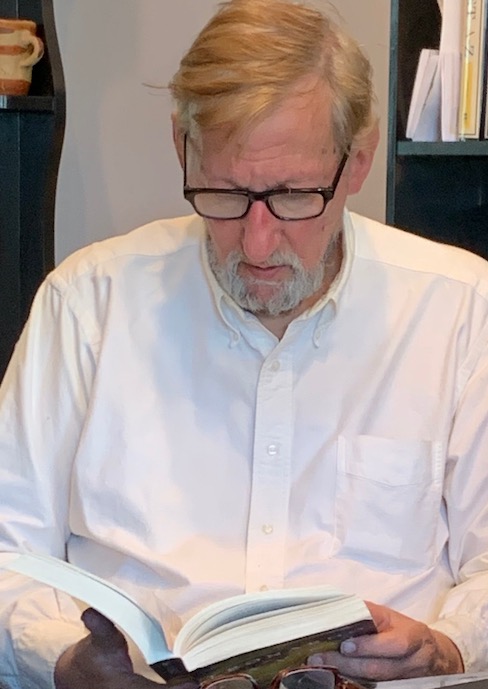 Tom Shaw has been reading books for as long as he can remember (and likely even before then). He enjoys mysteries, thrillers, and non-fiction, but only if packed with interesting info. He also knows plenty about nutrition and eating vegan so he's ready w/ the cookbook /gardening recommendations, too!
The Never Game, by Jeffery Deaver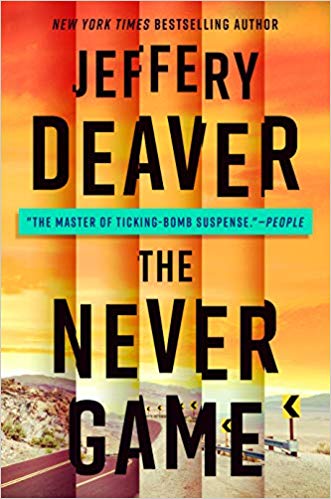 Deaver's Lincoln Rhyme and Kathryn Dance books are some of the most popular thrillers ever in print. Now he's adding a third series character, the wonderfully named Colter Shaw. Shaw finds people, sometimes saving lives in the process. He's clever, tenacious, intelligent, has an odd set of skills, and has a complex and emotional past. With Deaver we've learned that nothing is as it appears to be so even though the character is new, the book is full of Deaveresque twists and surprises – but more humanity and emotion than many of his previous novels. It may take thirty or forty pages to get into this book, simply because of the wealth of backstory as we learn about Shaw and his odd career choice, plus get introduced to the characters and current mystery. From that point the action, revelations, and surprises come at you at a mile-a-minute. Great escapist reading!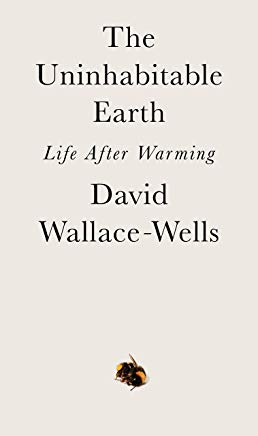 The Uninhabitable Earth, by David Wallace-Wells.
A #1 Bestseller. We've all heard about ice melting and seas rising, but we haven't heard about the complete picture. That's what sets this book apart and above all the rest. Wallace-Wells reports on all the reports, most of which don't make the news for more than a day.
Immigration, bugs, the economy, desertification, wars big and small, water shortages, fuel shortages, unemployment … and so it goes. A adds to B to C to make a Stephen King circus of horrors.
Meticulously researched, fresh, and well written.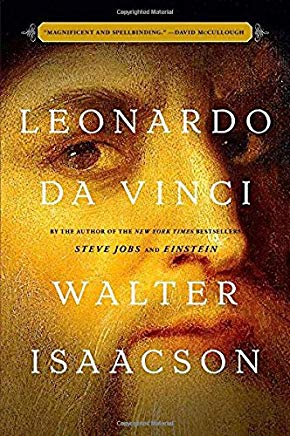 Leonardo Da Vinci. By Walter Isaacson
Isaacson doesn't do superficial, not in his best-selling bios of Steve Jobs, Al Einstein, Ben Franklin, Henry Kissinger, or his latest on Leonardo Da Vinci.
Isaacson repeatedly, and deservedly, hits the NYT #1 rank and provides a fascinating read coupled with enough data to let you know about the era (Early Renaissance, pre-Garibaldi), its people and lifestyles, and the main subject of the book.
Along with Newton and Einstein, Da Vinci is one of three biggest brains in human history. The first two came later so, up to now, we knew more about them. Isaacson evens the score with this fascinating book.
How Not to Die, by Dr. Michael Greger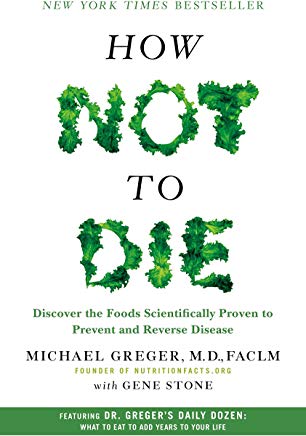 Okay, it's something of a click bait title, but that belies the seriousness of the subject. Dr. Greger, of www.nutrionfacts.org, heads a team that reads and reports on the tens of thousands of (often very expensive and technical) scientific papers published in English on health and nutrition. This book is the result, in plain English.
More, the book covers how to make those extra years pretty much disease free.
We now know how to prevent, and often reverse, heart disease, as well as how to effectively avoid or mitigate many types of cancers and other major diseases. But much of the data has been limited to scientists, researchers and (sometimes) doctors in those specialties.
Greger makes those studies available, along with clear and useful information on how to implement the science in our everyday life.
The Vegetable Gardener's Bible – Tenth Anniversary Updated Edition, by Edward C. Smith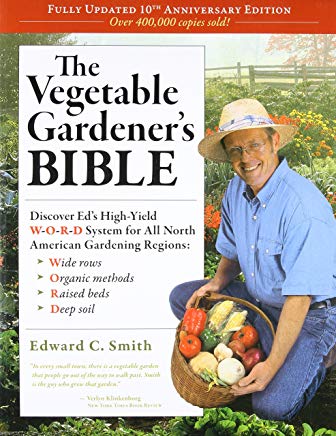 The top selling vegetable gardening book in the world. Smith covers it all. Sometimes amusing, always practical, the VGB is both the best starter book for a would-be veggie gardener, and the best book for the experienced gardener.
Almost half a million copies have been sold, and for good reason. Smith is the epitome of downeast practicality and succinctness, while being friendly and nice.
His follow up, on container veggie gardening, is perfect for those growing on a patio, balcony, or in a tiny yard. (MSR can order this, or almost any book, for you, and have it here in 2-4 days.)
The New Organic Grower, by Eliot Coleman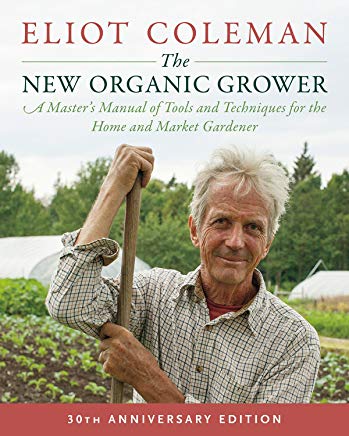 Though the book is generally aimed at "market gardeners" with one-half to five acres, a farm stand, and a place at the local farmers' market, the backyard vegetable gardener can find a great deal of useful and interesting information.
Coleman is the guru or organic gardening, and this book is the one that kicked off the organic movement more than thirty years ago. Fortunately, Coleman has updated it with his latest tool and greenhouse designs, the latest planting/growing research, and his own personal experiments and experience.
Coleman, by the way, is married to Barbara Damrosch, author of The Garden Primer, an excellent and detailed book on not only vegetable gardening but herb, fruit, berry, bush, lawn and flower gardening.
Kitchen Confidential, by Anthony Bourdain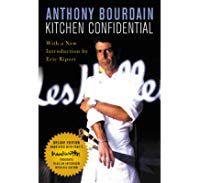 Nobody had ever heard of the late Anthony Bourdain until he wrote this book. It became a surprise bestseller and he became famous.
This is a true insider's look at high end and not so high end restaurants, and it is mesmerizing. Boudain, as we learned from his various TV shows, is hilarious and a straight shooter. An expose, a memoir, a guide for anyone who eats out, and an eye opener, Kitchen Confidential is sub-titled: Adventures in the Culinary Underbelly. Yep.
Vastly entertaining, but also educational.