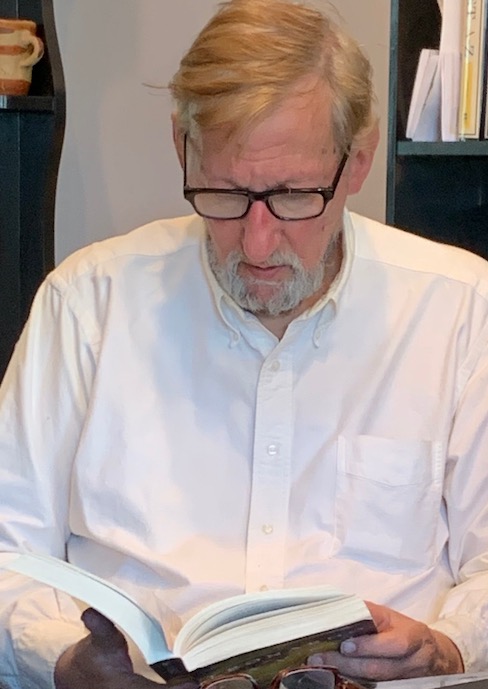 Tom Shaw has been reading books for as long as he can remember (and likely even before then). He enjoys mysteries, thrillers, and non-fiction, but only if packed with interesting info. He also knows plenty about nutrition and eating vegan so he's ready w/ the cookbook /gardening recommendations, too!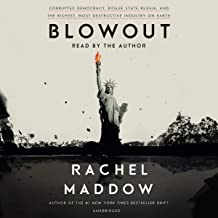 Blowout by Rachel Maddow
Rhodes scholar and Phd. Rachel Maddow's investigation of the worldwide oil industry uncovers a power that controls governments, dwarfs national economies, and makes select individuals so rich they throw away hundreds of millions of dollars on useless items just to be doing something.
The oil and gas business has been a maker of great fortunes and an influencer of government's since the formation of Rockefeller and Flagler's Standard Oil in the late 1800s. As countries around the world joined the industrial revolution, they were often corrupted by oil money.
Today the richest and most influential companies in the world are a branch of the old Standard Oil (ExxonMobil), Saudi oil, Indonesian oil, and Russia's oil companies, controlled by mega-billionaire Vladimir Putin. Oil money has controlled international relations for the last one hundred years. It also controls economies, big and small, supports dictatorships (because they are easier to work with) and, directly and indirectly, kills people.
In a smooth and interesting style Maddow shows Rex Tillerson and Vladimir Putin's less known activities, and traces a path of death and destruction around the globe. This is a shocking book, well documented and engaging.
The Last Castle by Denise Kiernan (w/ 17 pgs. of b/w photographs)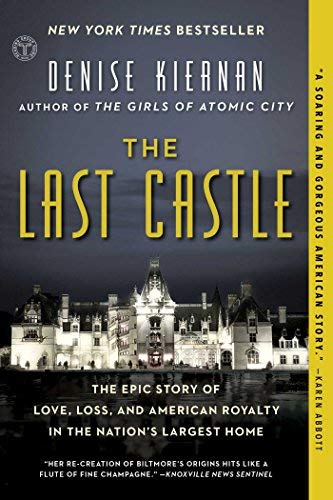 Built by George Vanderbilt (originally Van der Bilt), it was going to be a small summer retreat on 2,000 acres. Then things got a bit out of hand.
The Biltmore, in Asheville, NC is the largest private home (175,000 sq. ft. on 125,000 acres) ever constructed in North America. The Biltmore's erection process and numbers are eye-popping (as are the photos), and Kiernan tells the story with detail and with an emphasis on the people and the times. Twenty-six full time staff working in the kitchen, with a daily staff of 2,000, ownership of an entire village, grounds by the designer of New York's famed Central Park, huge outbuildings that housed a dairy, piggery, horses, America's first School of Forestry, and much more. Vanderbilt even had a railroad spur built from the nearest tracks to his home, and bought two full sized engines to pull the private cars of his guests.
A revealing and very interesting read. The house and estate is now open to the public.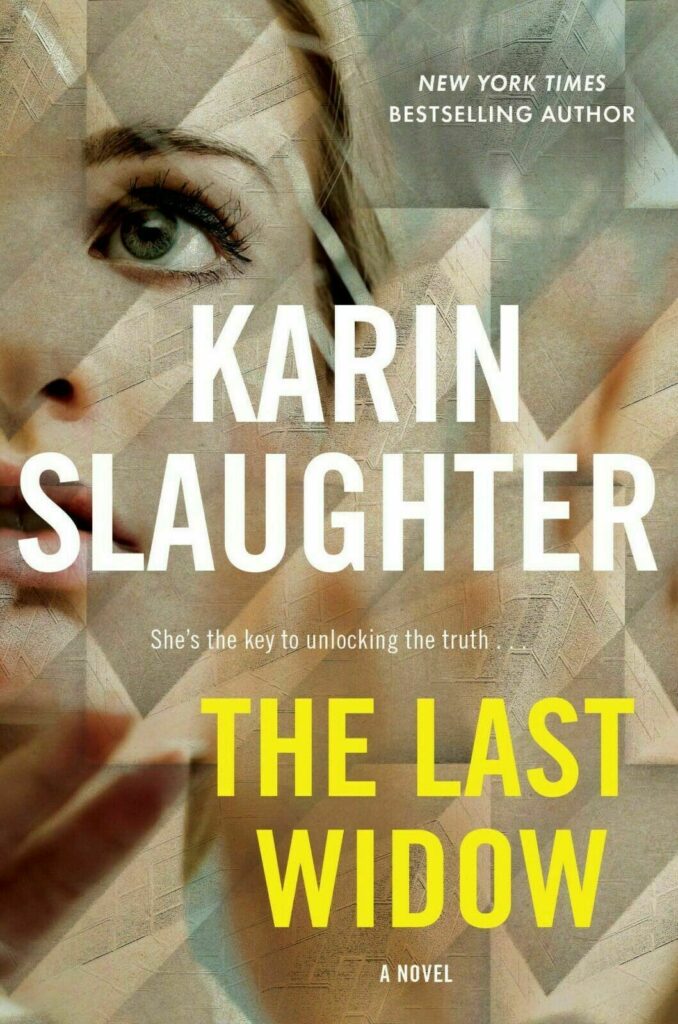 The Last Widow by Karin Slaughter
Action, love, a twisting plot, and a barrel full of well-developed characters. The Last Widow is the nineteenth novel/thriller from Slaughter, and a great example of why she's sold over 35 million books. Three of her books are in development for either films or TV movies. If you've read her Wlll Trent/Sara Linton series you know you can expect a page turner with lots of excitement and a full measure of surprises and reveals. She paints a picture with every scene and you feel like you're in the middle of this explosive adventure, looking over your shoulder or running from danger as fast as your feet can propel you. A very well written action story propelled by love.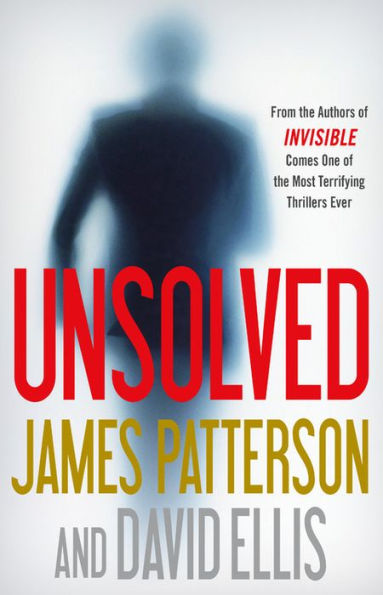 Unsolved by James Patterson and David Ellis
This team wrote the excellent best-selling INVISIBLE, and Patterson, either writing solo or with others, is billed as "the world's best-selling author". So UNSOLVED had better be pretty good – and it is. Young FBI agent Emmy Dockery is a great character, with a very sharp mind, very much in the vein of Sherlock Holmes. Her conclusions and deductions are ignored by her superiors but will delight readers. We get the same information, but she makes something of it that is both logical and surprising. Which is not to say that the book is only mentally appealing; there's a steady flow of action as she, and her sort-of-ex-fiance, a former agent, go after a very smart serial killer (or two). Dockery is in danger, the agency is working against her, and she's forced to use her unusual Sherlockian skills to not only identify the killer but avoid being his next victim.
The Bourbon King by Bob Batchelor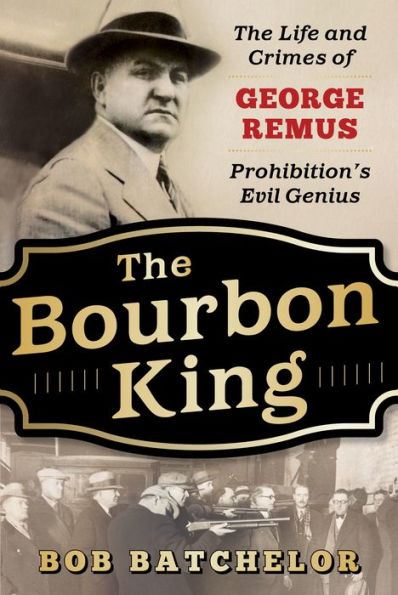 Lucky Luciano, Al Capone, Bugs Moran, Machine Gun Kelly, George Remus … George Who? Remus is a little known prohibition era gangster who was the biggest of all. This German-American Chicago lawyer got into the booze business early on and established a huge empire that covered all of America east of the Mississippi. He got into trouble in Chicago and moved to Cincinnati, which became his headquarters. Worth hundreds of millions of dollars (perhaps 2-3 billion in today's money) he dwarfed the operations of all other bootleggers.
The book's close look at how the legal system worked in the 1920s and 30s (it didn't) is shocking. Law enforcement, both locally and nationally, was amateurish and bumbling. The bad guys were even more incompetent. Remus was crude, smart, greedy and probably crazy. His life makes for an exciting and historically informative ride. The teens, the Roaring' 20s. 30s, 40s and Prohibition are "modern history" but a wild, entertaining and fascinating world apart from today.
The Passengers by John Marrs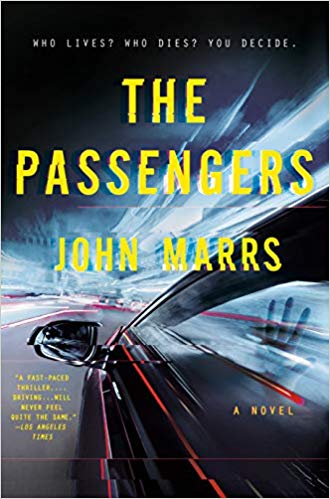 If you read thrillers or mysteries and are looking for a clever, very different and very entertaining book in that gene, I can enthusiastically recommend The Passengers. Twists and surprises, but also a creative take on a slew of current issues (self-driving cars, identity theft, immigration, political and business spin, and modern relationships). This can legitimately be called a "can't put it down page-turner". The plot, and panic, unfold beautifully, as do the characters. As we learn more about each (why is there a body in the trunk?) the tension builds until you begin flying through the pages. The Passengers is available now, and his six others have recently been released here (he's British). One called The Warehouse was just sold to director Ron Howard (Apollo 13, The DaVinci Code, etc.), and his book The One will be a Netflix series.
Lady Clementine by Marie Benedict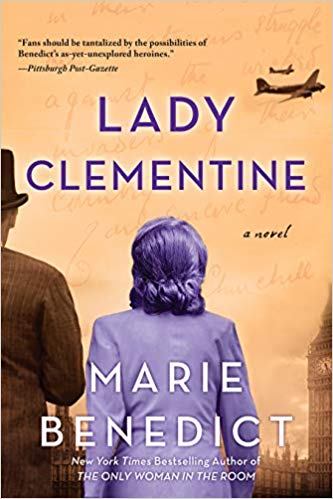 Lady Clementine is an extraordinary book about an extraordinary woman. Very well researched, as "historical fiction" must be, you believe, almost from the first page, that you are hearing the voice of Winston Churchill's wife as she tells the story of their life together during an era of great danger and momentous events. Perhaps most important is the very large, though mostly overlooked, role she played in world events. Women in that time were required to be quietly supportive, not think, and certainly never permitted to voice their views. That's both astounding and disgusting, and Lady Clementine was having none of it. Humanity benefited from her brain and her will. Benedict paints a clear and hugely interesting picture of the era, the places, the events and the people – both famous and unknown – that pass through the life of the Churchills. But most of all she tells the powerfully inspirational story of a woman who changed the course of history.
(Available January 7, 2020. Main Street Reads will reserve a copy for you, if you wish.)
Upheaval by Jared Diamond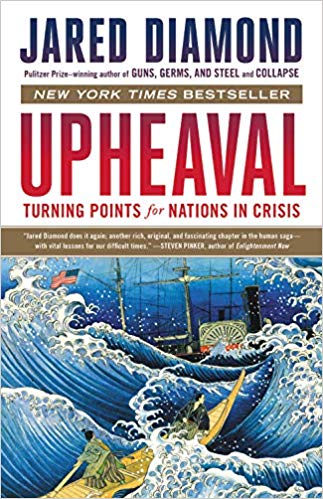 Diamond received the Pulitzer Prize for his international best-seller Guns, Germs, and Steel. A multidisciplinary professor, his new book compares the way humans deal with personal crises to the way nations deal with them. He chose six countries, each of which went through, or is going through, a crisis. The big question posed is How can countries adopt and adapt the relatively simple methods individuals use. As a bonus, Diamond presents condensed histories of six countries (Finland, Chile, Japan, Indonesia, Germany and Australia, with an extended look at America and our own crisis solving history). You'll have a clearer understanding of what nations do, and why, as well as what they should do when facing a crisis.
Becoming, by Michelle Obama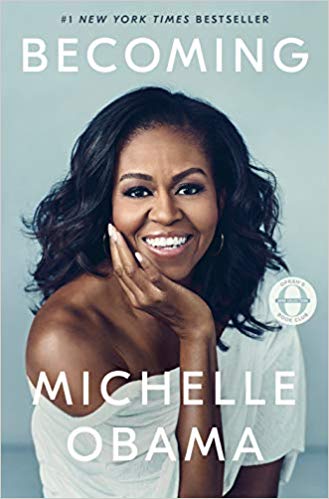 I resisted this book because so many in the genre are "And I also want to thank so-and-so for their help in …" lists. But the book has stayed on the best seller lists world-wide for week after week. I skimmed it and found out I was wrong, so I read it; this is a thoroughly enjoyable and very informative book. How does a mom pick up her family and move to the most famous address in the world, where everything is done different and the rules are elaborate? And what, exactly, are the rules?
Obama tells about the graciousness of the Bush family, Laura Bush in particular, and the sharing of tips, work arounds, responsibilities, and how not to be overwhelmed. As a Harvard educated lawyer Obama was in some ways better prepared to deal with some things, but prioritizing the family among all the official duties was still a major challenge.
I've never read such a personal, behind-the-scenes account of exactly how things work for the First Family, beginning on Day One. The book is also biographical in a broader way, and yes it has some "thank yous" and some of the projects the First Lady was involved in, but they all blend well and make for a fascinating read.
21 Lessons for the 21st Century, by Yuval Noah Harari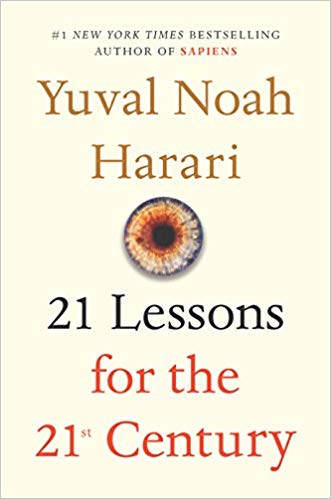 Harari is an Israeli historian with a Phd. from Oxford. He wrote the international best-seller Sapiens–A Brief History of Mankind (which changed my view of the Agricultural Revolution, among other things). In his new book he looks at today but as history. He covers a broad range of topics, including liberty, nationalism, humility, terrorism, secularism, justice, science fiction, and education; apparently any topic where he feels he has a worthwhile insight. Artificial intelligence and biotechnology are two threads that run through the book, as he believes they are the most important things influencing the world today (and tomorrow). Intelligent and original thinking that will make you think.
The New Iberia Blues, by James Lee Burke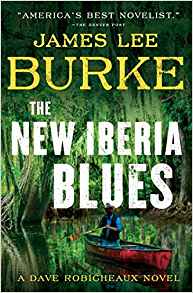 Each author views a place through their own minds, and the New Orleans of James Lee Burke is not the N.O. of Anne Rice, but they, and other Louisiana authors all paint the city and state as a bizarre place filled with bizarre characters. This is the 22nd mystery/thriller in Burke's award winning Dave Robicheaux crime series and the people and events don't get much stranger. Burke is a masterful writer who keeps you nailed to the pages. Everyone he writes about is interesting, even fascinating, and the plot has enough red herrings for a bayou bar-b-que. Stick your mind inside the cultural bubble that is Southern Louisiana and enjoy the madness and mystery.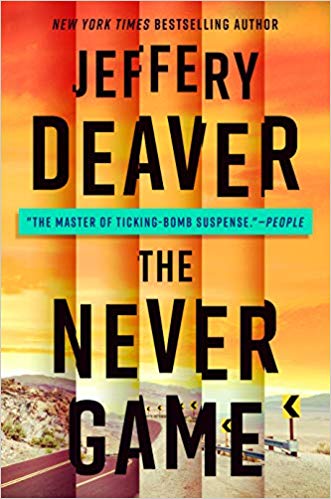 The Never Game, by Jeffery Deaver
Deaver's Lincoln Rhyme and Kathryn Dance books are some of the most popular thrillers ever in print. Now he's adding a third series character, the wonderfully named Colter Shaw. Shaw finds people, sometimes saving lives in the process. He's clever, tenacious, intelligent, has an odd set of skills, and has a complex and emotional past. With Deaver we've learned that nothing is as it appears to be so even though the character is new, the book is full of Deaveresque twists and surprises – but more humanity and emotion than many of his previous novels. It may take thirty or forty pages to get into this book, simply because of the wealth of backstory as we learn about Shaw and his odd career choice, plus get introduced to the characters and current mystery. From that point the action, revelations, and surprises come at you at a mile-a-minute. Great escapist reading!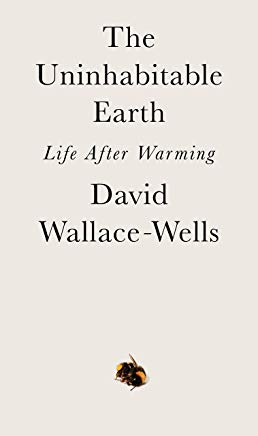 The Uninhabitable Earth, by David Wallace-Wells.
A #1 Bestseller. We've all heard about ice melting and seas rising, but we haven't heard about the complete picture. That's what sets this book apart and above all the rest. Wallace-Wells reports on all the reports, most of which don't make the news for more than a day, if at all.
Immigration and migration, bugs, the economy, desertification, food that won't grow, wars big and small, water shortages, fuel shortages, flooding and drought, massive worldwide unemployment, heat that kills … and so it goes. A adds to B to C, to make a Stephen King circus of horrors. A type of lethal dominoes.
Meticulously researched, fresh, and well written.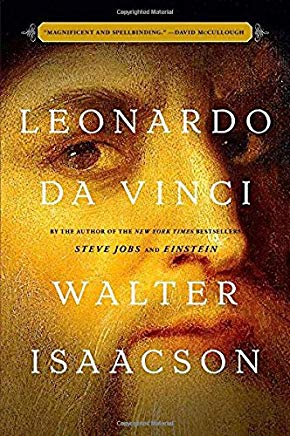 Leonardo Da Vinci. By Walter Isaacson
Isaacson doesn't do superficial, not in his best-selling bios of Steve Jobs, Al Einstein, Ben Franklin, Henry Kissinger, or his latest on Leonardo Da Vinci.
Isaacson repeatedly, and deservedly, hits the NYT #1 rank and provides a fascinating read coupled with enough data to let you know about the era (Early Renaissance, pre-Garibaldi), its people and lifestyles, and the main subject of the book.
Along with Newton and Einstein, Da Vinci is one of three biggest brains in human history. The first two came later so, up to now, we knew more about them. Isaacson evens the score with this fascinating book.
How Not to Die, by Dr. Michael Greger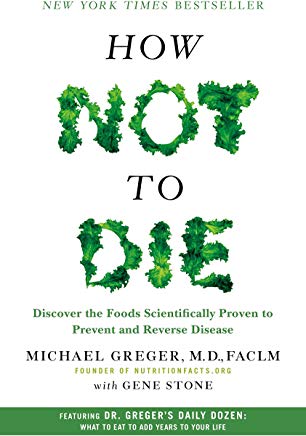 Okay, it's something of a click bait title, but that belies the seriousness of the subject. Dr. Greger, of www.nutrionfacts.org, heads a team that reads and reports on the tens of thousands of scientific papers (often very expensive and technical) published in English on health and nutrition. This book is the result, in plain English.
More, the book covers how to make those extra years pretty much disease free.
We now know how to prevent, and often reverse, heart disease, as well as how to effectively avoid or mitigate many types of cancers and other major diseases. But much of the data has been limited to scientists, researchers and (sometimes) doctors in those specialties.
Greger makes those studies available, along with clear and useful information on how to implement the science in our everyday life.
The Vegetable Gardener's Bible – Tenth Anniversary Updated Edition, by Edward C. Smith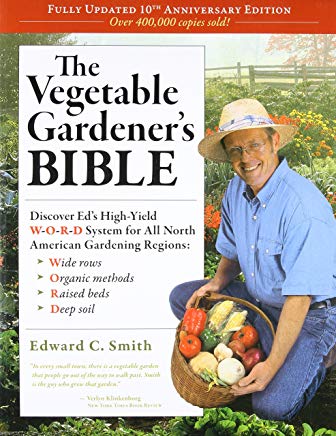 The top selling vegetable gardening book in the world. Smith covers it all. Sometimes amusing, always practical, the VGB is both the best starter book for a would-be veggie gardener, and the best book for the experienced food gardener.
Almost half a million copies have been sold, and for good reason. Smith is the epitome of downeast practicality and succinctness, while being friendly and nice.
His follow up, on container veggie gardening, is perfect for those growing on a patio, balcony, or in a tiny yard. (MSR can order this, or almost any book, for you, and have it here in 2-4 days.)
The New Organic Grower, by Eliot Coleman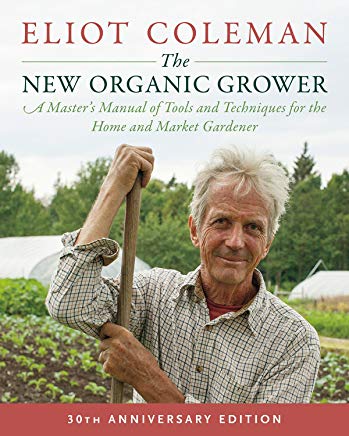 Though the book is generally aimed at "market gardeners" with one-half to five acres, a farm stand, and a stall at the local farmers' market, the backyard vegetable gardener can find a great deal of useful and interesting information.
Coleman is the guru or organic gardening, and this book is the one that kicked off the organic movement more than thirty years ago. Fortunately, Coleman has updated it with his latest tool and greenhouse designs, the latest planting/growing research, and his own personal experiments and experience.
Coleman, by the way, is married to Barbara Damrosch, author of The Garden Primer, an excellent and detailed book on not only vegetable gardening but herb, fruit, berry, bush, lawn and flower gardening.
Kitchen Confidential, by Anthony Bourdain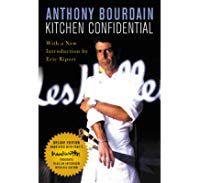 Nobody had ever heard of the late Anthony Bourdain until he wrote this book. It became a surprise bestseller and he became famous.
This is a true insider's look at high end and not so high end restaurants, and it is mesmerizing. Bourdain, as we learned from his various TV shows, is hilarious and a straight shooter. An expose, a memoir, a guide for anyone who eats out, and an eye opener, Kitchen Confidential is sub-titled: Adventures in the Culinary Underbelly. Yep.
Vastly entertaining, but also educational.