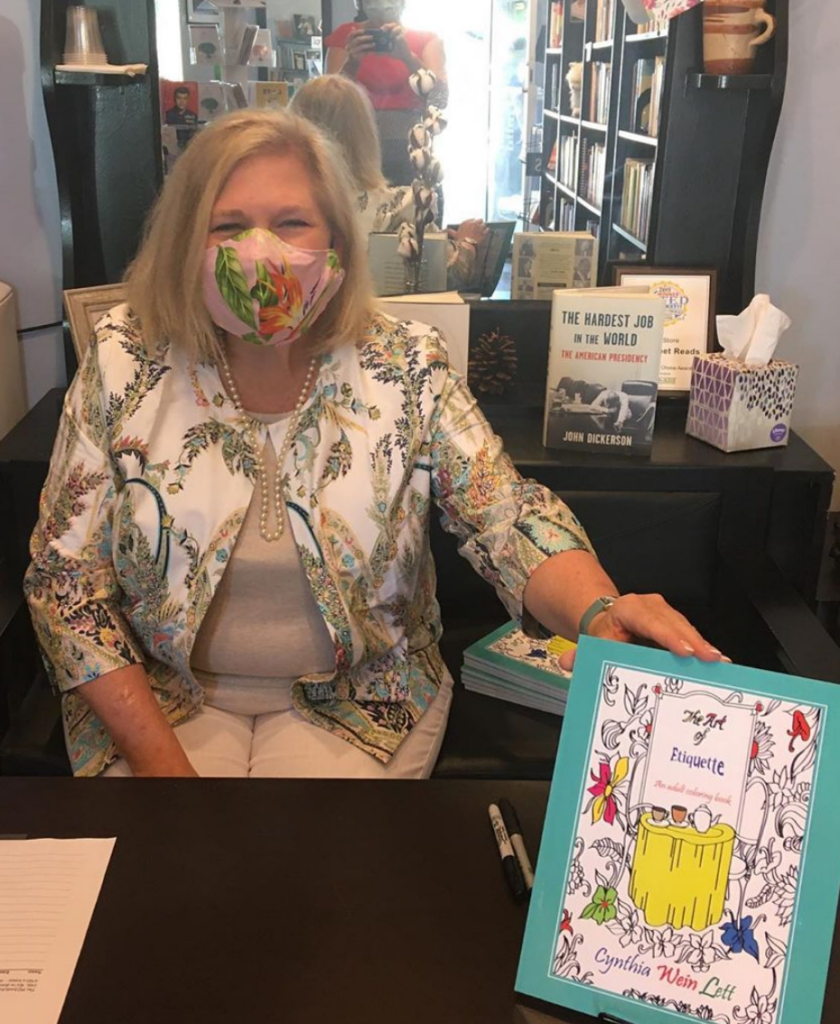 Plenty to unpack this week but first, a hearty Main Street Reads thanks to Cynthia Lett for doing the first in-store book signing since March! She's left several signed copies of The Art of Etiquette at the store. Nothing like a creative coloring book to cheer up a hot afternoon…
And now, let's take a look at featured talks and great reads for this week!
MONDAY: Main Street Writes Writers Group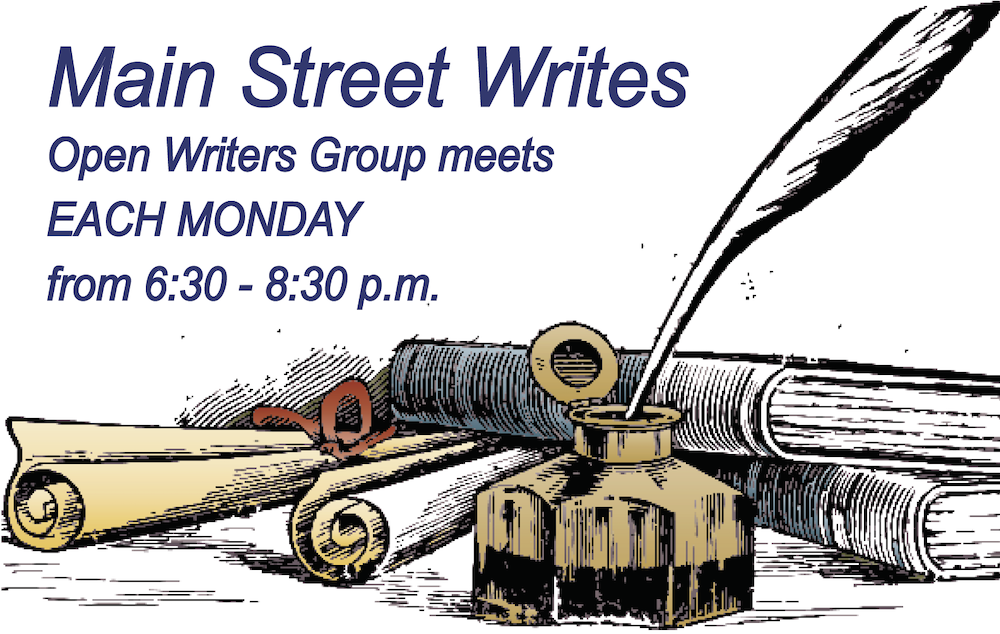 Let us know at mainstreetreads@gmail.com if you're attending LIVE or online and we'll get you a confirming link and password to join us! If you have a piece to share and want it distributed to the group in advance, please email mainstreetreads@gmail.com — LEARN MORE HERE
TUESDAY: Reader Meet Writer: Kristin Harmel!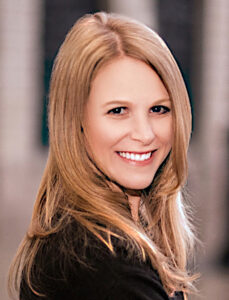 Kristin Harmel is the international bestselling author of a dozen novels including The Book of Lost Names, The Winemaker's Wife, The Room on Rue Amélie, and The Sweetness of Forgetting. Her work has been featured in People, Woman's Day, Men's Health, and Ladies' Home Journal, among many other media outlets.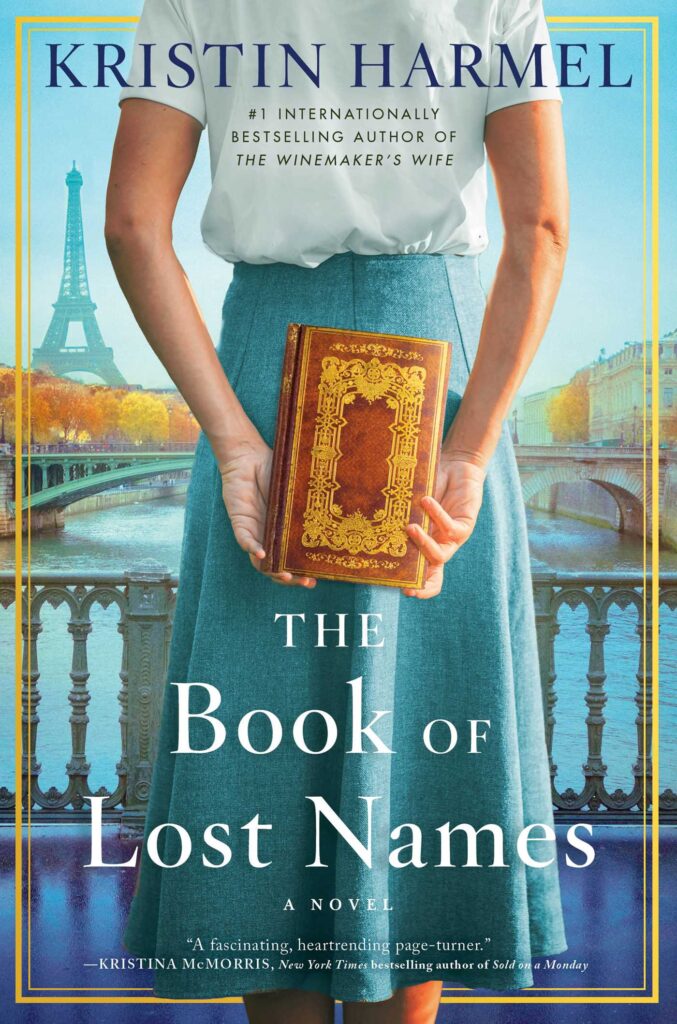 Her newest novel is The Book of Lost Names from Gallery Books and YES, copies have arrived in the store!
At 5 p.m. on Tuesday, join us for a Zoom meeting discussion with the author. We only have 16 of the 25 spots still available, so email us right away if you plan to attend and we'll send the confirming link and password to attend on Tuesday morning. (Those of you who've already contacted us are on the list.)
WEDNESDAY: Stories on the Square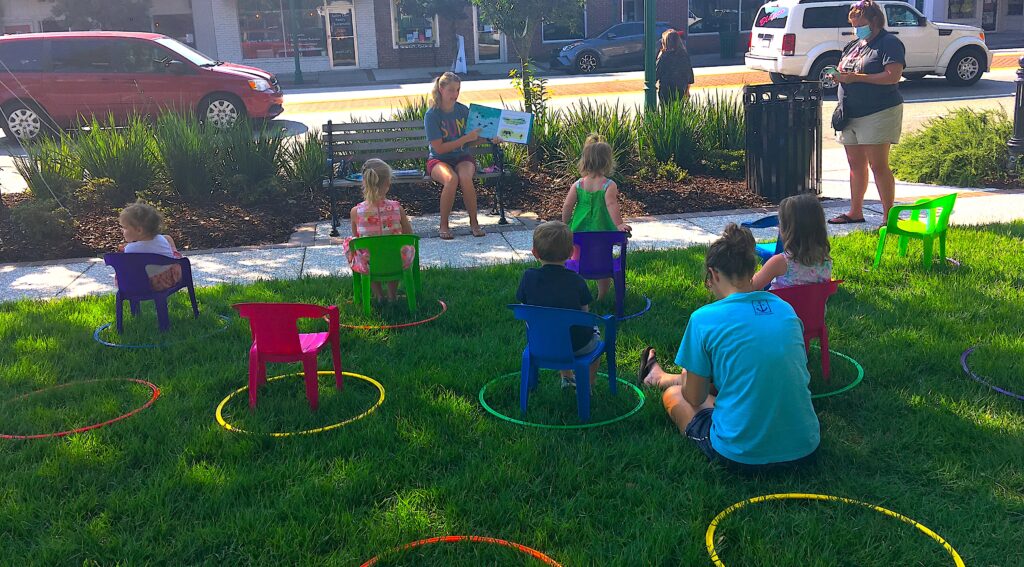 Join us WEDNESDAY morning at 9:30 a.m. for "Stories on the Square, our outdoor storytime adventures with reading by Colleen Rackleff – kids of all ages welcome! Free chilled juice boxes and fruit snacks served and student discounts to ALL attendees! LEARN MORE HERE
THURSDAY: Book Club Discusses Blackwood!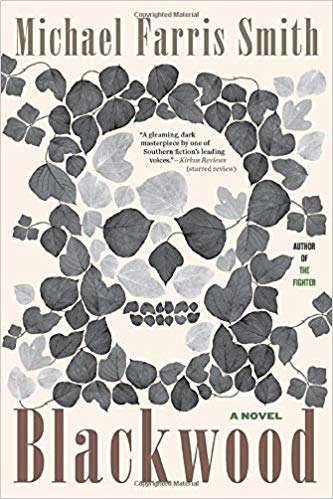 On Thursday at 6:30 p.m. we're discussing Blackwood by Michael Ferris Smith. You can download Discussion Guide questions from the publisher HERE (and we'll have them available at the meeting). Can't make it in person? Email us and we'll conference you in via Zoom that evening.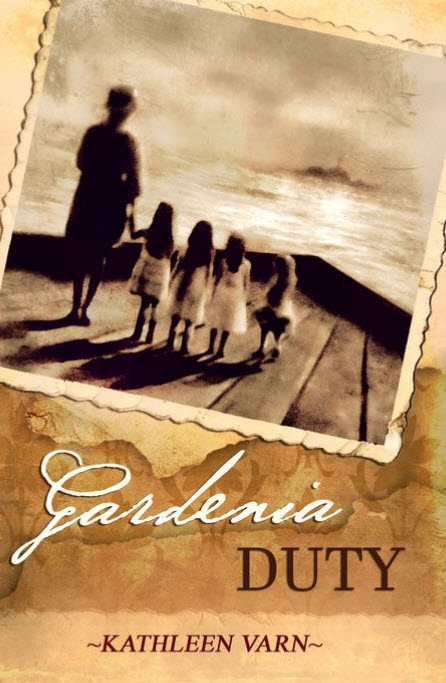 BONUS: For those attending, Pulpwood Queen selected author Kathleen Varn, author of Ameera Unveiled and Gardenia Duty, will be in the store with us and broadcasting on the Pulpwood Academy Facebook live event at 8 p.m., speaking about Gardenia Duty, that Readers Favorite called "a beautiful tale of love, acceptance, familial bonds and just becoming a family. This descriptive, vivid piece of writing is an absolute gem!"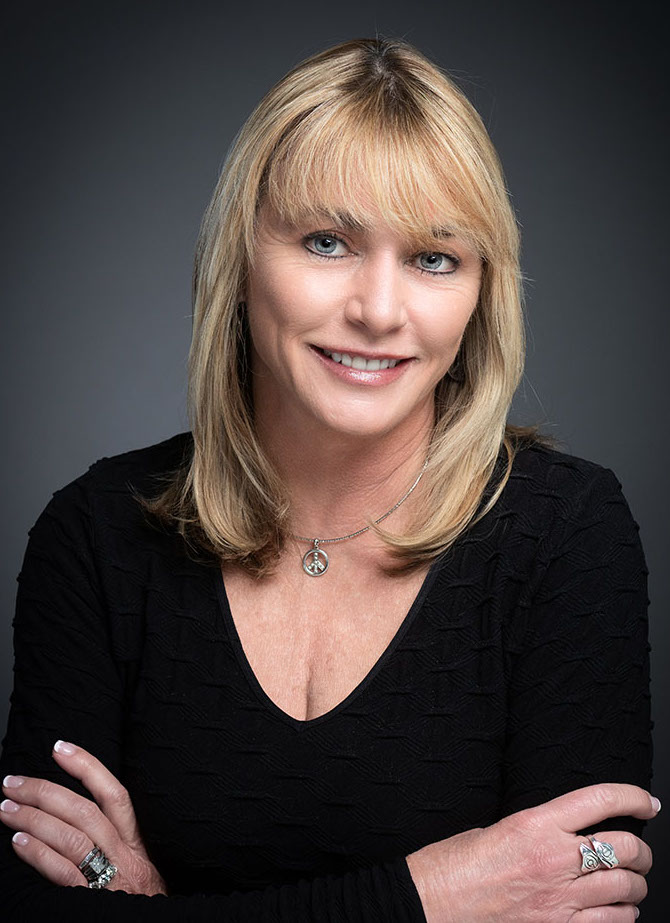 We'll have refreshments for those attending, and Kat will sign copies of her books, too. (We're limiting in-store participants for social distance, so email us at mainstreetreads@gmail.com to secure your spot).
If you'd like us to hold a copy of either of Kat's books, call us!
AND… Reader Meet Writer – Jill McCorkle!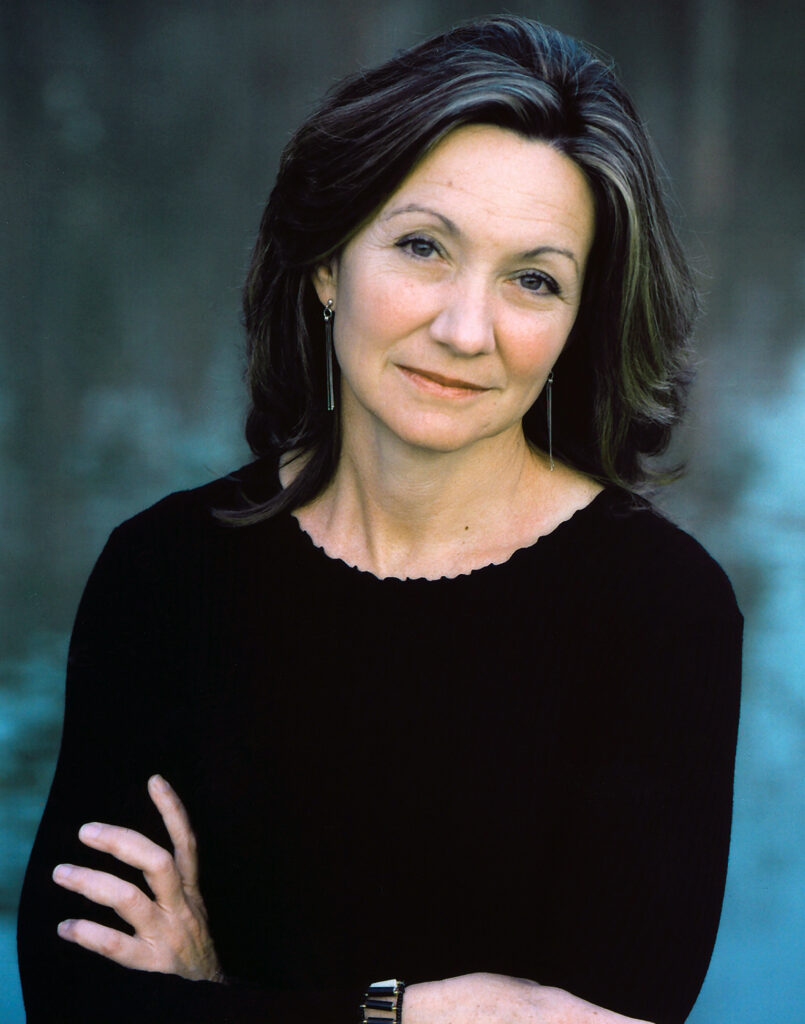 Also on Thursday, for virtual participants, our Reader Meet Writer evening at 7 p.m. features Jill McCorkle discussing her new release, Hieroglyphics!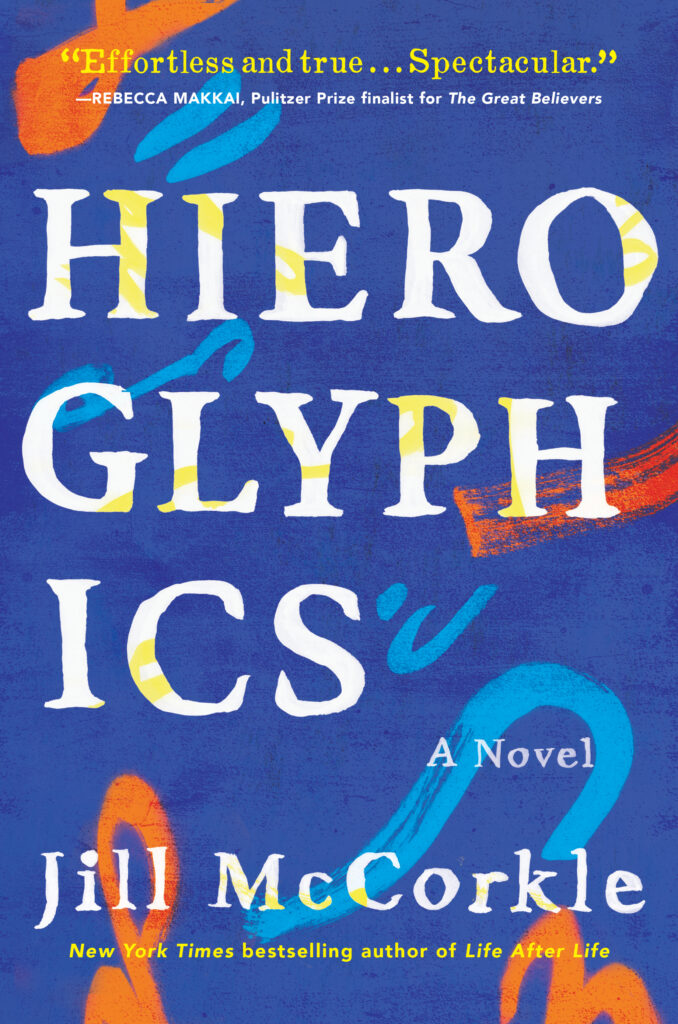 Hieroglyphics reveals the difficulty of ever really knowing the intentions and dreams and secrets of the people who raised you. In her deeply layered and masterful novel, Jill McCorkle deconstructs and reconstructs what it means to be a father or a mother, and what it means to be a child piecing together the world around us, a child learning to make sense of the hieroglyphics of history and memory.
ALL WEEK LONG: S'ville Summer Escape Giveaway!
Local Summerville businesses have teamed up to offer an amazing giveaway valued at over $1000!!! Enter between now and July 26th. How do you enter?
1. Go to: https://kingsumo.com/g/rs7hs8/summerville-summer-escape-giveaway.
2. Like the participating businesses.
3. Comment with 2 friends you'd share your winnings with.
Prizes: Visit https://www.facebook.com/events/600943330855857/ for the full list of prizes (or view it on our Thursday post), and express your gratitude to all the S'ville businesses trying to make your summer great!
Updated Featured Inventory
Lots of new titles in-store AND on our online Bookshop. Need help with a recommendation? Email us or call 843-875-5171 – we're happy to help!