We hope you all had a safe and enjoyable Independence Day weekend. Like you, we were bummed that the weather wouldn't cooperate and ended up postponing the concert on Hutchison Square, but happily it's been rescheduled to September 6, and new concerts take place on August 2 and August 30 so stay tuned for details.
Meanwhile, lots more coming up at Main Street Reads, beginning with our new Believe in Your Shelfie competition – so READ ON!
Reporting for Duty: Gardenia Duty Book Signing w/Kathleen Varn
We're super-pumped to have author Kathleen Varn with us this Saturday from 10 a.m. – 1 p.m. You may have read her first award-winning book, Ameera Unveiled. Now she's launched her second: Gardenia Duty – and not to play favorites, but we like it even better!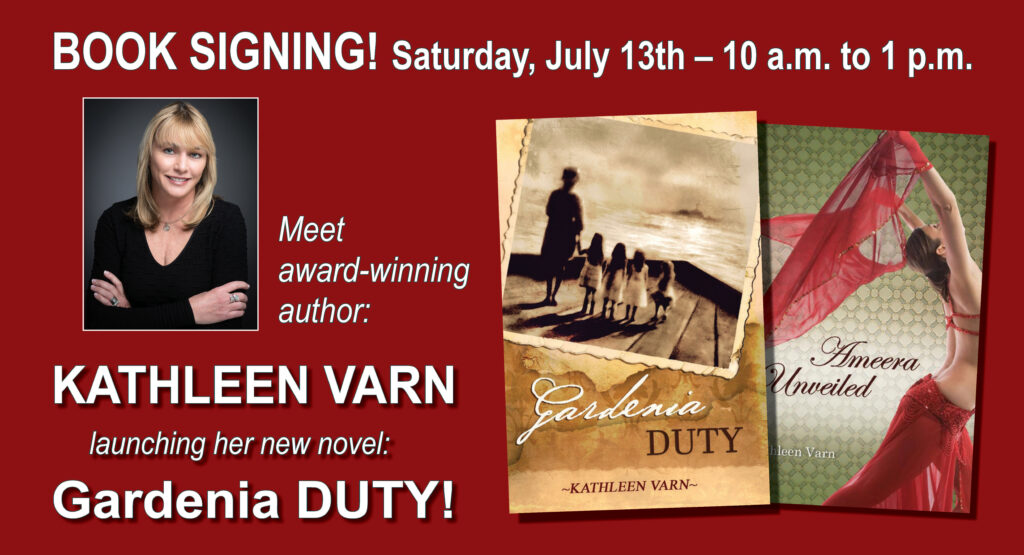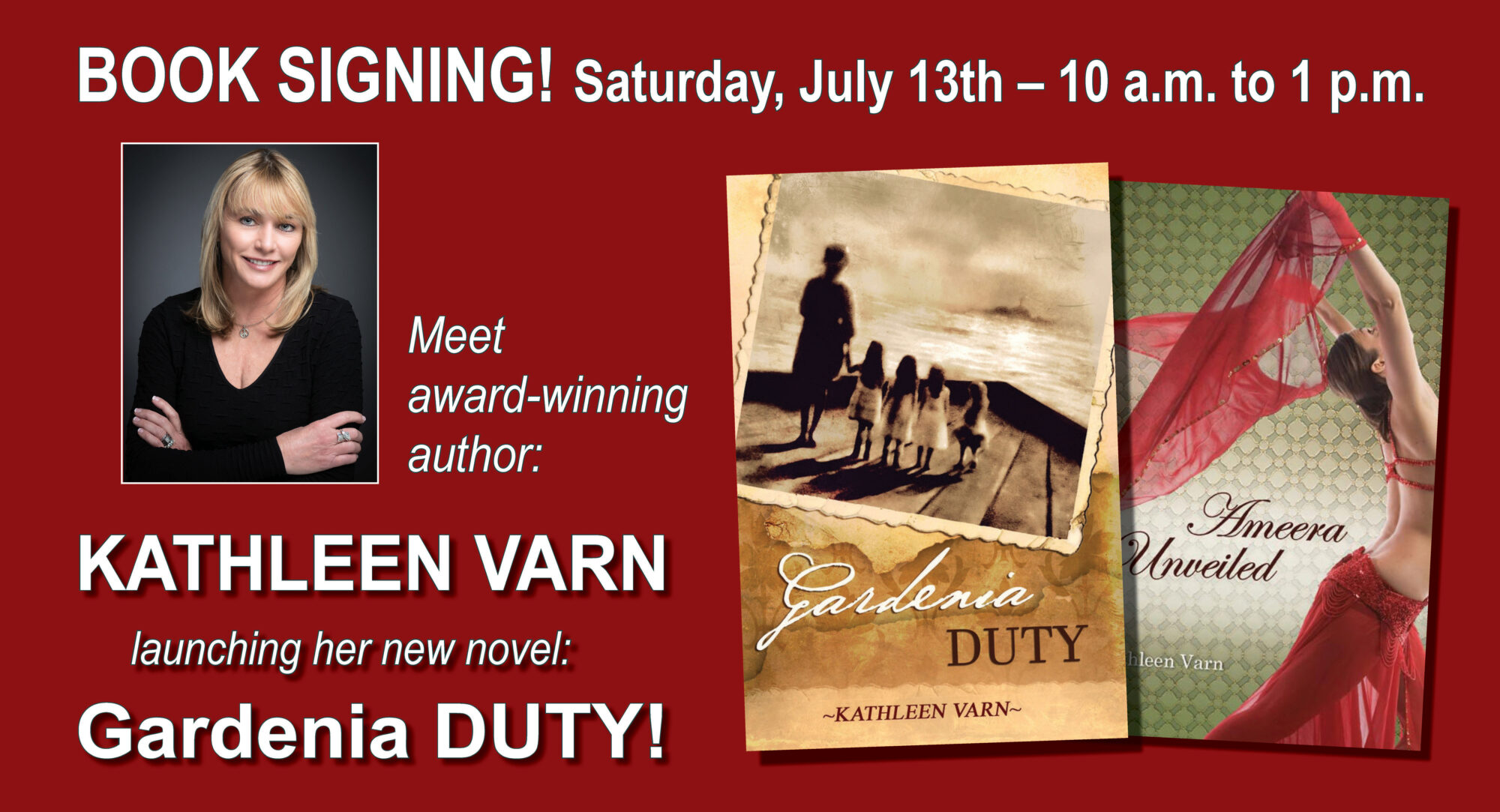 We'll have copies of both Kat's novels on hand for sale and signing. This begins a six-month long tour for one of Charleston's own that will culminate with her appearance at the 20th anniversary of the Pulpwood Queens national bookclub conference in Texas in January, 2020. (Hint: If you haven't been to this event in any of the last 19 years – think about a road trip with friends – it's a few solid days of seriously fun book-geeking out with readers and world-famous authors – we'll be there!)
Believe In Your Shelf and WIN!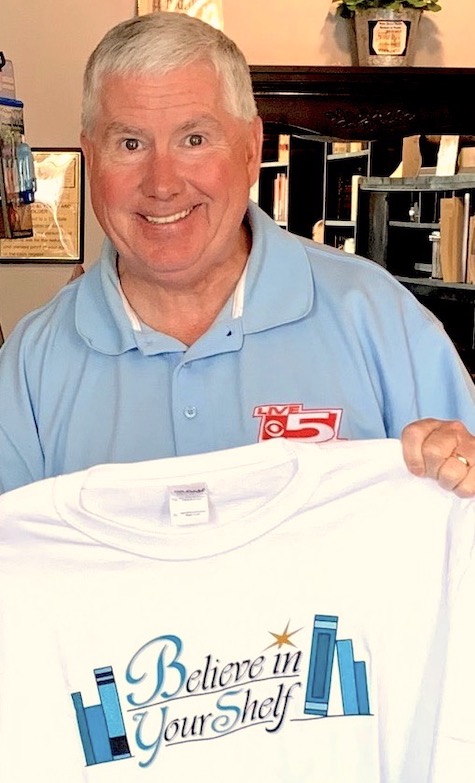 Win a $25 gift certificate to Main Street Reads and your own "Believe in Your Shelf" tee-shirt! The rules are simple:
Come by Main Street Reads and snap a selfie next to your favorite bookshelf and/or book!
Post it on your Instagram or Facebook or Twitter and MAKE SURE to use both these hashtags: #mainstreetreads and #believeinyourshelf so we can see that you've shared!
On August 1st we'll choose the two most-shared "shelfies" to be featured on our Instagram, Twitter and Facebook pages, too.
Did we mention the winners are each awarded a $25 Gift Certificate and a "Believe in Your Shelf" tee shirt?
And if you like posting "shelfies" as much as we like you posting 'em, we'll keep running the contest for new chances to win EVERY MONTH!
Story Time and Snacks!
Colleen is off to a running start with our weekly Wednesday Story Time at Main Street Reads. We have lots of chairs for younger listeners and plenty of juice boxes and fruit snacks to munch while they listen. Join us every Wednesday morning at 10:30 a.m. and let the readings begin!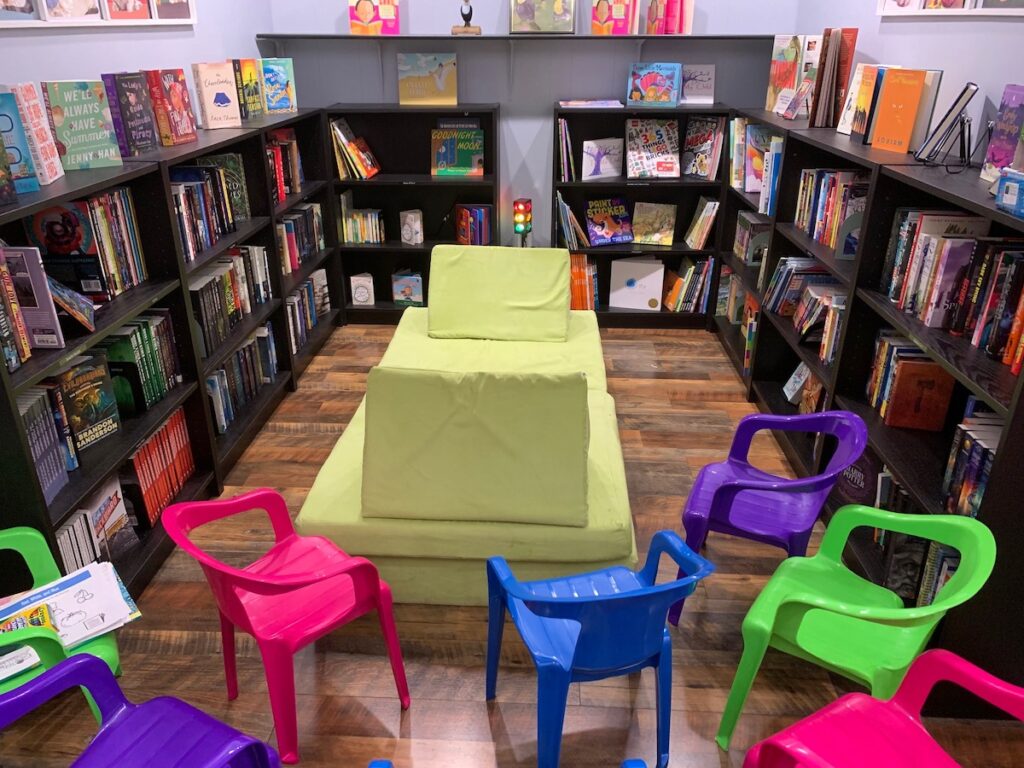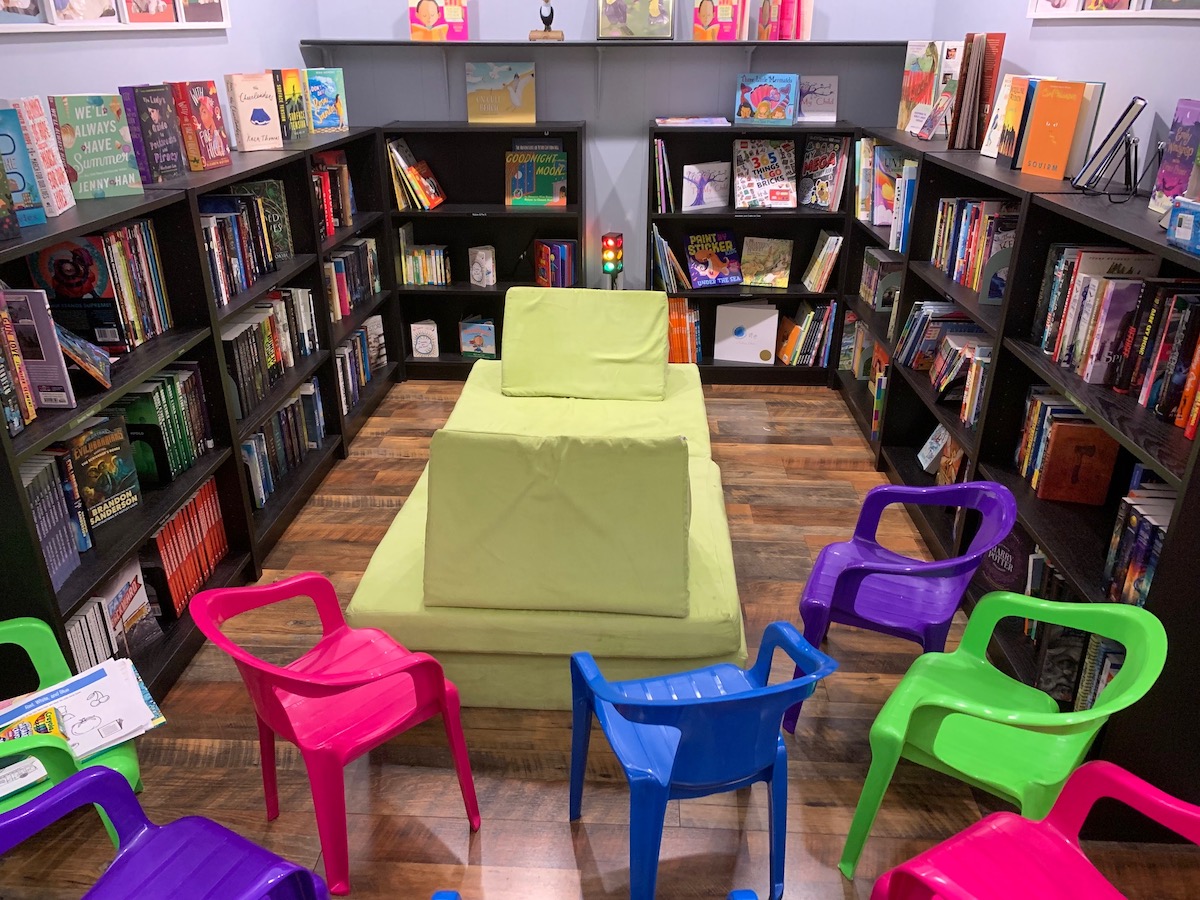 Poet and You Know It!
This Thursday night we'll host a new group at Main Street Reads, led by author and poet A.F. Winter. If you're a poet or just dream of being one, come join in at 6:30 on the second Thursday of each month…
Next Week: A Prince and a Turtle
Third Thursday this month will feature contributing authors from Our Prince of Scribes.
New York Times best-selling writer Pat Conroy (1945–2016) inspired a worldwide legion of devoted fans numbering in the millions, but none are more loyal to him and more committed to sustaining his literary legacy than the many writers he nurtured over the course of his 50-year writing life. In sharing their stories of Conroy, his fellow writers honor his memory and advance our shared understanding of his lasting impact on 20th- and 21st-century literary life in and well beyond the American South.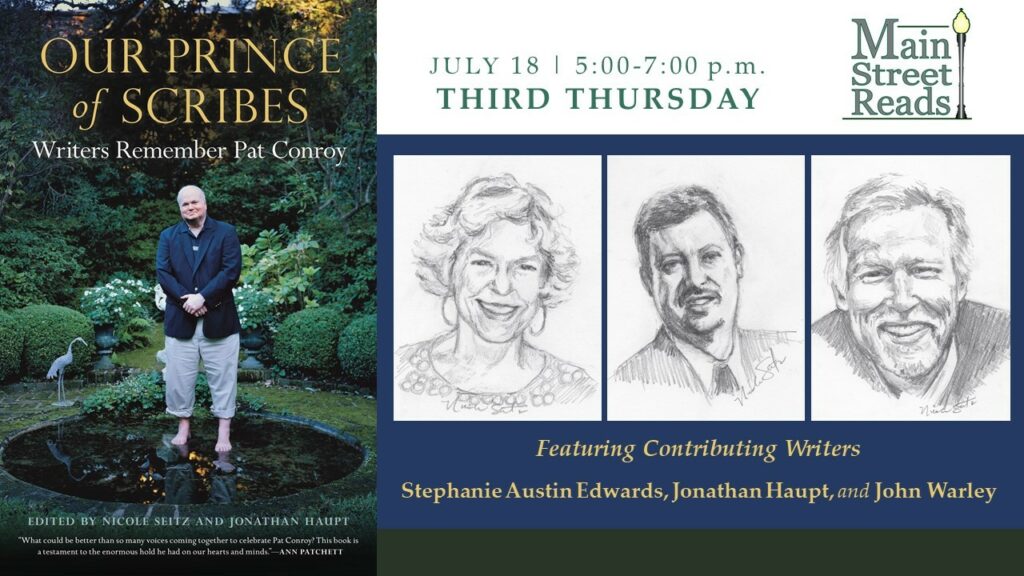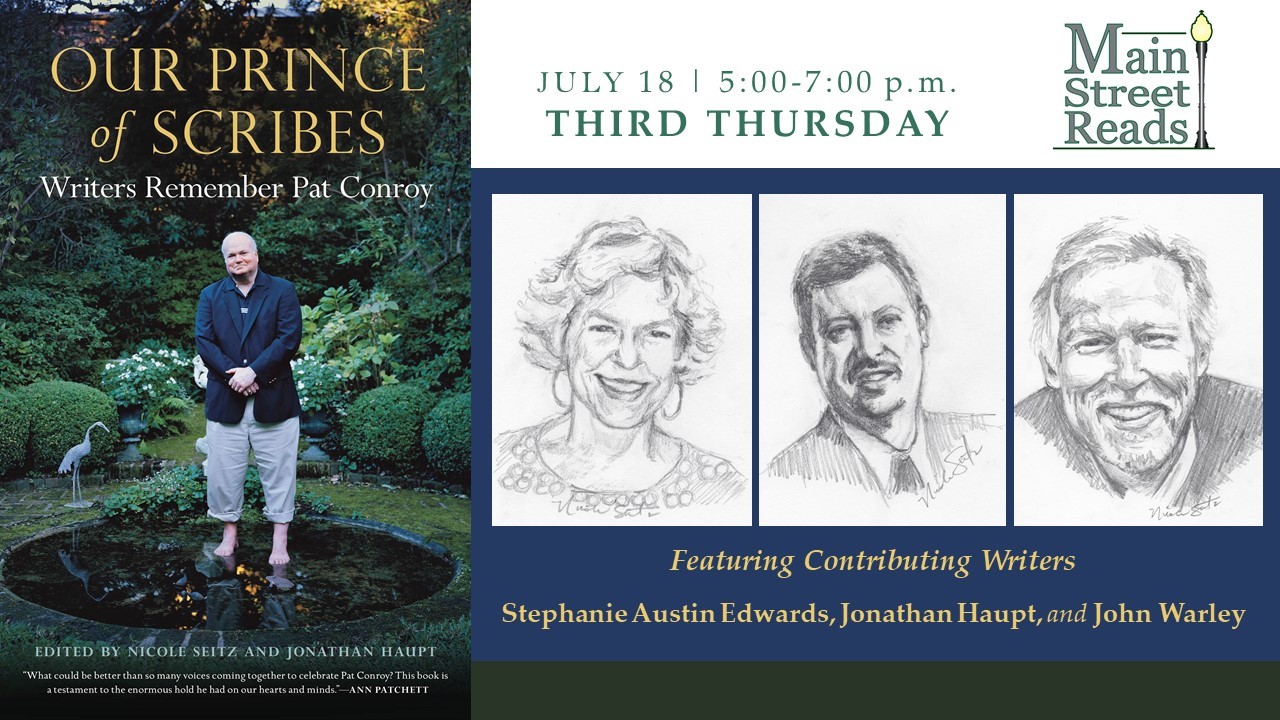 Featured writers for this discussion are co-editor Jonathan Haupt and novelists Stephanie Austin Edwards and John Warley. Each author in this collection shares a slightly different view of Conroy and we'll have their books on hand as well. Learn more HERE.
Then, join us Saturday for a booksigning by Deborah Van Dyken, visiting from North Carolina to share her new release, The Little Turkle. Learn more HERE.