Third Thursday: Author Alan Ables Booksigning w/ Michael Kaltofen on Guitar!
May 16, 2019 @ 5:00 pm

-

7:30 pm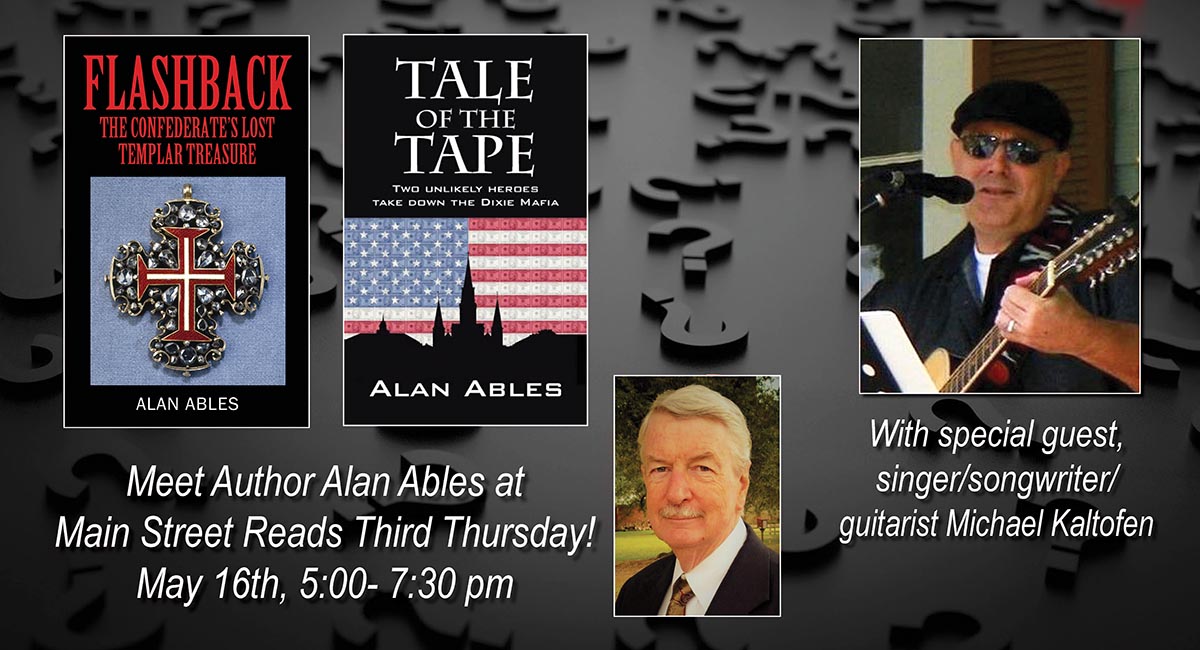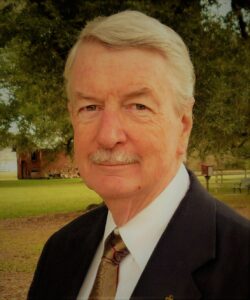 This Thursday is Third Thursday and once again Summerville will host its monthly downtown block party. Shops will stay open late; food trucks will be in the square, and here at Main Street Reads we'll be featuring local author Alan Ables!
Alan's two books on offer are Tale of the Tape: Two Unlikely Heroes Take Down the Dixie Mafia and his brand new release, FLASHBACK The Confederate's Lost Templar Treasure: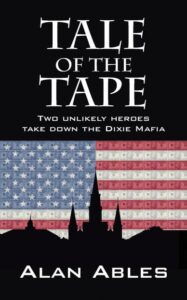 Tale of the Tape: Two Unlikely Heroes Take Down the Dixie Mafia: By the 1980s, the Dixie Mafia was at the zenith of its power; its tentacles spread from New Orleans to State Department bureaucrats, Colombian drug cartels and around the world to the men just beginning to invent modern terrorism and trade in nuclear materials. Today's headlines are only now exploring the depth of that corruption. Tale of the Tape takes historical events – CIA-sanctioned drugs-for-guns trade in Central America, a Soviet "sailor" returned by U.S. authorities to the ship from which he had just escaped and intrigue behind the 1988 Republican convention in New Orleans – and embarks on a riveting adventure. From New Orleans to Washington, D.C., South America to Alaska, Tale of the Tape is a story of betrayal and redemption, honor and disgrace, of men who would do anything for power and prestige, and of two unlikely heroes who take them down.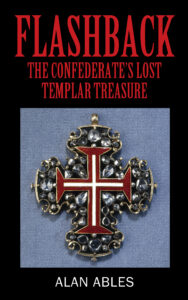 FLASHBACK The Confederate's Lost Templar Treasure: Before the CIA can grab them off the streets of Boston, Hiram Haynes and the Countess of Castiglione are again plunged back through time. This time it's to 1863 Vicksburg, Mississippi, as the historic siege is about to begin. They're arrested as Yankee spies by the Confederates. Among them are the newly formed Knights of the Golden Circle. These secretive Freemasons have discovered fortunes in Templar gold and religious artifacts. Its very existence, and how it got there, rewrites history. And, if the Knights have their way, it will change the future. The South's new Spanish and English allies, bought with the fantastic treasure, will enable a Southern Caribbean Empire, from Mexico to South America. Confederate battlefield victory will no longer be necessary. Hiram and the Countess know this plan must not succeed. They struggle to preserve history, while freeing themselves from the mysterious power that has thrust them through time and space.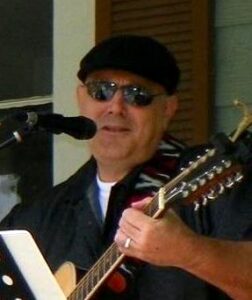 Setting the festive mood on guitar, Summerville's own Michael Kaltofen, a regularly featured performer at the Summerville Porch Jams! (Little known bit of trivia – Michael's wife, artist Karin Kaltofen, designed the Main Street Reads logo as well as our "Believe in Your Shelf" t-shirts emblems!
We promise an early evening of fun, beginning at 5 pm May 16…