Five women authors, five fabulous books, lots of treats and plenty of fans — it was another fun week at Main Street Reads!
On Thursday we did a pre-mom's day celebration with authors Bren McClain, Pattie Welek Hall and Bonnie Compton (shown above). On Saturday, local authors Gaynelle Whittle Shipp and A.C. Campbell (l-r below) were on hand to sign dozens of books for eager fans!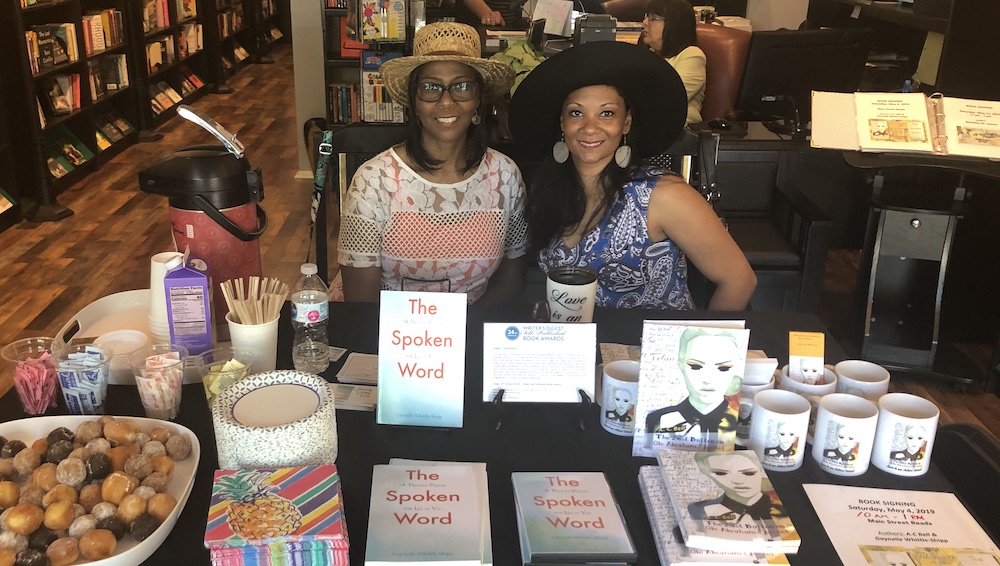 We also had mimosa and margarita flavored popcorn bags thanks to our friends at Simple Treasures. (If you haven't been, get over to Short Central and grab some popcorn, chocolate or ice cream – you deserve it!)
Thanks to all our dedicated authors and to you, our avid readers. We all enjoyed the lively banter and discussion – and YOU all make a bookstore an incredibly fun place to hang out!
Chocolate to Die For!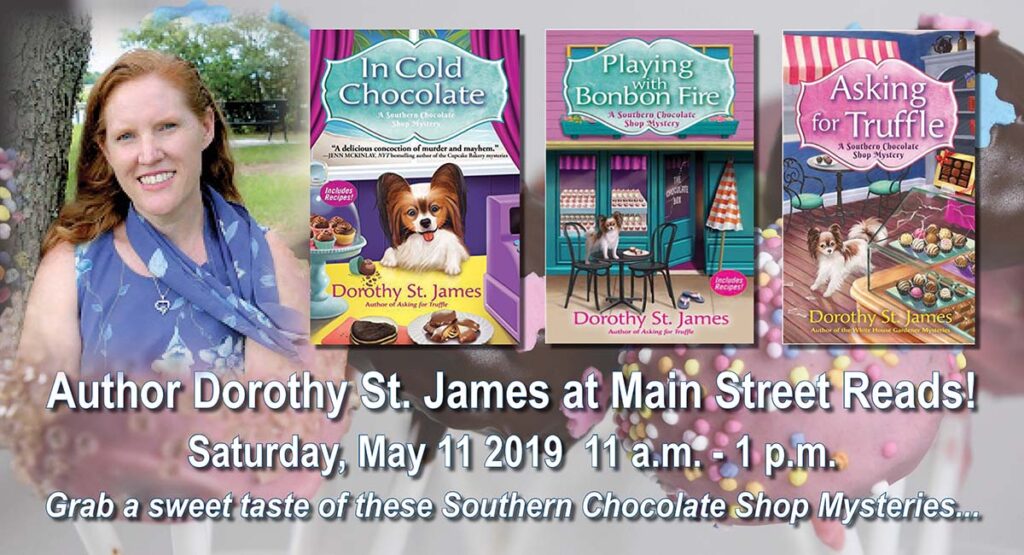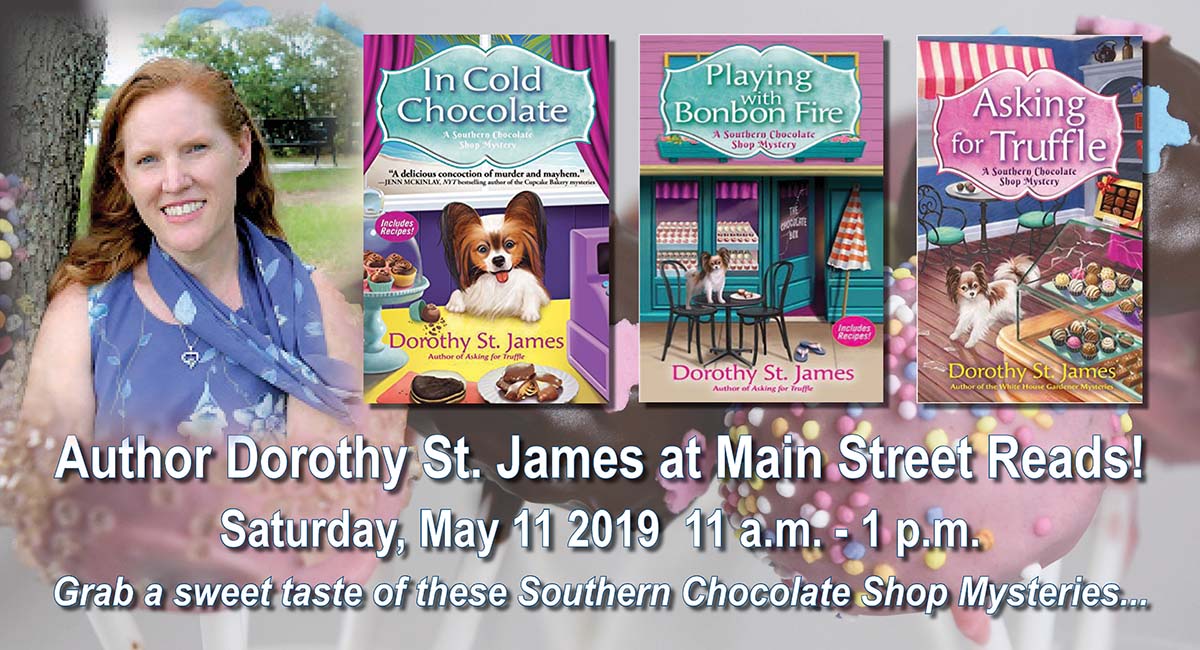 Last chance on Saturday before Mother's Day to pick up a signed copy of one of our mom related books AND get one personalized by visiting author Dorothy St. James! Dorothy will be at the store with her Chocolate Shop Mysteries from 11 a.m. – 1 p.m. on Saturday, May 11, and YES, there'll be chocolate!
Feeling health conscious? No worries — stealing a quote from the Simple Treasures website:
Chocolate comes from cacao
Cacao is a plant…Chocolate is salad!
100 Things to Do in Charleston!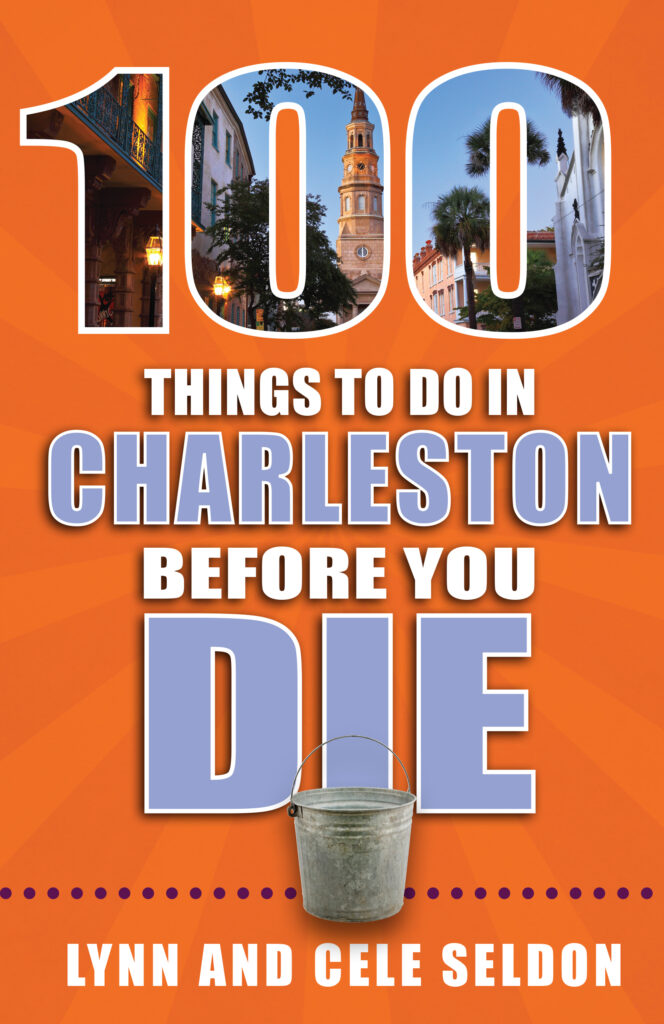 Next Saturday, May 18, we'll be hosting authors Lynn and Cele Seldon from 11 a.m. 'til 1 p.m. Their new book, 100 Things to Do in Charleston Before You Die (Reedy Press) will be available for sale and Lynn and Cele will no doubt have insider tips for visiting readers. (Let's work on 'em to do a 100 Things to Do in Summerville book, eh?!)
With a keen focus on the Southeast and a particular love of Charleston, they have written dozens of magazine and newspaper articles about the area and have become award-winning Charleston experts. Their work has appeared Southern Living, Taste of the South, The Local Palate, Cruise Travel, South Carolina Living, South Carolina Magazine, TrailBlazer, FoodNetwork.com, Atlanta Journal-Constitution, Charlotte Observer, various in-flight publications, and many AAA magazines.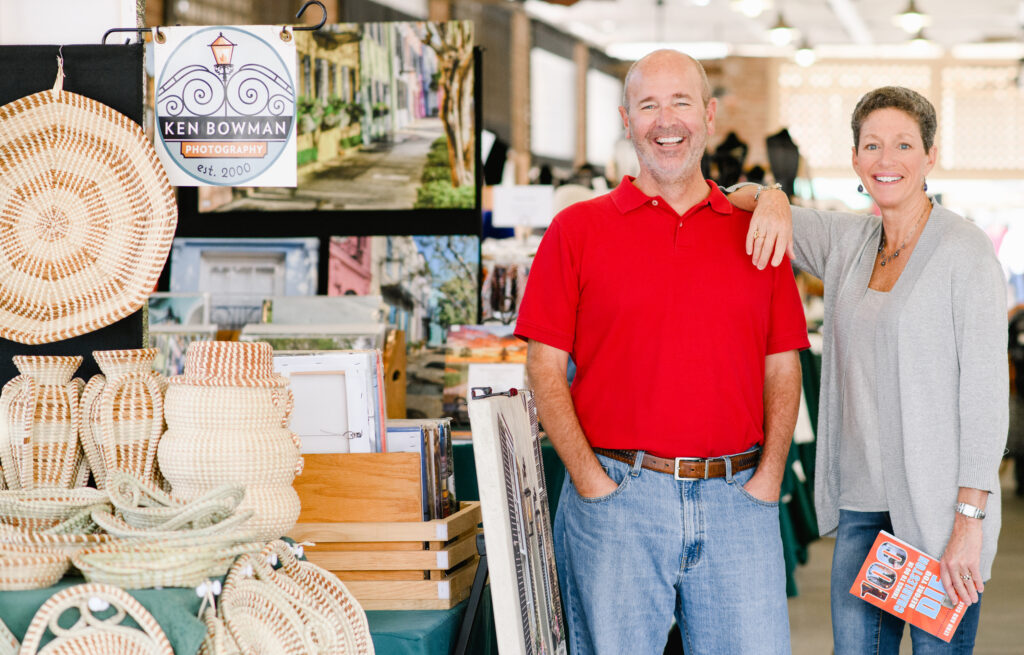 Follow along on their adventures at www.seldonink.com or @seldonink.