This Saturday: Chocolate to Die For!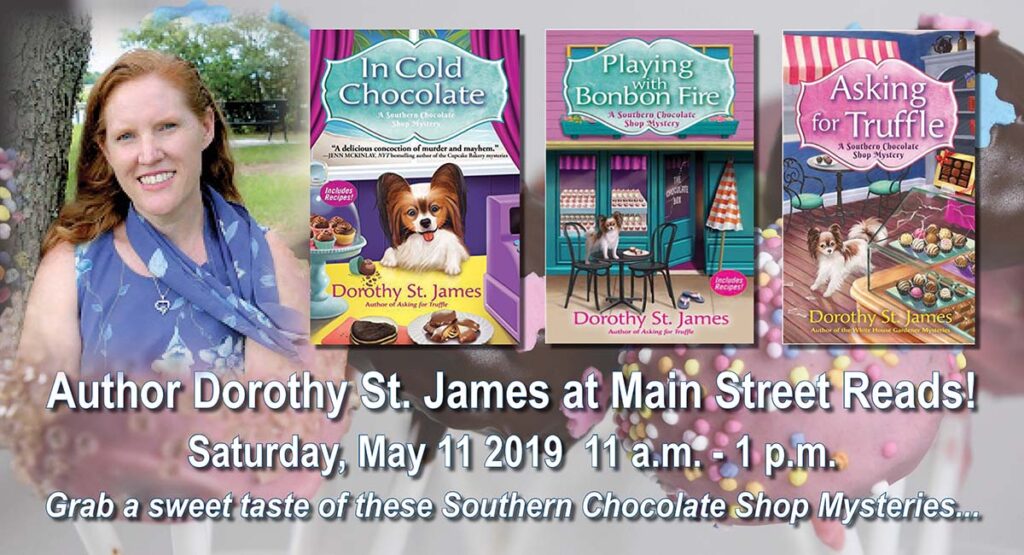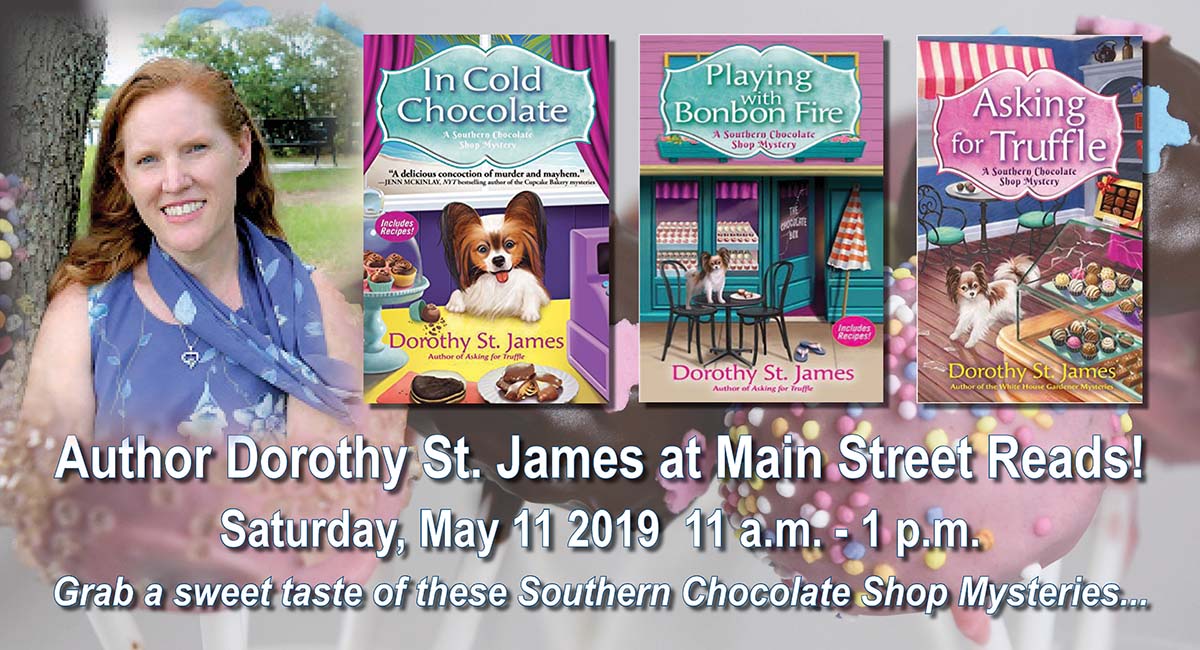 Last chance on Saturday before Mother's Day to pick up a signed copy of one of our mom related books AND get one personalized by visiting author Dorothy St. James! Dorothy will be at the store with her Chocolate Shop Mysteries from 11 a.m. – 1 p.m. on Saturday, May 11, and YES, there'll be free chocolate –dark, milk and white– an early start to special mom treats!
100 Things to Do in Charleston!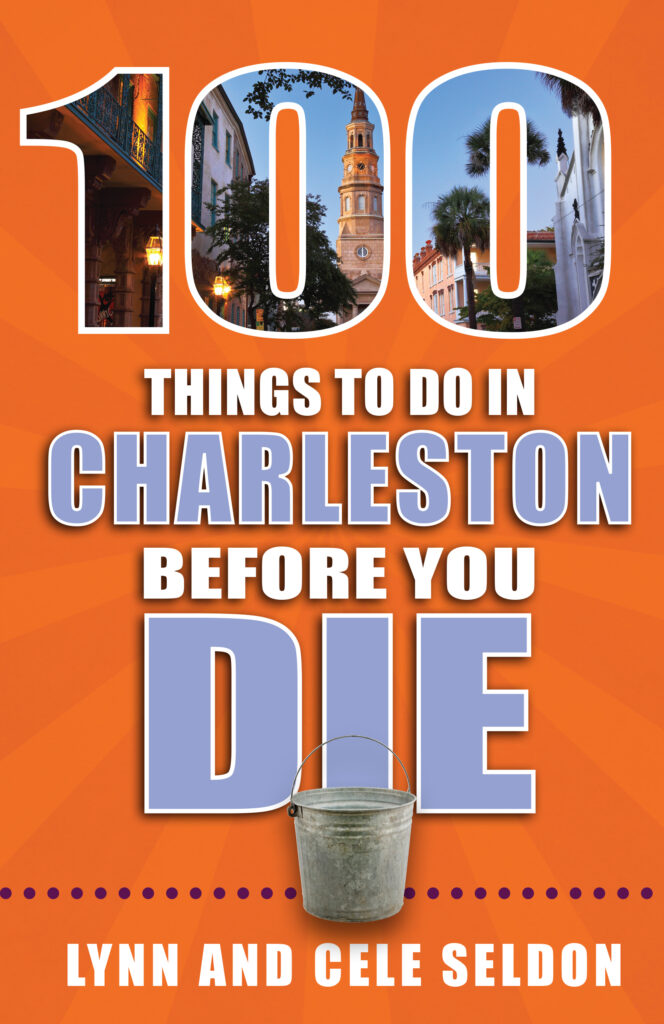 Next Saturday, May 18, we'll be hosting authors Lynn and Cele Seldon from 11 a.m. 'til 1 p.m. Their new book, 100 Things to Do in Charleston Before You Die (Reedy Press) will be available for sale and Lynn and Cele will no doubt have insider tips for visiting readers. (Let's work on 'em to do a 100 Things to Do in Summerville book, eh?!)
With a keen focus on the Southeast and a particular love of Charleston, they have written dozens of magazine and newspaper articles about the area and have become award-winning Charleston experts. Their work has appeared Southern Living, Taste of the South, The Local Palate, Cruise Travel, South Carolina Living, South Carolina Magazine, TrailBlazer, FoodNetwork.com, Atlanta Journal-Constitution, Charlotte Observer, various in-flight publications, and many AAA magazines.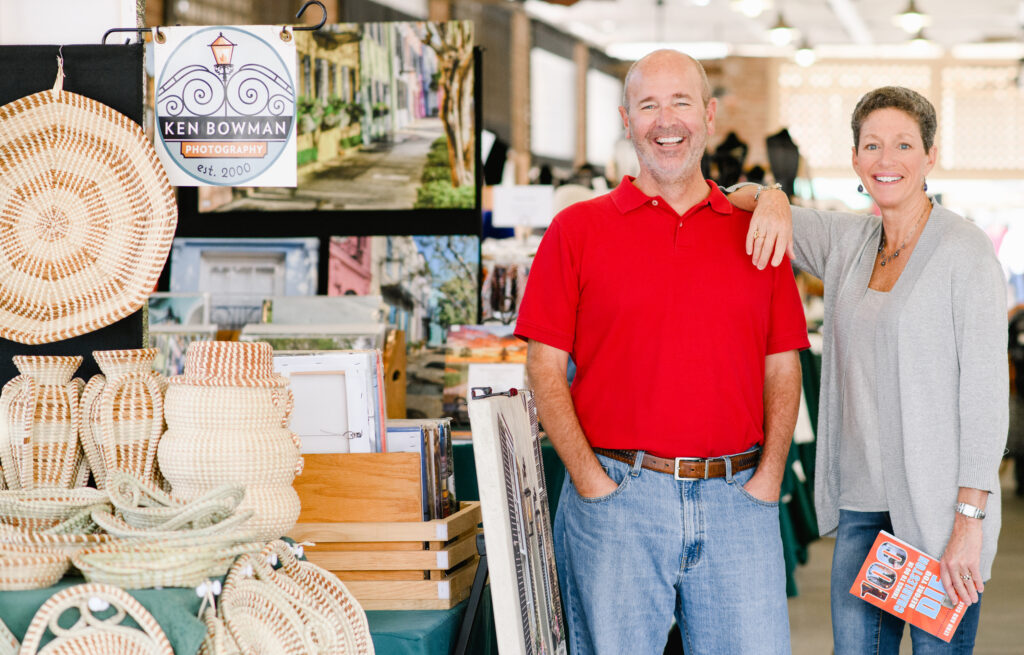 Introducing Staff Picks!
Whether you're looking for non-fiction, literary fiction, mysteries, young adult or children's books, we have recommendations for you! Visit our all new Staff Picks page HERE to see what's on tap this week…