First, a shout-out to Saturday's author Katie Sullivan-Masalin – what a fun event featuring her Rocks, Paper, Flowers! A busy day after several of us participated in the 5K for ARK, plus our regular Third Thursday musician, Michael Kaltofen, performed for the masses out on Hutchinson Square!
Gertie Debuts at MSR This Saturday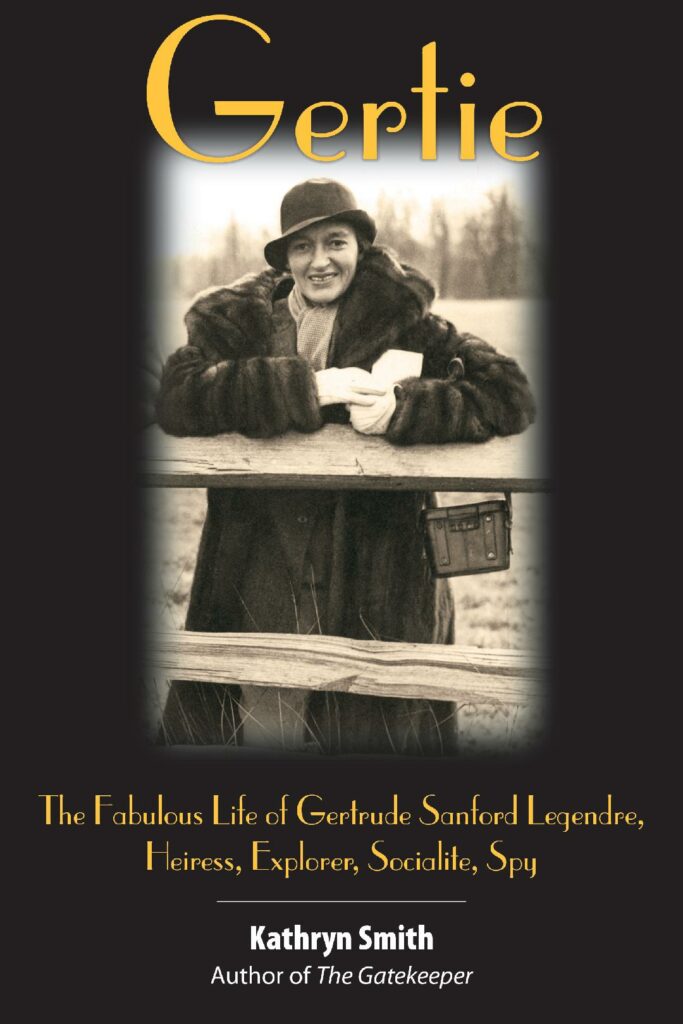 Join us Saturday, August 31st (10 a.m. – 1 p.m.) for the Summerville launch of:
Gertie: The Fabulous Life of Gertrude Sanford Legendre, Heiress, Explorer, Socialite, Spy
Gertie lived a 20th century life full of fun, adventure, derring-do and drama. Read all about her Gilded Age girlhood, explorations on three continents, hijinks on the French Riviera with the Lost Generation, work for the OSS – the original American spy agency – during World War II, and her imprisonment by the Nazis. And that's less than half the story!
Gertrude Sanford Legendre was a woman whose adventurous life spanned the twentieth century, beginning in Aiken, S.C. in 1902 and ending at her plantation outside Charleston in 2000. She was a daring and fearless woman whose adventures included being the first American woman in uniform held as a POW by the Germans during World War II.
She also partied on the Riviera with the Murphys, the Fitzgeralds and Harpo Marx in the 1920s, undertook numerous challenging expeditions for natural history museums (and lead four) and befriended some of the greatest personalities of the 20th century, including Dr. Albert Schweitzer, General George S. Patton, Lilly Pulitzer, and Bing Crosby. In her later years, she became an ardent conservationist, fighting for habitat preservation on the South Carolina coast and leaving her 7,000-acre plantation in a conservation easement, a place where "the beasts can grow old and die."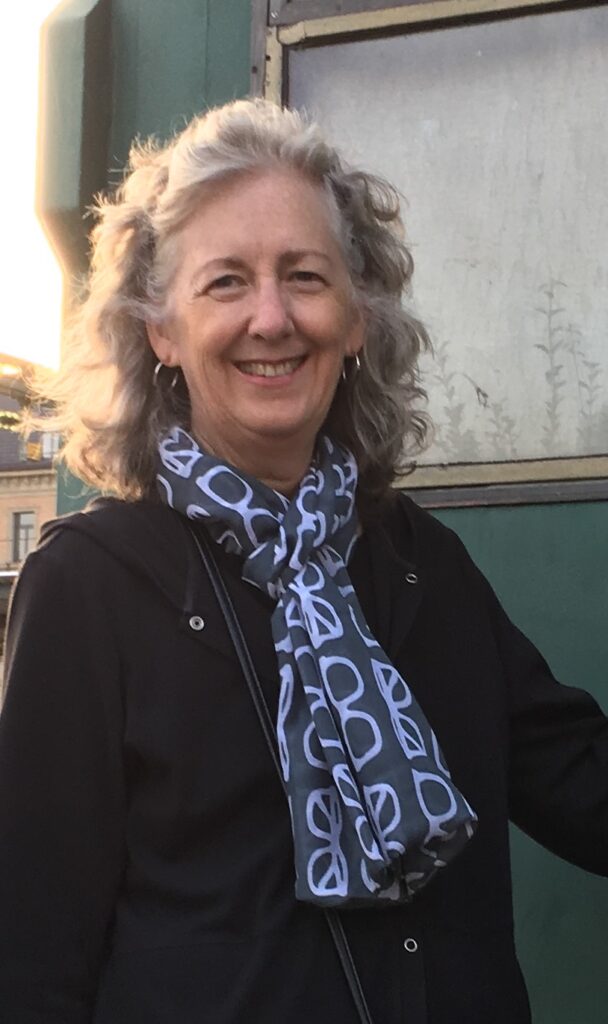 "Gertie" is a rollicking read about a woman who was not afraid to say yes to life!
Kathryn Smith is author of the critically acclaimed biography of Marguerite LeHand, FDR's private secretary and advisor, The Gatekeeper: Missy LeHand, FDR and the Untold Story of the Partnership that Defined a Presidency (Simon & Schuster, 2016).
Story Time Moves to Friday!
Since local preschools are running Mon-Wed or Thursday, we've moved our weekly storytime with Colleen Rackleff to Friday mornings. Same great reader, same morning time (10:30 a.m. – 11 a.m.). Same free fruit snacks and juice boxes – JOIN US!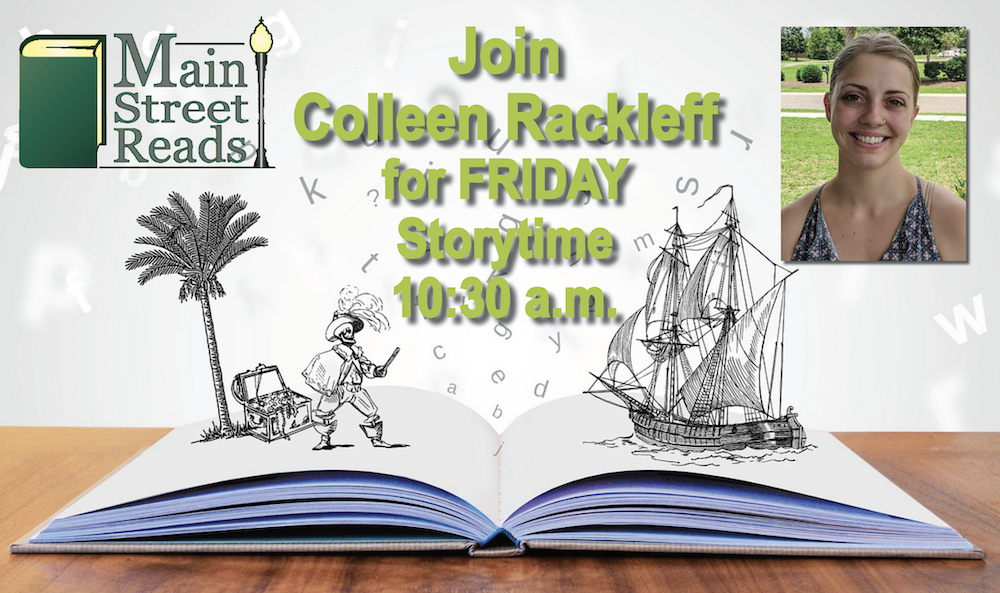 Book Clubs This Week
Pulpwood Queens Tuesday, August 27, 6:30 p.m.: Our next selection is The Beautiful Strangers by Camille Di Maio.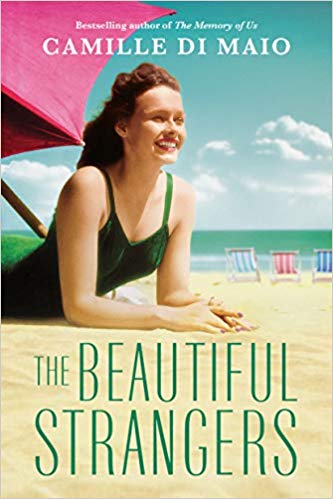 About the Book:A legendary hotel on the Pacific becomes a haven where dreams, love, and a beguiling mystery come alive.
1958. Kate Morgan, tethered to her family's failing San Francisco restaurant, is looking for an escape. She gets her chance by honoring a cryptic plea from her grandfather: find the beautiful stranger. The search takes her to Hotel del Coronado, the beachfront landmark on the Southern California coast where filming is underway on the movie Some Like It Hot.
For a movie lover like Kate, it's a fantasy come true. So is the offer of a position at the glamorous hotel. And a new romance is making her heart beat just as fast. But as sure as she is that Coronado is her future, Kate discovers it's also where the ghosts of the past have come to stay. Sixty years ago a guest died tragically, and she still haunts the hotel's halls.
As the lives of two women—generations apart—intertwine, Kate's courageous journey could change more than she ever imagined. And with Coronado wending its way through her soul, she must follow her dreams…wherever they may lead.
Book Club Questions for our discussion can be found HERE.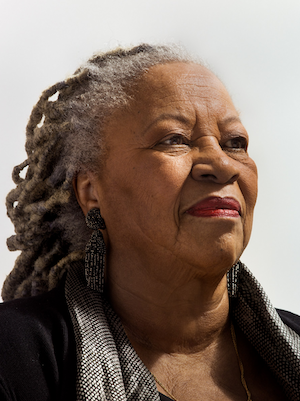 Living Large Book Club: The LL club will meet THIS MONTH on Thursday, August 29th at 6:30 p.m.
To celebrate the life and literature of Toni Morrison our next discussion on August 29th will be about ANY of Toni Morrison's work. We've ordered several copies of each of her most celebrated works including Song of Solomon, Sula, The Bluest Eye and Beloved – please inquire at the store!
NO Writers Group on Labor Day
Due to the Labor Day holiday, the writers group will NOT meet on Monday, September 2 but will resume the following week, September 9th. We'll have treats that night to celebrate our ever-growing group (and their ever-growing talent!)